Please read this first!
⊹Priority goes to whoever can pay first
⊹I accept paypal only - NO EXCEPTIONS
⊹Prices include all paypal fees
⊹Prices do not include shipping
⊹Feel free to make reasonable offers
⊹Feedback can be found in my personal journal and on loligothdbs.com
⊹Questions? Please ask!
Mezzo Piano Cutsew
- SOLD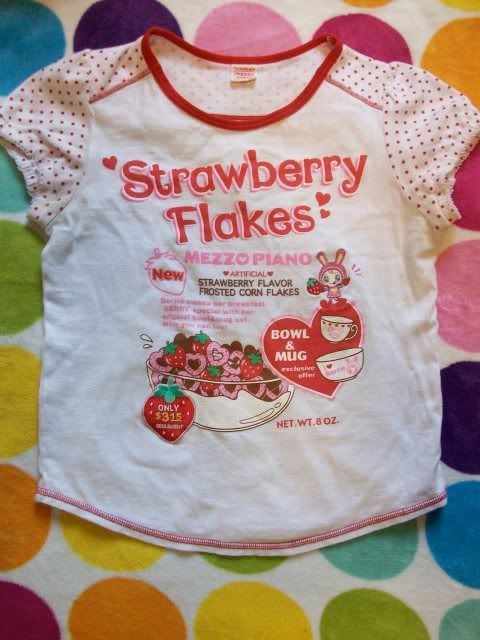 back
33" bust max
Some of the red dots have very minor bleeding, great condition otherwise
$30
Putumayo Crown Skirt
- SOLD!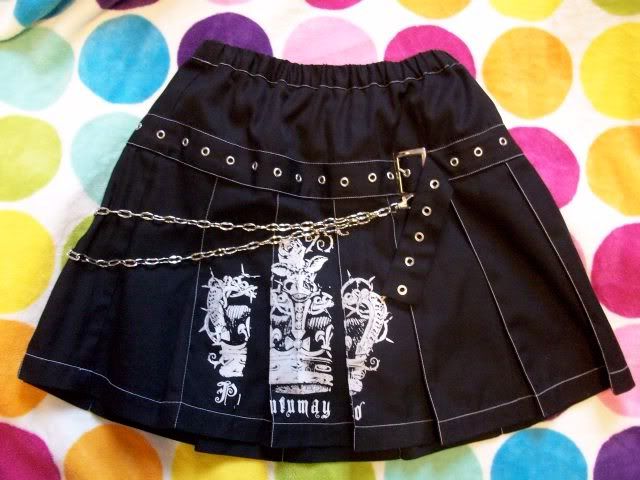 24"-33" waist
Chain is removable
Print is kind of peeling at some spots - came brand-new like that :/
$50Putumayo Striped Camisole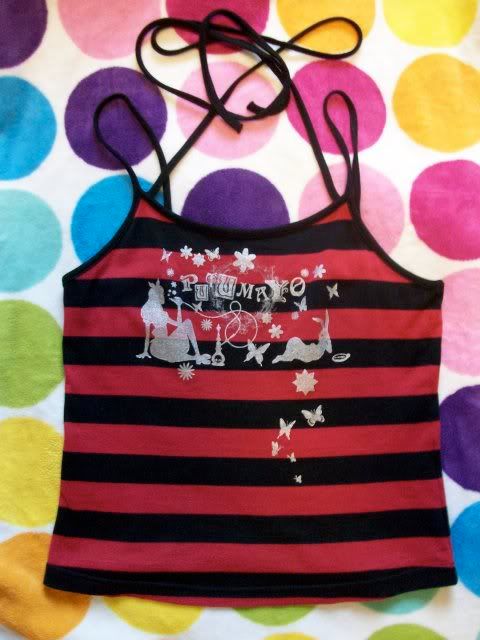 print detail
~35" bust max [if you fit their camis normally, this should fit you]
$35
Putumayo Red Camisole
- SOLD!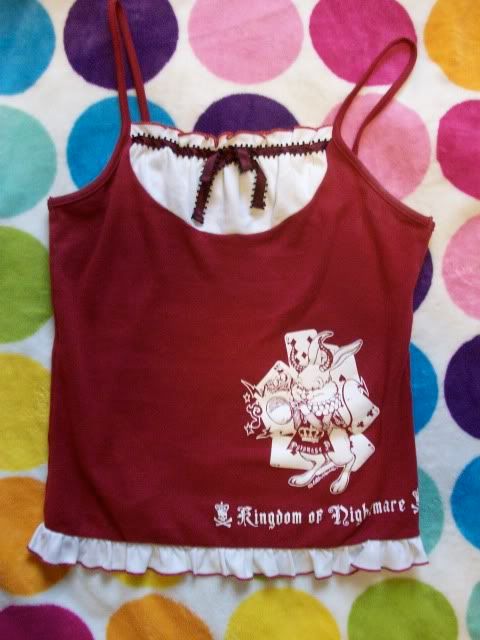 print detail
~35" bust max [again, if you normally fit their camis, it should fit]
$35
I do have some wishlist items I may be interested in trading for:
Btssb ice cream skirt in blue x pink
white AP blouse similar to this one
Plain black headbow, skirt, and socks