I am absolutely in love with this OP, in fact I love it so much I want to wear it year round! But the long sleeves prevent me from doing so...so it's up for sale or trade. if no one wants it I am going to cut it up and make it into a JSK. I WILL DO IT! I'M A CRAZY WOMAN.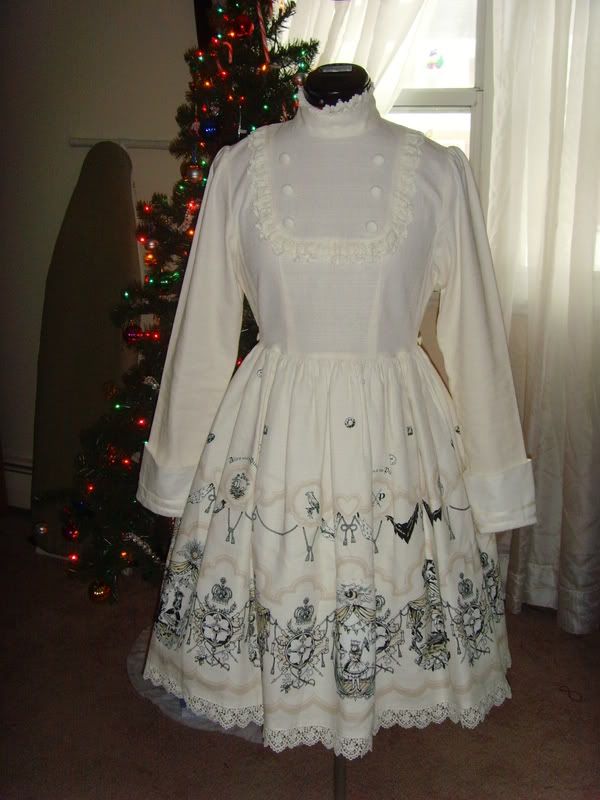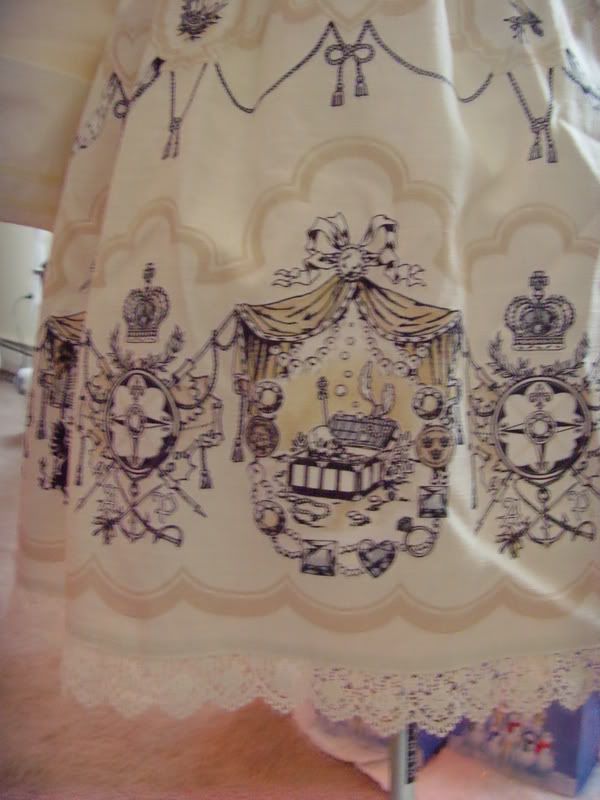 Apron and collar still in the bag they came in
Stock photo in black: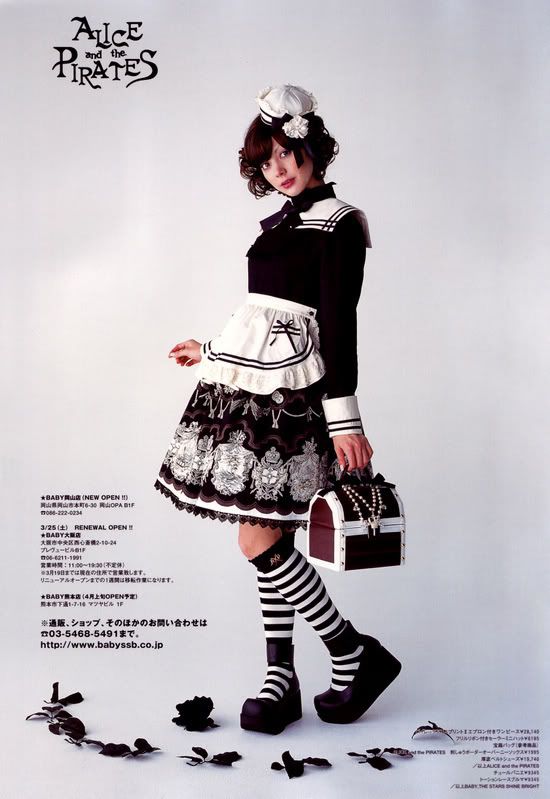 The collar, apron, and cuffs are detachable!
Original retail of this dress is
$250 USD
, but I'm selling it for
$190, shipping included within the US
. I will also take
full or partial trades
for
Brand JSKs with unique prints
, classic or sweet-classic style. Because Im a seamstress, I don't buy brand unless it's something I can't replicate...hence the desire for unique prints. I'm partial to
Innocent World, Baby, and Mary Magdalene
, but show me what you have!
Payment method:
Non-cc paypal preferred
, but I will accept CC paypal if that's all you have.
Priority goes to whoever can pay first.
This item has not been worn, and comes from a smoke-free and pet-free home.
I have feedback under this name at loligoth_dbs, and under RiverofMirrors on ebay.