Brand New JSK. Worn once to try on, fits fine, but it REALLY isn't my colour.


I would prefer to trade, I have no idea what to sell it for.
Trade maybe another JSK, skirt, just make me an offer.

Infanta PAYMENT PENDING
Measurements. Tag reads XXL
(lied flat )
Bust 34"
Waist about 50" (but it is really free size)
The JSK has shirring on the back. so it can stretch. My bust is 38" and it fits fine.

Maybe $100USD OBO? No longer on the site so i have no idea. =/ I would much prefer to trade, and trade would take preference.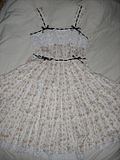 and back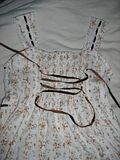 Also Swimmer headphones DS $20 USD OBO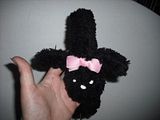 Prices do not include shipping.


I accept paypal, and bank transfer in Australia.

I also have great ebay feedback, please feel free to message me through there if you want to verify user name. (will give out ebay name if asked) lolgoth only has like 1 lol

Thanks for looking, any questions, just ask.