- Paypal only please
- I have 100% positive feedback on the loligoth database as well as my journal.
- Shipping is not included
- I am not responsible for lost packages without tracking (you'd have to pay the additional cost for tracking)
- Please note that although I tried to take the measurements carefully, I'm not a professional
- If you have any questions, just ask!



Secret Shop Socks: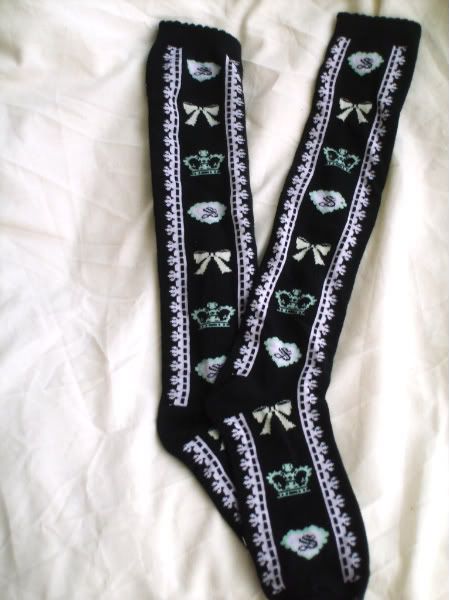 These are brand new and have never been worn (not even tried on). I got these and unfortunately I thought these were b x w :(
Willing to trade these for another pair of socks (really lacking in that department) or perhaps a head accessory (really need an offwhite/ivory/creme corsage or something along those lines, but show me what you got!)

Price: $14



Anna House Pink x White Headbow:



(Please note I am selling mine in pink x white - my camera died on me before I got a chance to take a picture of it x___x but I can take one later on, when the battery is fully charged!). Here is what the black x white looks like worn.

It's never been worn, so I guess it's time for it to get some use!

Price: $14


Also, I've got

Tea Party Shoes over here

and an

Angelic Pretty cutsew over here

,

both with lowered prices!



Thank you!