Visualizza caratteri roman
ღ
I send the pack all around the world.
ღ
ღ
I have a positive feedback on GLZ --> http://gothiclolita-shop.forumcommunity.net/?t=33446214 <--
ღ
ღ
I send only whit a traceable shipping.
ღ
ღ
I accept only paypal payment
ღ
Baby the stars shine bright shoes.
♥
I sell these lovely and beautiful baby shoes size S.
I will sell them because they are really tiny, I used twice and remain unused in the closet.
I would sell at 70 euros.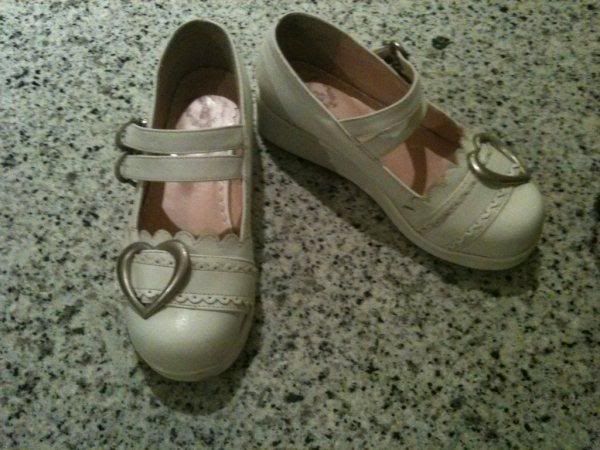 Bodyline skirt and cape.
The skirt sells for 35 euros. And the cape 40. If you take both I include shipping costs. (Europe only).
The skirt measures from 60 cm to 100 cm MAX.
The length of the skirt is 53cm.
The cape is instead of size M but can also wear a L.