notes;
paypal only!
I am not responsible for paypal fees
I have feedback on the loligoth database

AP Strawberry Ribbon Skirt in Pink ;




i bought it brand new from marui two years ago. it has been worn a few times. However, it is in excellent condition! I do not let expensive skirts get ruined on my watch, lol :]

comes with detachable bow and waist ties. (both pictured)
the lace is sooo cute (like most AP laces, haha) and even has strawberries on it!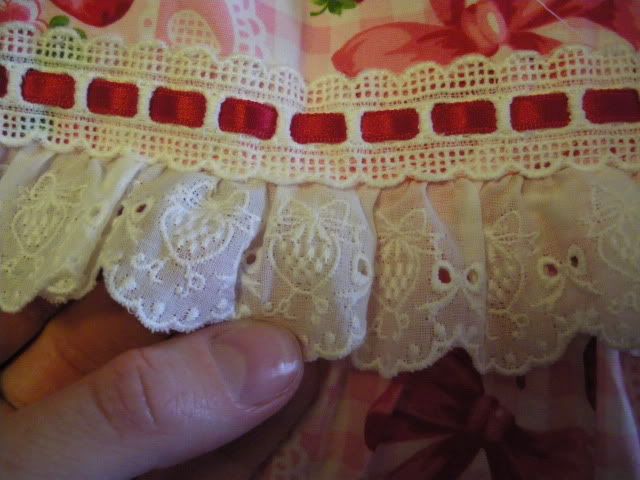 these are some pretty rough measurements, since i have no idea what the official ones are. The measurements were taken with string and a ruler, so if you're in the upper or lower end you might wanna reconsider 'cos there's a chance i could be off a bit.

~12 in min flat to ~16 in max flat
~ 19 in in length

price; $150 plus shipping $120 plus shipping


Next, AP strawberry socks pink x cream/off-white (sorry, I have no idea the official name!)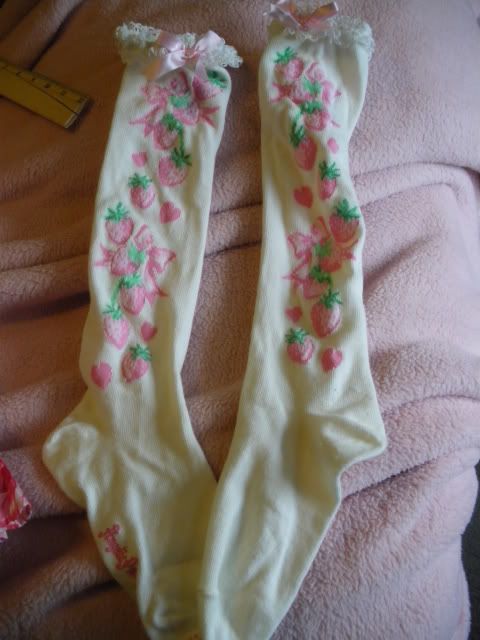 I bought them new and wear with the skirt above, lol. They were worn once and handwashed once, hence they look wrinkly. sorry :x but they are in great condition and have just been chillin' in my sock drawer.

I think they match the skirt pretty good, if it weren't for the fact they are cream-y instead of white. they even have strawberries and bows on them. :]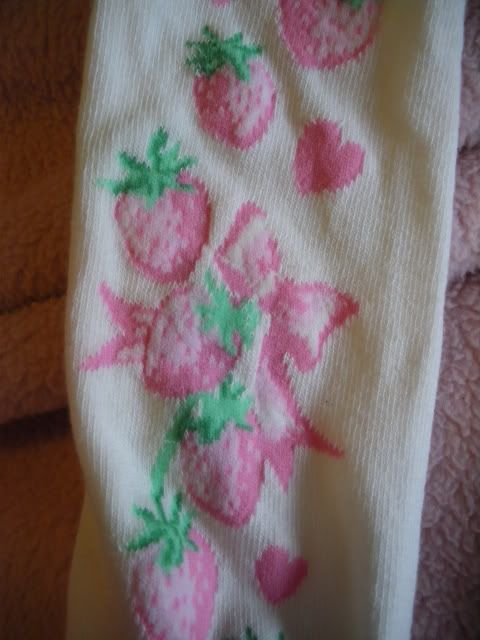 price; $30 shipped in US $24 shipped in US


and here is what both look when worn; click!