- Paypal only please
- I have 100% positive feedback on the loligoth database as well as my journal.
- Shipping is not included
- I am not responsible for lost packages without tracking (you'd have to pay the additional cost for tracking)
- Please note that although I tried to take the measurements carefully, I'm not a professional
- If you have any questions, just ask!





Tea Party Shoes in Black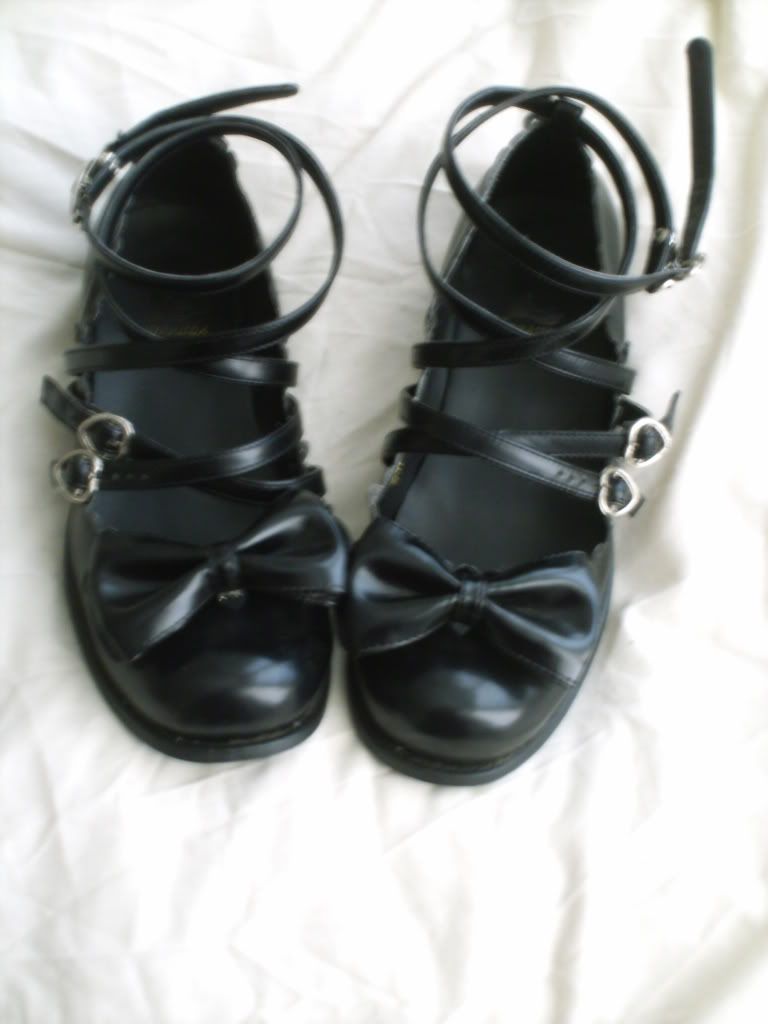 The little loop in the back in one of the shoes fell - I still have it (will send it with the shoes) and it should be really easy to put it back. I bought the shoes like that and never the loop put back because honestly it didn't make a difference, the straps held up just the same.
The bows are detachable!

Size: M (they are 24.5cm)

Price: $40 (will trade for Tea Party Shoes in red!)


Bodyline Red Shoes: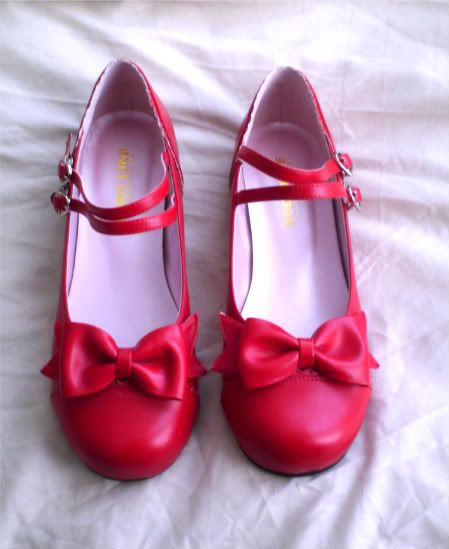 Never been worn, in brand new condition. I tried these on and they were a little big on me, thus I'm selling them.

Size: 24.5 (says on the soles) but measures 25cm inside

Price: $37 (might trade these for other red shoes) SOLD





Click here for an adorable Angelic Pretty cutsew!




Thank you!