Hello,

I am selling the following and some more items (fabrics, shoes) in my sales journal ( http://hydeschnucke.livejournal.com/ ) .


Most of the clothes I am selling here are selfmade but since I know how to sew there shouldnt be any problems with the quality.

I accept paypal (please be aware of the additional fees you have to pay for) and bank transfer (I only have a German bank account though).

I ship tracked and/or insured only, unless you insist on taking the risk of a cheaper but untracked shipping. (I am not responsible if a parcel gets lost.)

Shipping is from Germany but I will do my best to keep shipping costs as low as possible.

Prices are in Euro. Some prices can be negotiated.

Everything I sell is in either perfect (= brand new) or very good condition unless the item description says different.

I have feedback on ebay. Hitokiri_Battousai_Himura as well as on the Loli DBS: http://www.loligothdbs.com/battousaishinta


If you have any questions, please ask :o)

You can also send me an email: Knightaru AT web.de


Thank you for taking the time to browse through my pictures !





Okay, here we go:




I am selling this pretty kimono style dress including obi, matching bolero jacket and a headdress.
It's handmade by me, it was a project I had to do during the last few months at fashion school.

The black fabric is made of cotton mix, the red fabric is wild silk.
Obi and jacket both can be closed by chinese style buttons as you can see in the pictures.

I usually wear size M, sometimes S and (of course, since I made it for me) it fits me. It has a quite low neckline but you can wear a cutsew or something similar underneath if you dont want to wear it ero-style.
I am asking 200,- Euro for it.


(thanks to Manga Café for the picture)


Proof of ownership



Matching bolero jacket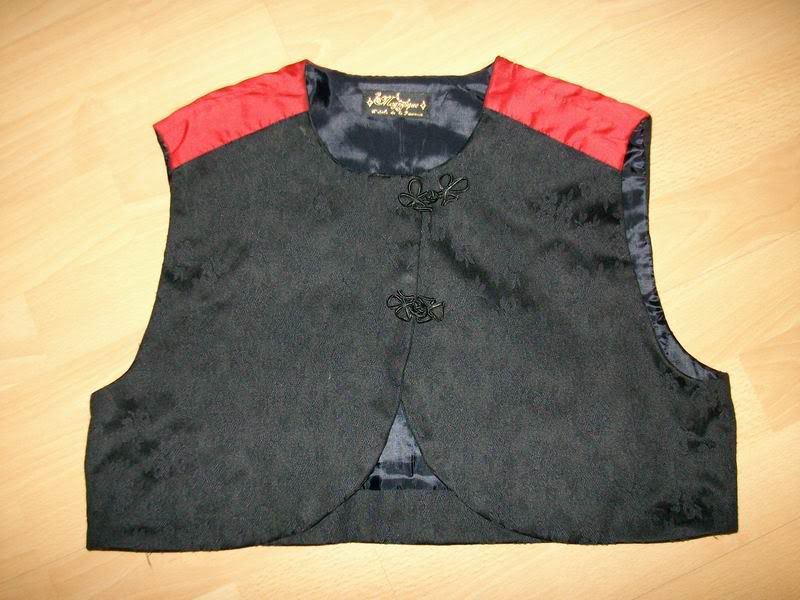 I only wore it once and washed + carefully ironed it afterwards but the lace might need another ironing at some point.
I am not wearing the bolero jacket in the picture as it was too warm for it.




Bags:


These bags are brand new and selfmade.
The pictures are air brushed. Size of the bags are ~ 40cm x 40 cm.
You can wash the bags with low temperature (30°C)

1.)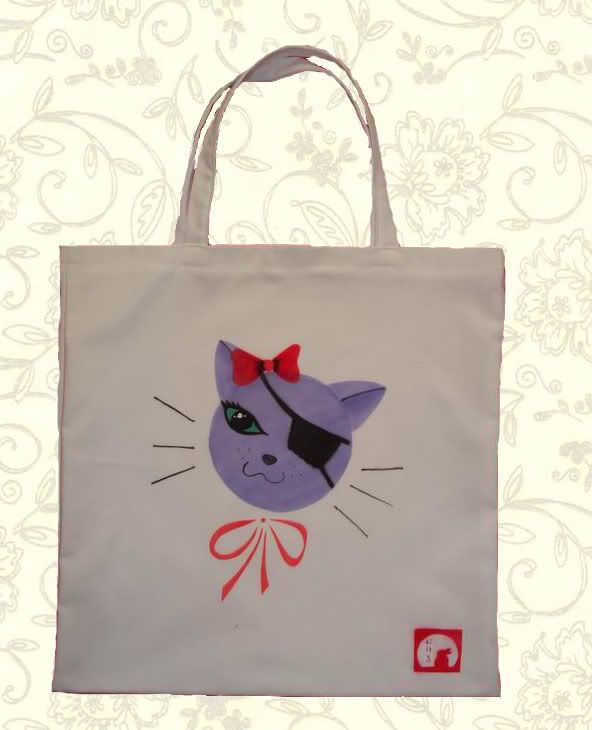 2.)



3. )




4.)








5.)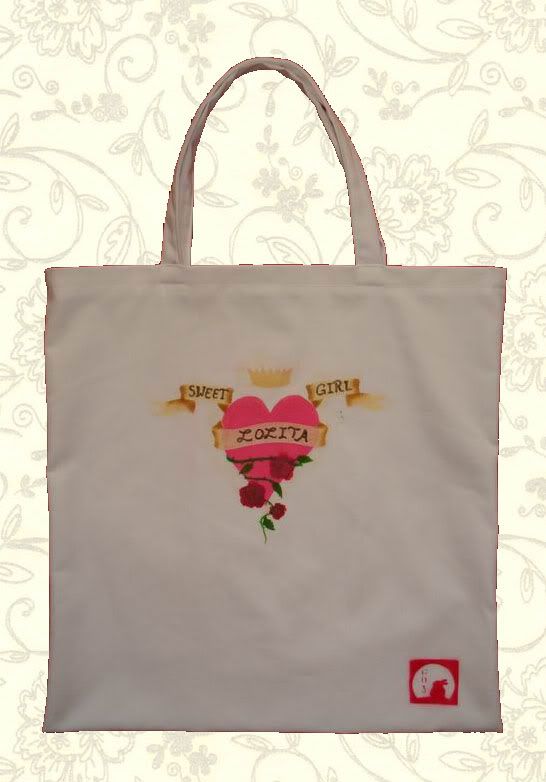 These are not selfmade:

6. Black bag, 32 x 22 x 11.5 cm, new, 35 €, bought in Japan ~pending for payment~







7. Yellow bag, new, 32 x 18 x 10 cm, 30 €, bought in Ireland






8. Checked bag, 17 x 12 x 8 cm, new, 10,- €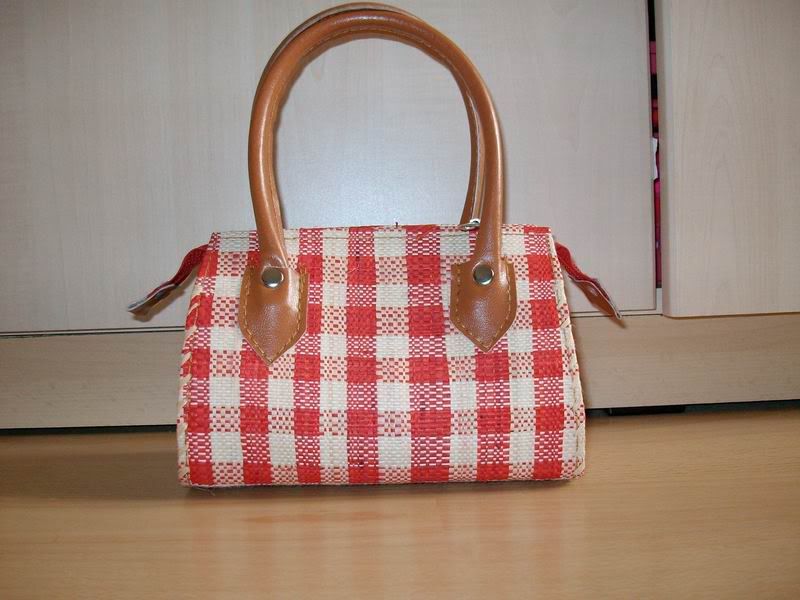 Dresses:

9. ) Dress: 70,- Waist: ca 72 cm
Bust: ca 80 cm
Lengths: 90 cm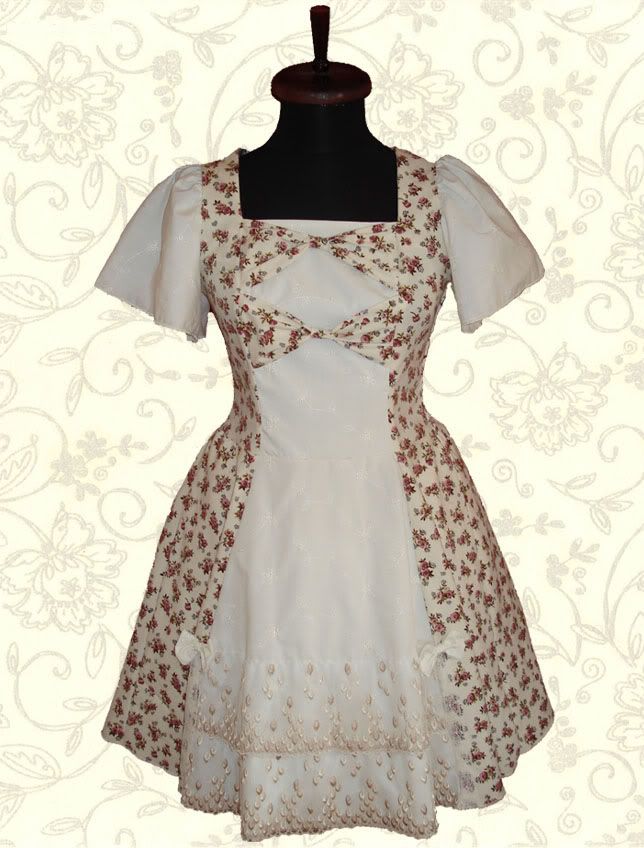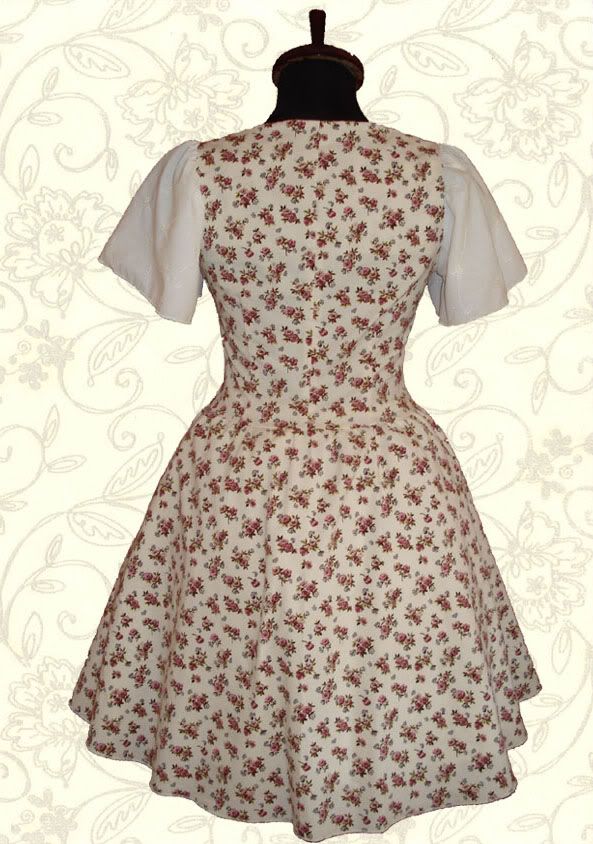 10. ) Dress: 70,- Bust: ca 84~
Waist: ca 74
Lengths: 80 cm incl. lace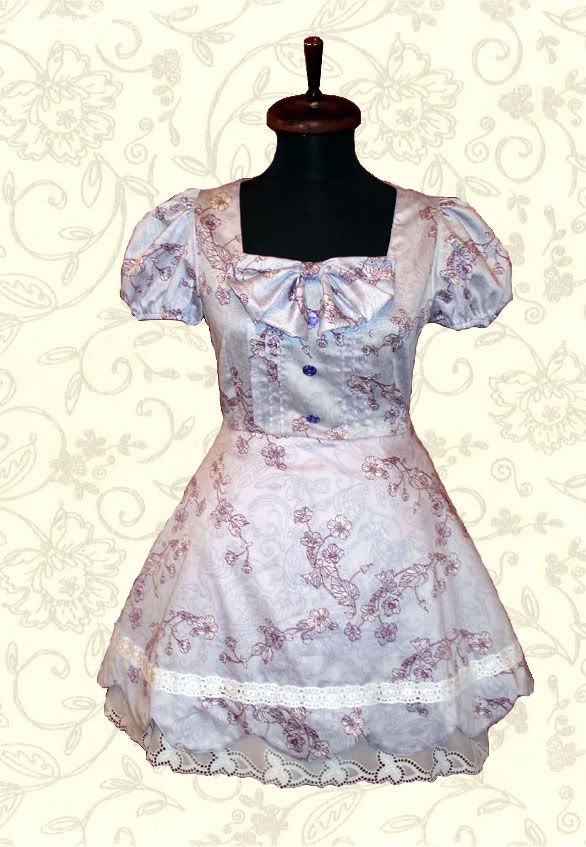 11. ) Dress: 70,-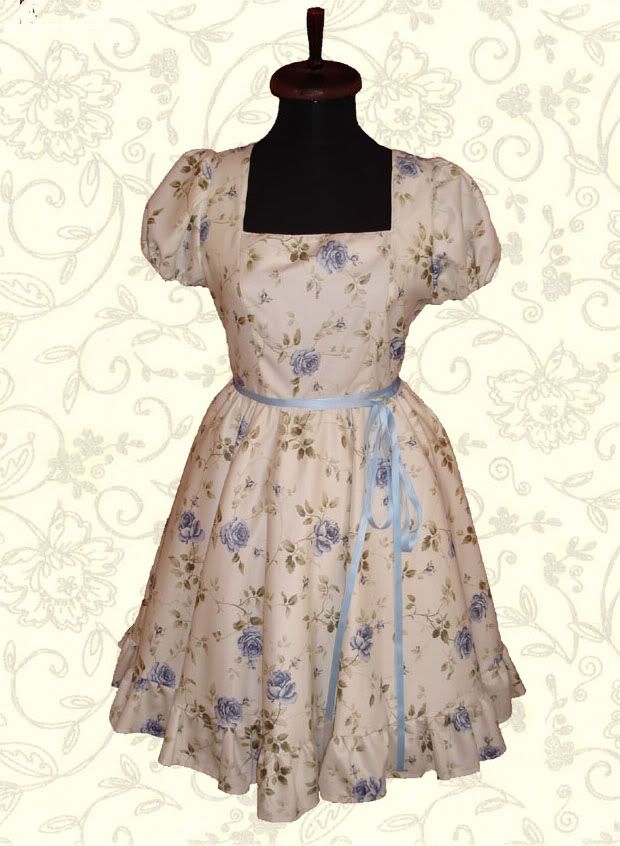 12. ) Jumper: 60,-

Waist ~70 cm, Bust ~80 cm, Lengths: ~100 cm in total.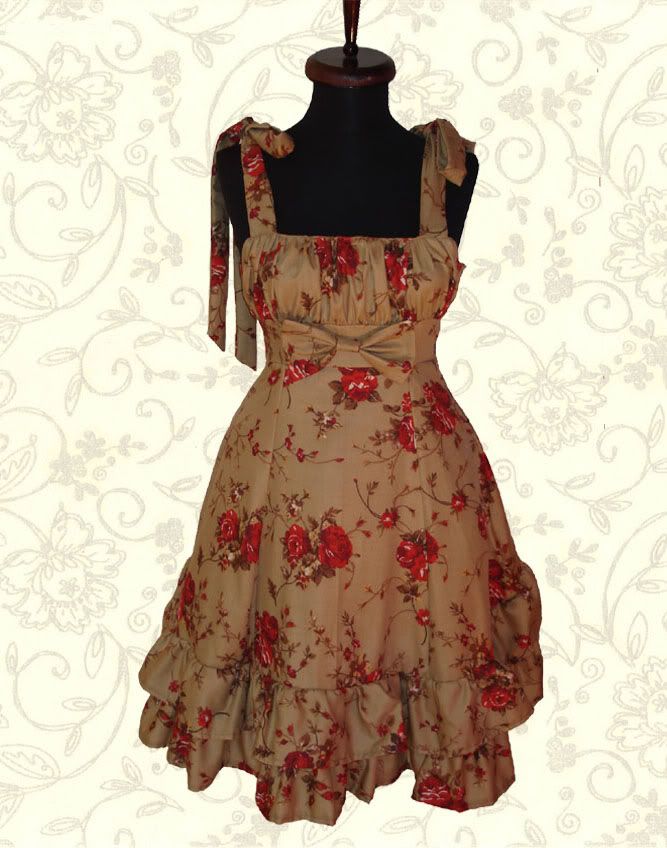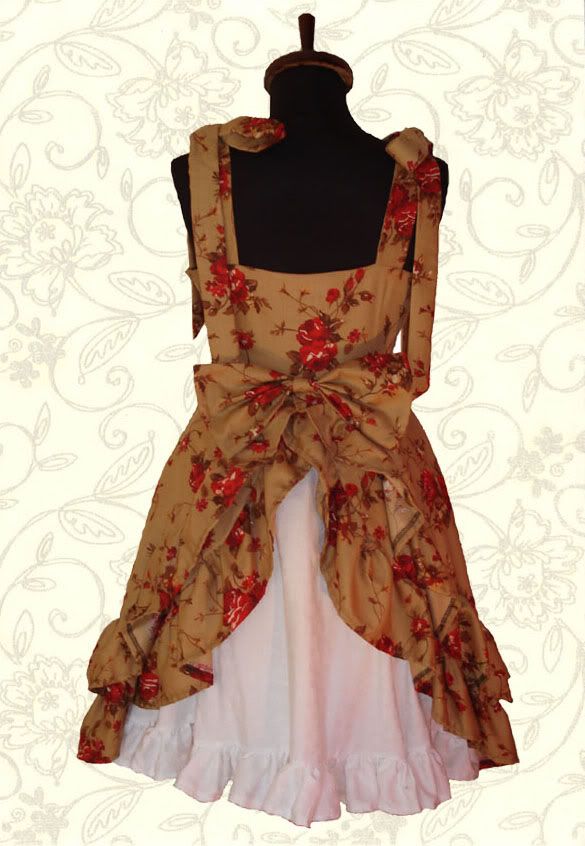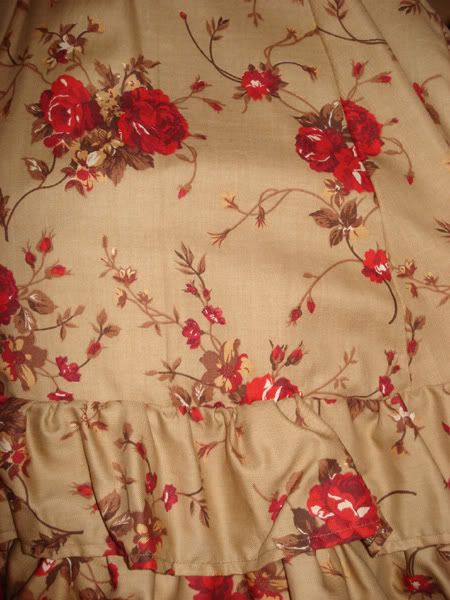 13. ) Dress: 60,-














14. ) Jumper: 60,- Lengths: 88 cm
Waist: 62 cm - 124 cm
Bust: ca. 74 cm - 135 cm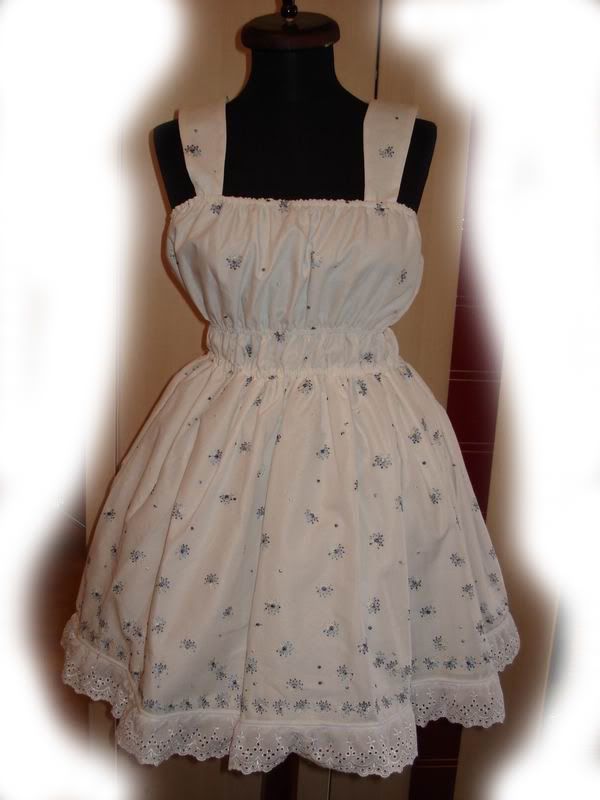 15. Dress Naoto, 90,-€. Fits SIze XS / S / M because it was made of elastic fabric. Length: 74 cm, Bust starting from ca. 70 and gives at least another 10-15 cm due to elastic fabric.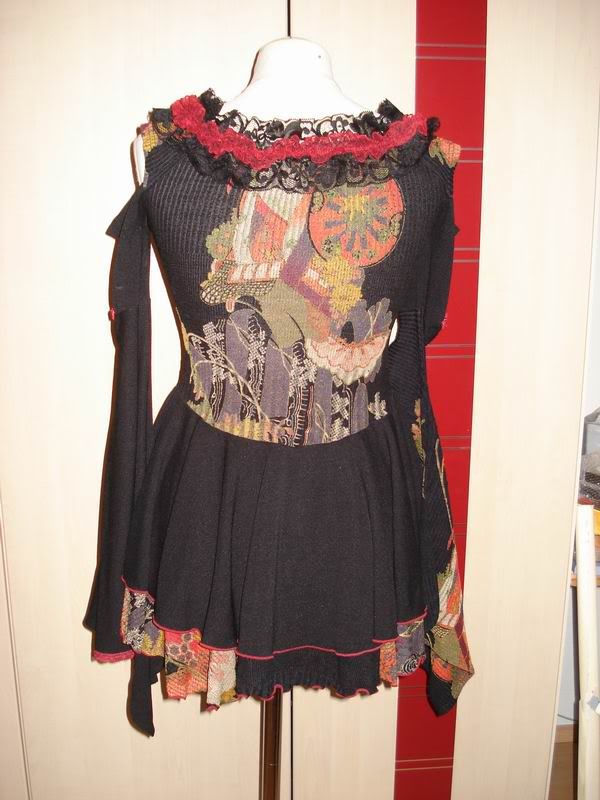 16:) Dress, Naoto, 90,-€, fits size S / M
Length: 80 cm, Bust ca 82 cm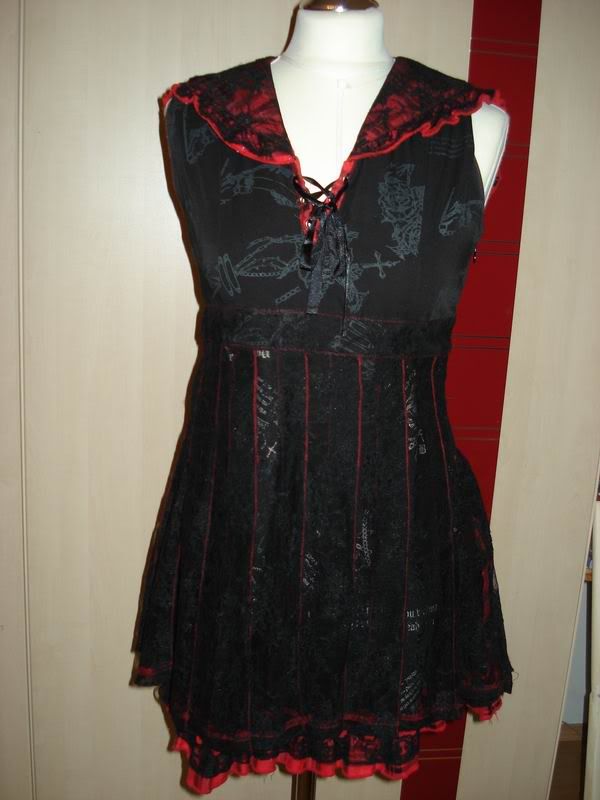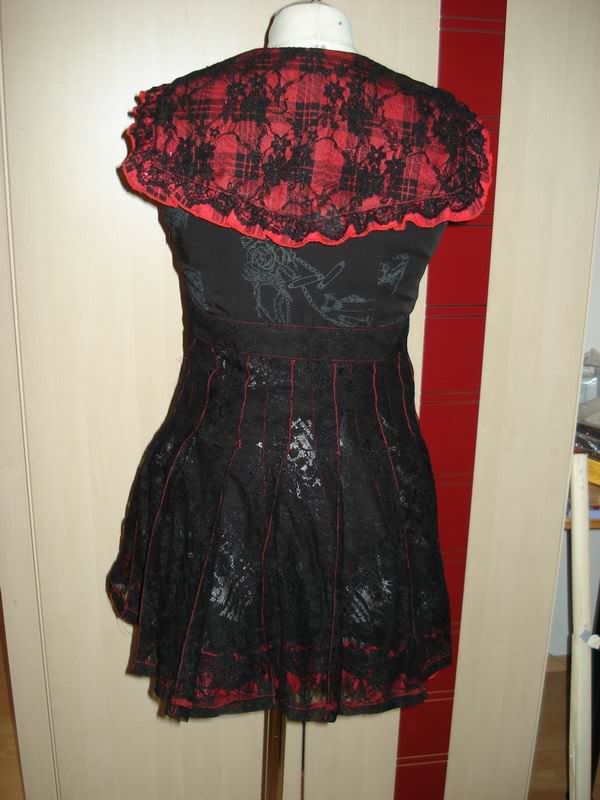 17.) Dress Naoto, 90,- € , fits size S/M
Heart can be removed.
Length: 78 cm, Bust ca. 84 cm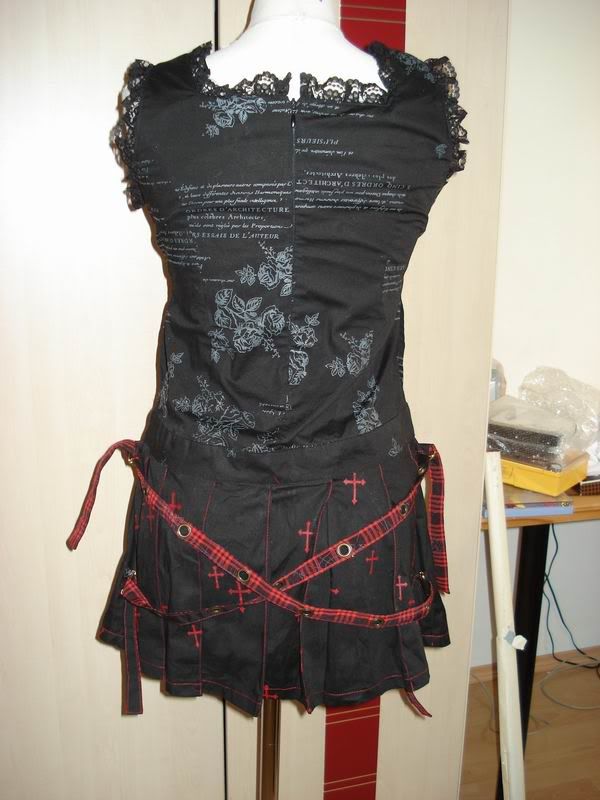 19:) Dress Qutie Fresh, 90,- €. Fits size XS / S / M, front made of elastic fabric ~pending for payment~





19.) Offbrand velvet dress 20,-€, size M. Fabric is elastic, willing to give discount in general.











Skirts:
20. ) Skirt: 35,- Waist: ~67 cm, lengths 56 cm. High waist skirt !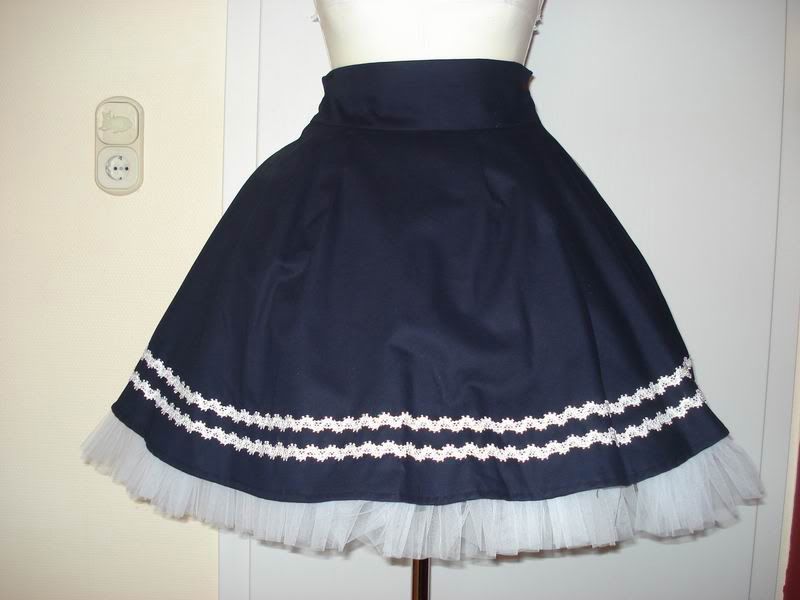 21. ) Skirt: 35,- Waist ~67 cm - 70 cm, lenghts: 59 cm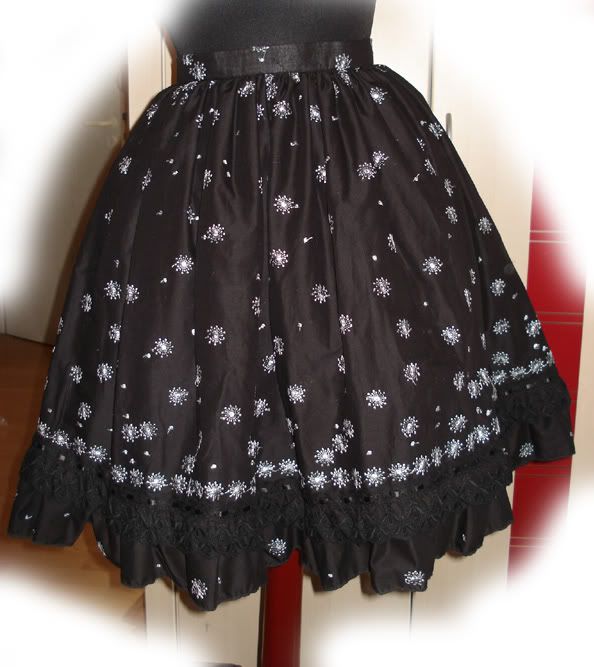 22. ) Skirt: 35,- Waist ~70 cm-72 cm, lengths: 59 cm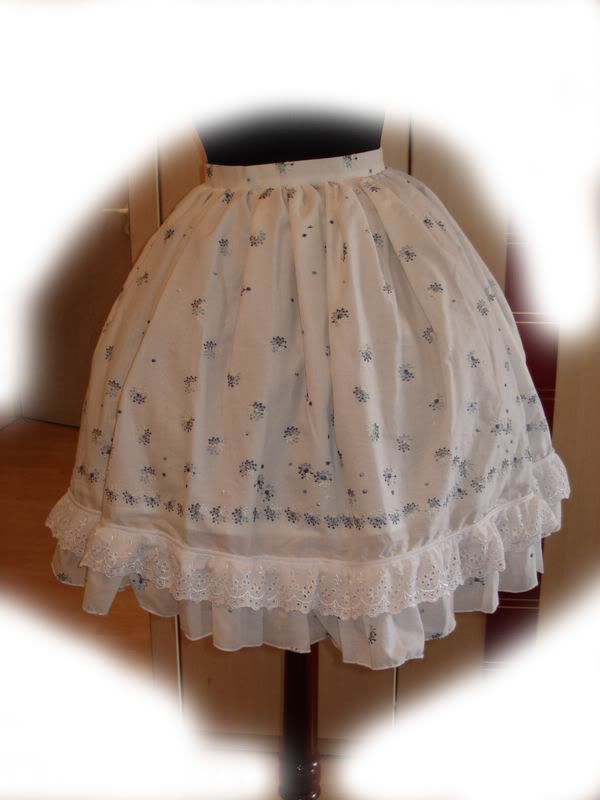 23. Skirt, Visible, total lenghts incl. frill 53 cm, waist: ~74 cm, 40 €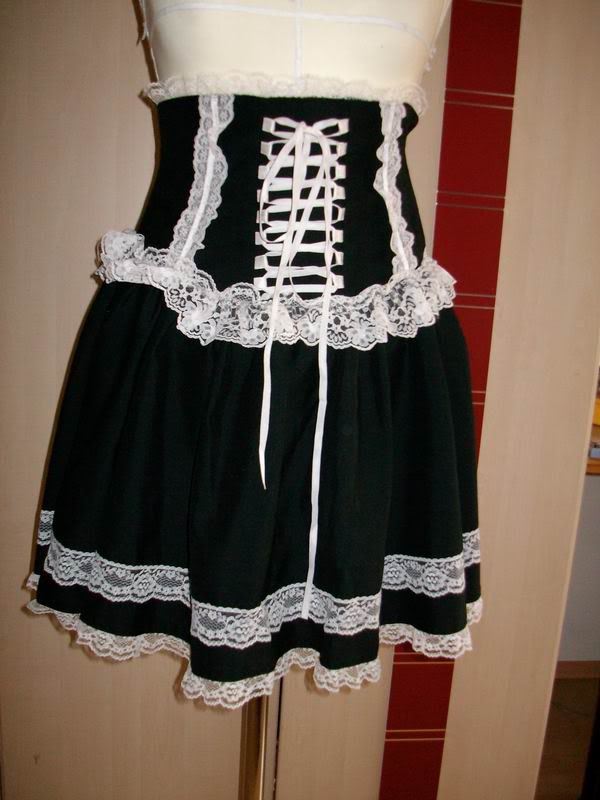 Capes:


24. )Cape: 15,-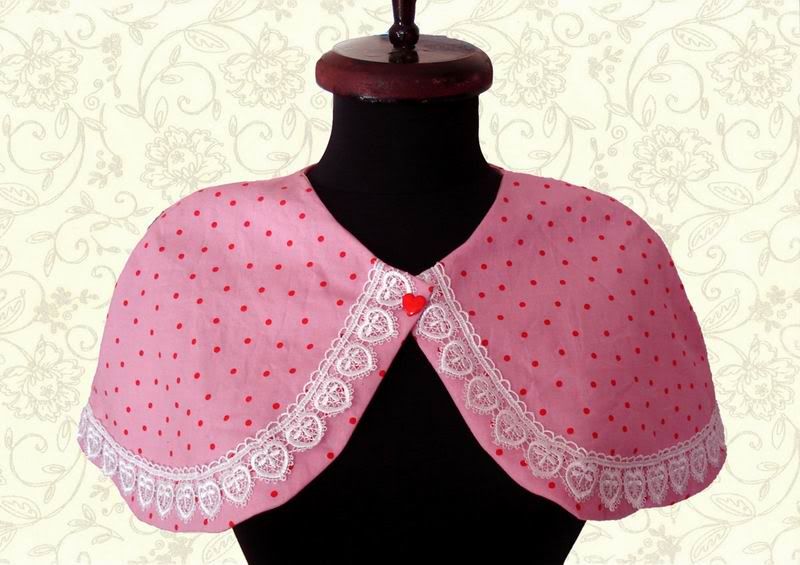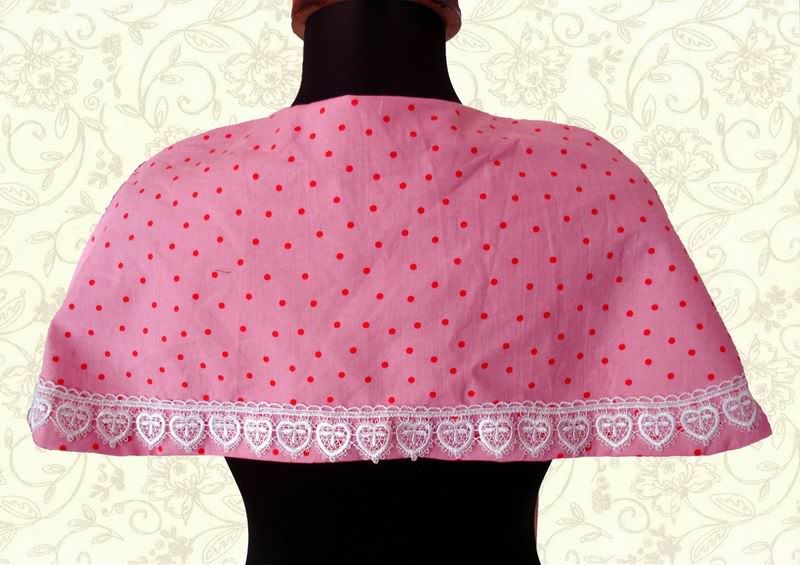 Sets:

25. ) Set: 55,- Skirt: Waist: 56 cm - 82 cm, lenghts: 51 cm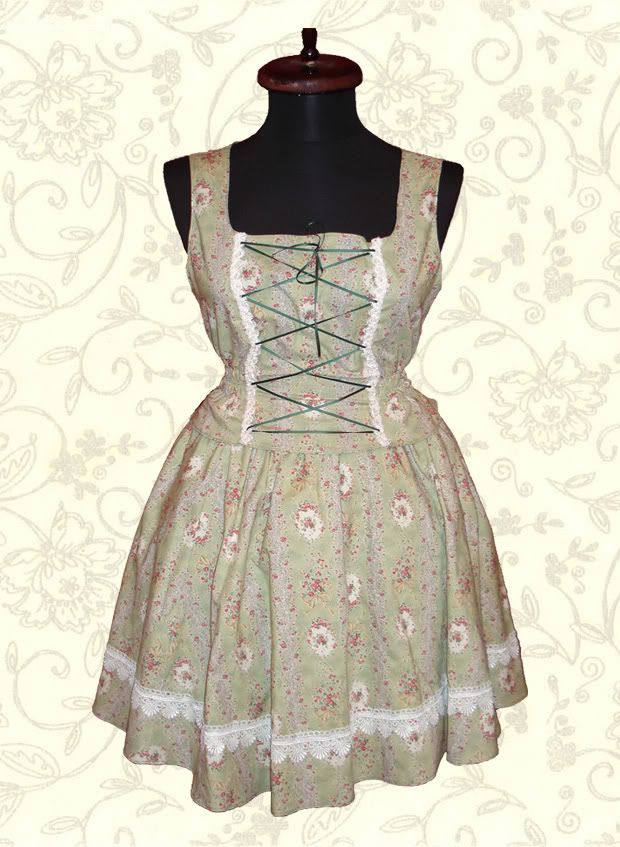 26. ) Set: 55,- Skirt: Waist ~52 cm - 100 cm, lengths: 50 cm







27. ) Set: 55,- Skirt: Waist: 66 cm - 70 cm, Lengths: 52 cm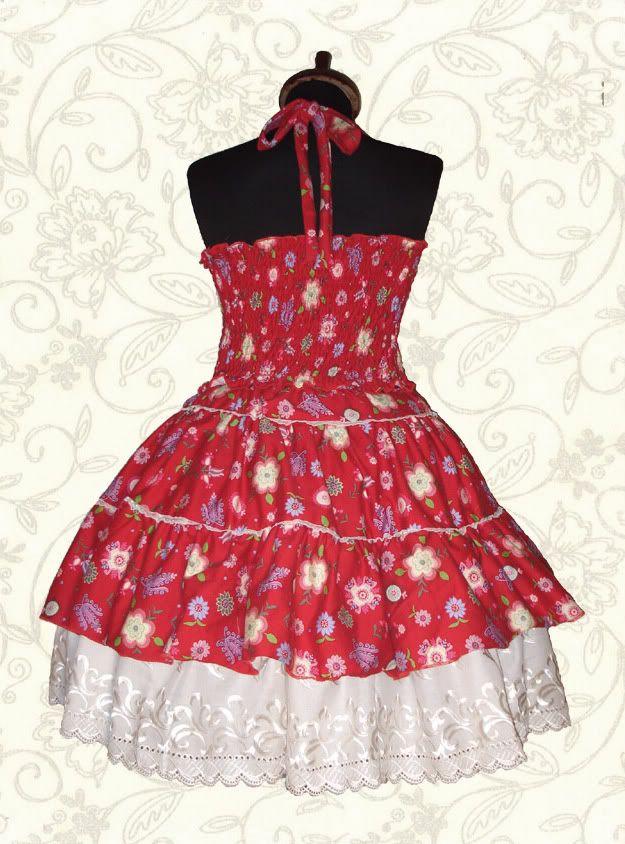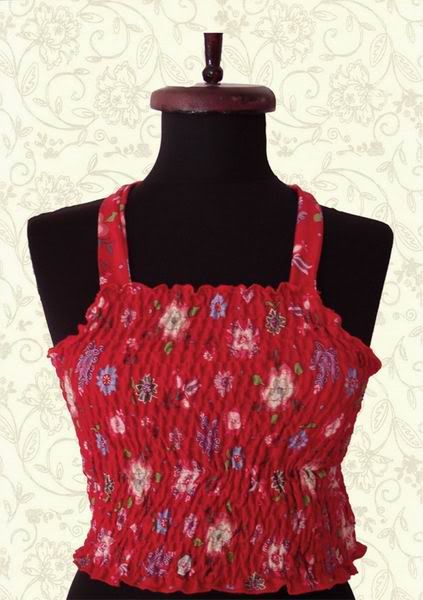 Tops & Cutsew:

28.)
Top, H. Naoto, very good condition, Size S, 30,- Euro --> Bust is about 68-70 cm but the fabric is elastic plus you can also make the bust size a bit smaller since there are two rows of small hooks to close it.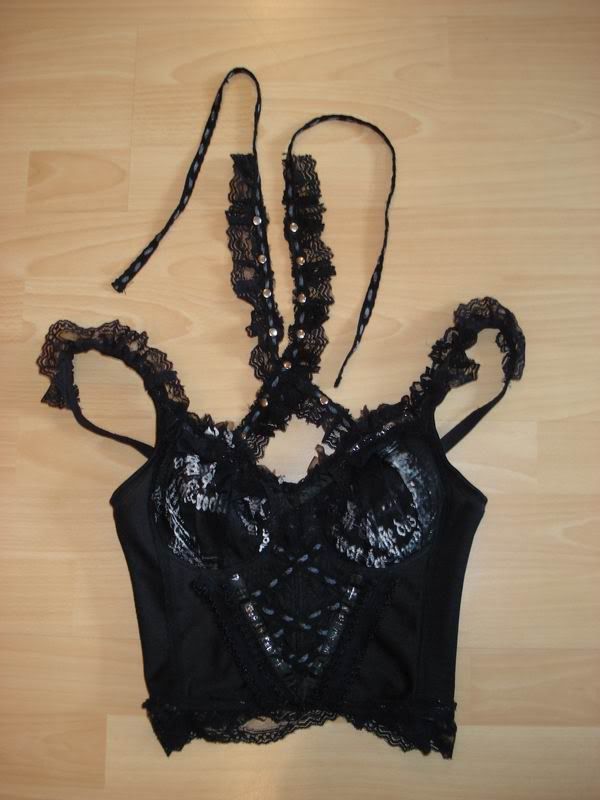 29.) Top, 25 €, brand new (never worn), Bust: 84, Waist: ~79