♥I ship from Vancouver, B.C, Canada
♥Shipping is included for Canada and USA. International, please ask.
♥I am not accepting trades at the moment
♥I can do face trade within Vancouver.
♥I accept paypal
♥I have 100% positive feedback on the loligoth dbs.

1. Baby, the Stars Shine Bright pink JSK - $130USD shipped.
Standard btssb sizing, I think this was a lucky pack JSK. This was my first ever brand dress! It's in good condition, except that it has a small yellow stain on the lace at the bottom of the dress near the ruffles.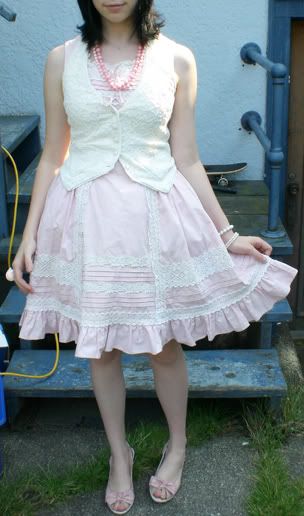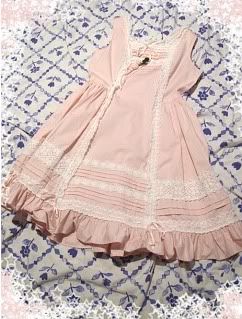 (there are strawberries tied into the lace at the top; these aren't there anymore, and they didn't come with the dress, I just stuck them there haha)

2. Metamorphose black Skirt - $90USD shipped
A small amount of elastic on the back, but other than that, quite small. I'm a 26" waist and it's tightish on me, so I wouldn't recommend much over 27". I love this skirt to death, but I just don't seem to wear it anymore, so it's time to pass it on. Small built in petti.




3. Bodyline black Skirt - $40USD shipped
Still for sale on Bodyline's site, I've only worn this twice so it's in great condition. Quite stretchy, can fit up to a 29" waist.





4. Offbrand punky Skirt - $35USD shipped
Cute offbrand skirt, will not accomodate a petticoat underneath so it's more punk than lolita, but it's still quite cute : ) Stretchy waist, in good condition.





I've also still got tons of stationery, coloring books, bookmarks and prints for sale at this post over here:



Artwork for Sale! Please check it out!