I'm trying to clean out my closet a little. If any of these are deemed not loli enough i will take them down ASAP.

-shipping not included in item price unless otherwise noted
- US only
- will combine shipping.
- I accept Paypal, money order and concealed cash at your own risk. my paypal is pointartist@gmail.com.

feedback at the loligoth DBs and on ebay

Thank you for your interest!

TOPS
-------
offbrand lace-up punk blouse. 11$ +shipping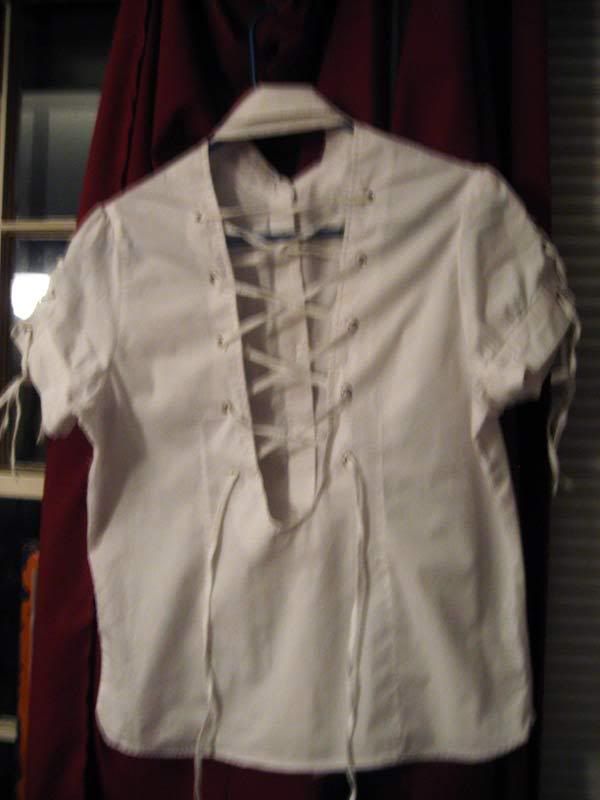 Front'
flat measurements: this is labeled as a size L, originally from DEB.
bust 19" , waist 17", length 22"
this gapes a bit with my 38" bust and largish ribcage. the back laces can be laced tighter for a more defined waist.
The sleeves lace up as well- more or less freesize. looks great with a colored cami underneath or to give a jsk a more punk-loli feel. I meant to sew a modesty panel into the back but never got around it it.

Faded Glory faux layered sweater 5$ +shipping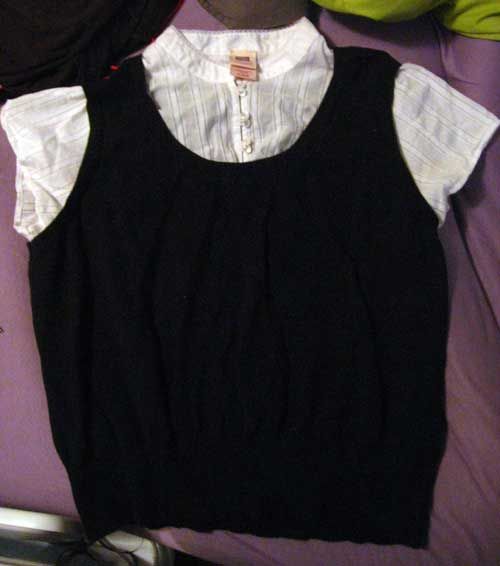 neck detail closeup
16/18 XL. flat measurement 18" with plenty of stretch, roomy collar and sleeves. Looks great as part of a more retro style.

Wet Seal layered Vest 12$ + shipping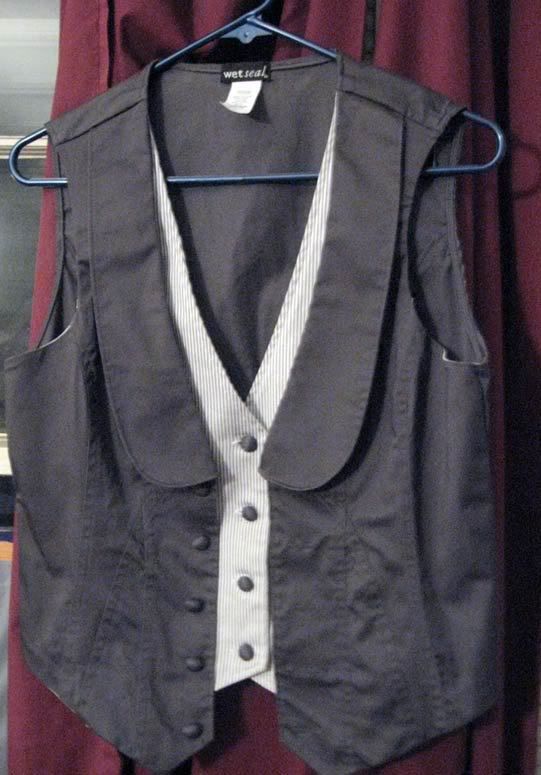 the top layer needs to be tacked back down on one side and it was that way when I bought it. there are also very minor stains that will not show when worn.
bust 19", length 9" & 22"
this is a gorgeous slate grey and I wish it was a teensy bit larger.

Bottoms
franken petti! 10$ + shipping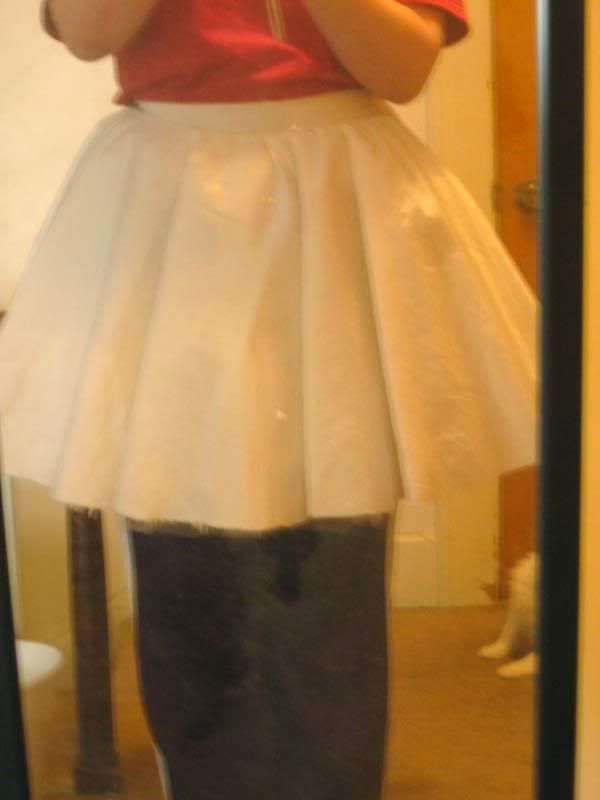 flat measurement is 13", it fits a 33" waist comfortably and could stretch a little farther. length is 18".

Caveat Emptor: This Petti is a bit odd- it's two layers of netting gathered under this weird nylon-y layer. It was trimmed down to it's current length and refluffed through some kamikazi ruffles. Even deflated it's still too much poof for me, but if you can stand the rustling noises it's a fantastic starter petti. this would perk right up with a good starching.

Fleur de starterskirt 7$ shipped
[disclaimer] I know this skirt is kind of special with a capitol spesh, but it looks perfectly fine under a bustleback overskirt or jsk and I'd rather this practice skirt to go to a good home than in the trash.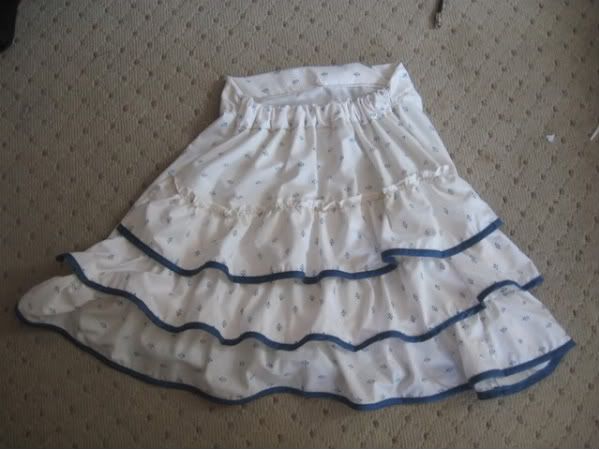 Front worn
back worn
flat measurements 14"-18", length 19"
Will come with matching Headbow.



||Art Commissions || Art Fire Jewelry ||