-Prices are in USD.
-Shipping within the US is included, please inquire for international shipping quote. All items will be shipped in a padded envelope through First Class Mail unless stated otherwise.
-I am not responsible for any lost, damaged, or stolen items once I ship. Insurance, tracking and other packaging methods will cost extra.
-I can combine shipping.
-I will ship within one week.
-All items listed have not been worn out.
-My house is smoke-free and pet-free.
-Paypal only (USD)
-This is my first time selling on here. My only online feedback is on Amazon, 3+

MM replica by Surface Spell- $63 shipped via Priority Mail
Bought from egl_comm_sales for about $63 shipped. Previous owner only tried it on, as did I.
100% cotton, unlined, OP has invisible side zipper and corset back, white skirt has elastic waistband.
Size
Bust:90cm(35")
Waist:56-70cm(27" max)
Shoulder:36cm(14")
Length:94cm with the white skirt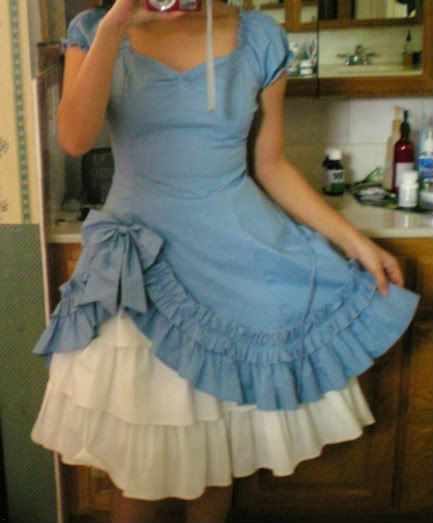 More pics: laid out, back

Pink skirt - $15 shipped
Waist: 27"-31" (78cm max)
Length: 19.5"
NWT, lined, waist ties that tie to the back are attached.
Entry is an invisible zipper and metal hook and eye. Functional front pocket.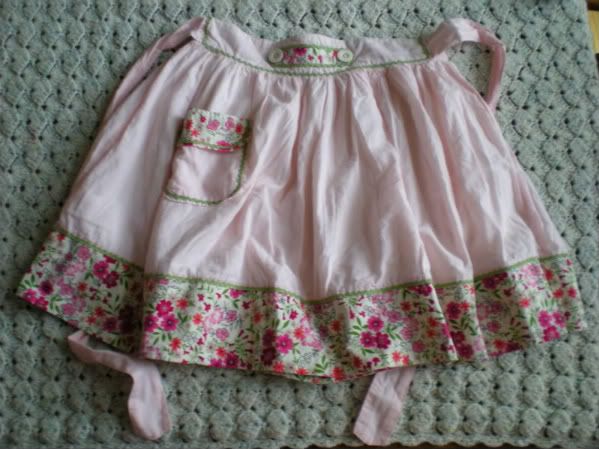 More pics: lining, detail, worn front side, worn back

Brown coat- $70 shipped in box via Priority Mail
Bust:34" (86 cm)
Waist:30" (77 cm)
Length: 41" (103.5 cm)
Shoulder: 16" (41 cm)
NWOT, 100% cotton, not recommended to wear out in freezing temperature, more for moderate to chilly weather.
It has PLENTY OF ROOM for a petticoat or two. Comes with a belt to tie in a pretty bow.
2 hidden front pockets. Never worn because I already have a coat.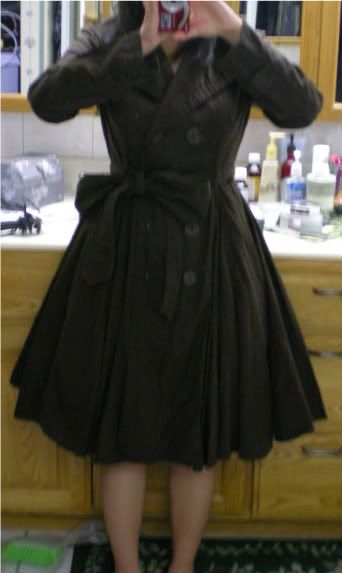 More pics: hanging, worn-back

Sparkly gold H&M Cardigan- $12
H&M size 6, NWT

Lilac sleeveless blouse- $10
NWOT
Bought damaged- 2 little brown spots (maybe burnt spots or dirt?) on the back near the bottom.
Bust: 32" (82 cm)
Length: 24" (61 cm)
Shoulder: 19.5" (49 cm)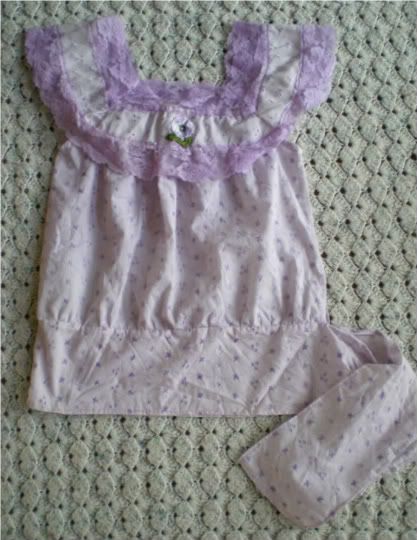 More pics: damage, details

Guess keychain- $15
NWT and will be shipped in a box.



Betsey Johnson Red/White Heart Knee socks- $6 shipped
2 pairs available. 1 NWT, 1 NWOT
Perfect for Valentine's Day
In each pair the heart is only on one sock (the left).

WTB: Bodyline Melody doll replica
I prefer the white version!

Thanks for looking!