-i accept paypal (fee added to each order-unless using the friend and family transfer)
-i have positive feedback in my journal and in the loli_goth database
-I ship from the US 85128
-i will not pay customs or any ohter fees if shipping out to a different country
-I am not responsible for lost or damaged packages unless insured
-i will ship worldwide but US buyers will have first priority.

Baby the stars shine bright Boots
Size: LL (but fits a L pretty well too!)
Condition: Very Good! Heel's are sorta ate up (look at photos) But the rest of the boot is in good condition
Price: $140 OBO
Shipping: $10 within the US

Stock photo but mine are in BLACK



My boots Proof picture:



Boot detail with llogo: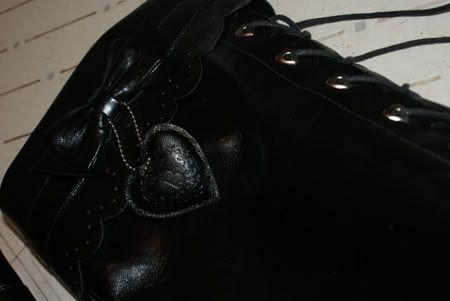 Boot Bottoms with LL size on them:



Heel Damage:



Thank You for Looking! feel free to ask any questions!