They're all sold out of Minkyshop, so, I'm hoping someone has a pair that they don't want anymore!
For comparison, my own measurements are as follows:
Waist: 28.5 inches
Bust: 35 inches
Arm: 12.5 inches
Height: 4 feet 11 inches
1) Metamorphose Classic Black x White JSK
SOLD~ to
thexoubliette
Both the waist ties and the collar are detachable, and there is another black yoke collar underneath, as seen in the last photo. Buttons are missing from the arm closures and on one waist tie, but are easily replaced. This is an old JSK, so, the white is slightly off white, but there are no other flaws. A wonderful starter piece, and extremely versatile.

Waist: Max stretch by my measurements is around 35 inches
Bust: The same
Arm: 12 inches

Price: $60

2) Victorian Maiden Burgundy Ankle Length JSK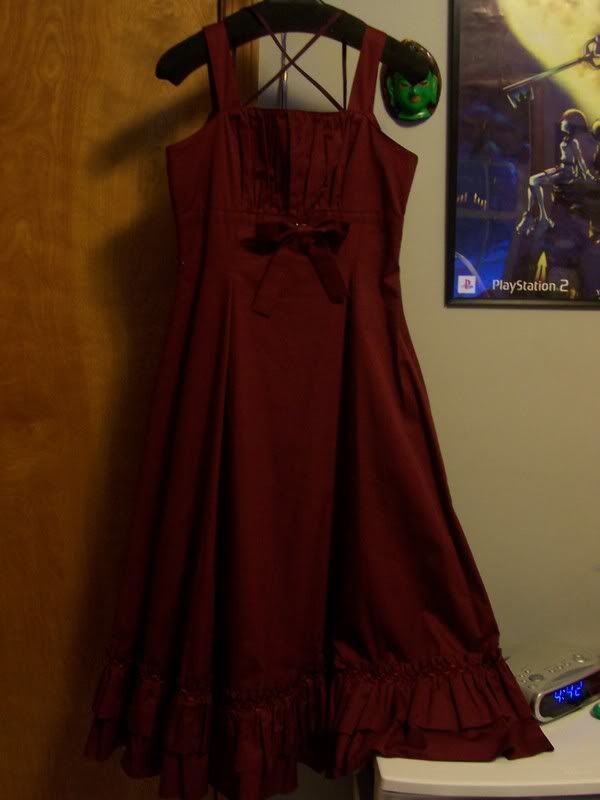 Front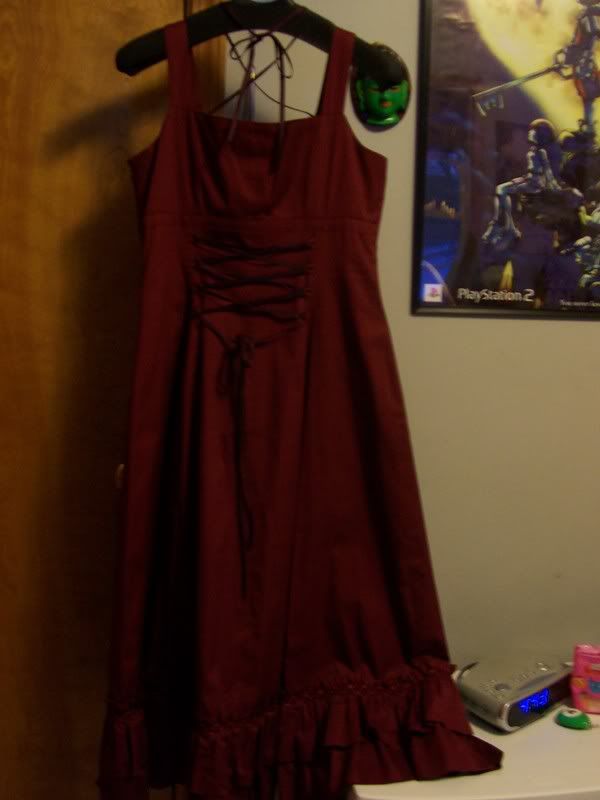 Back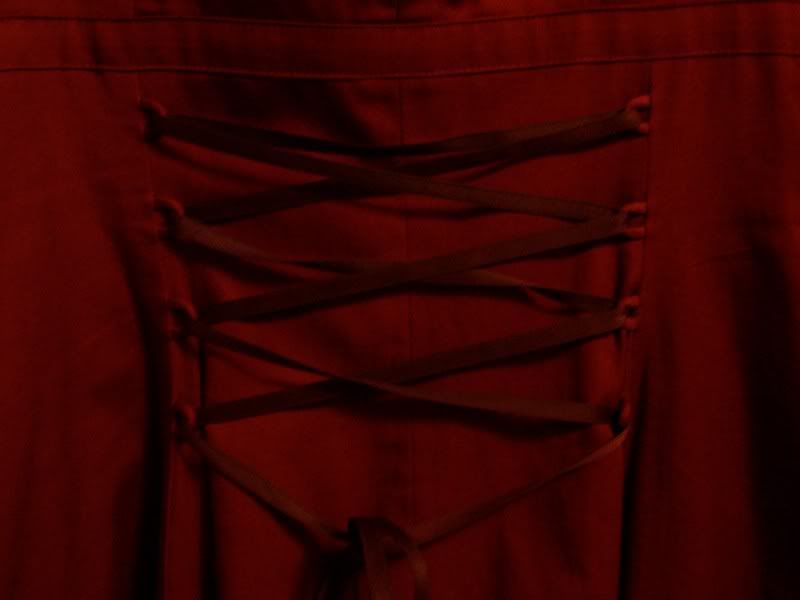 Closeup of Back Corset Portion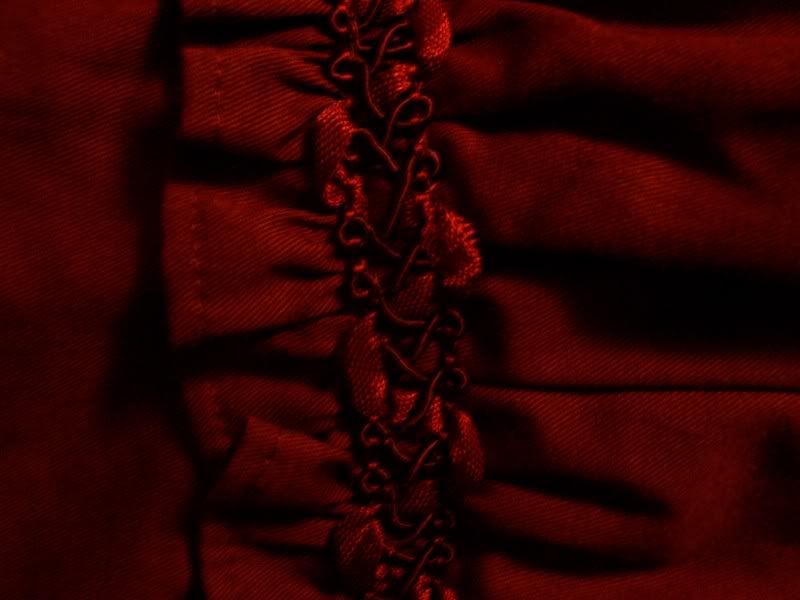 Detail of Cording on Hem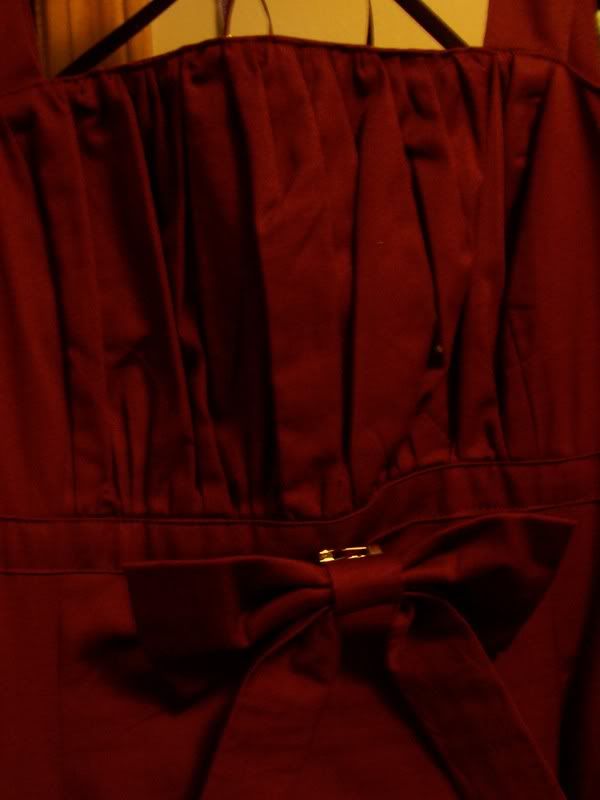 Detail of Bust Portion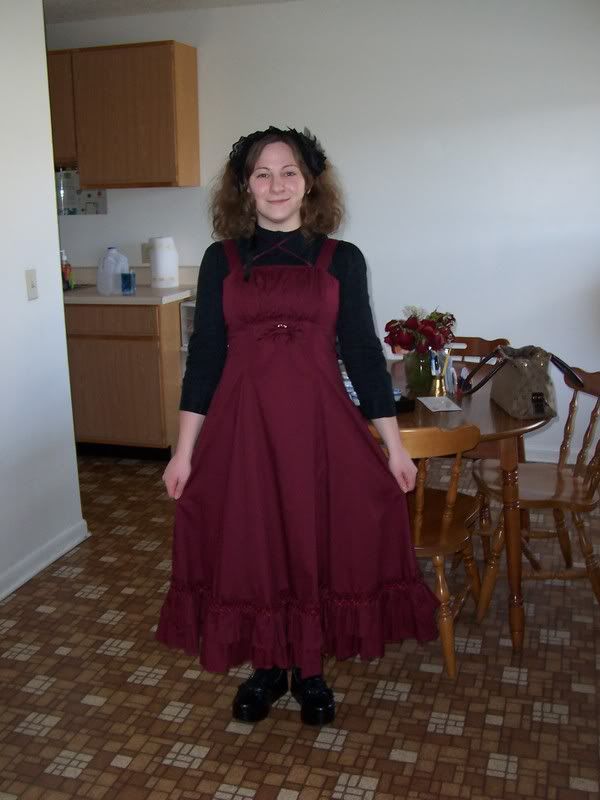 Waist: 29 inches, absolute maximum
Bust: 34 inches
Full Length: 47 inches

This one is truly hard to let go. I haven't even worn it outside the house, and it's in mint condition on it's original hanger. It's just a classic JSK, and would be great to use for formal events that aren't lolita as well, very versatile. Ankle length.
Price: $225~ non-negotiable
3) Baby, the Stars Shine Bright Monogram Heart Necklace, No Longer Available on Website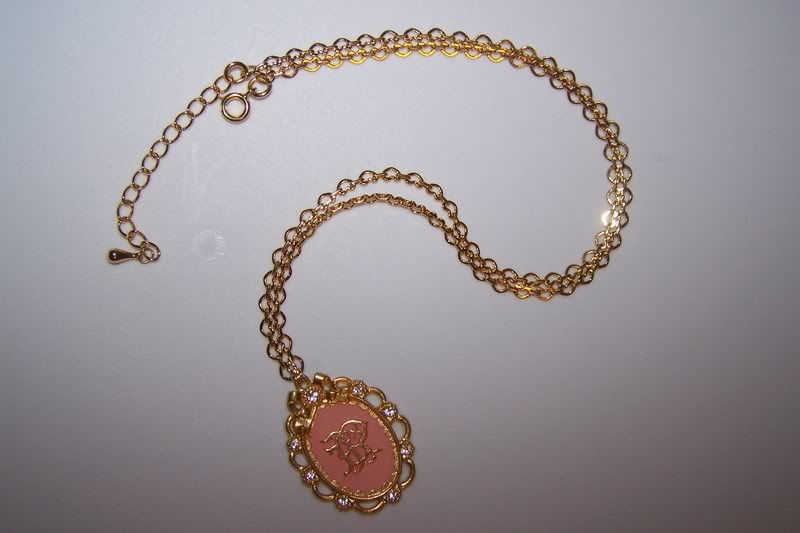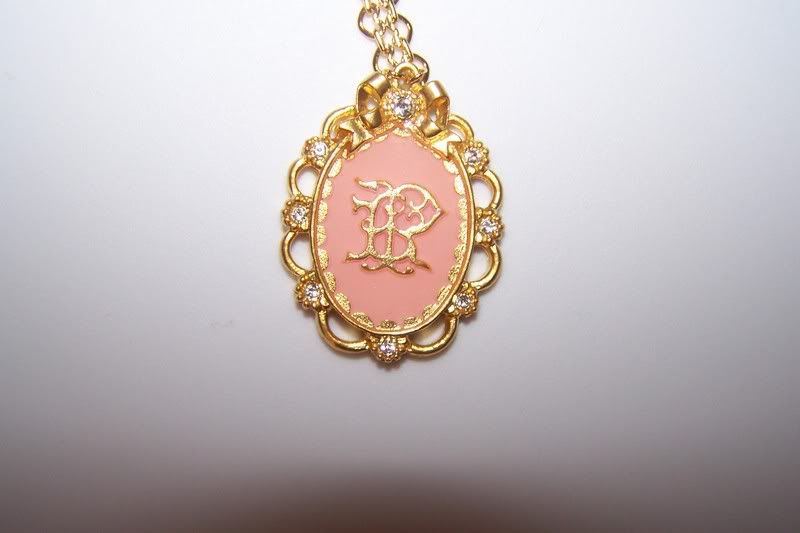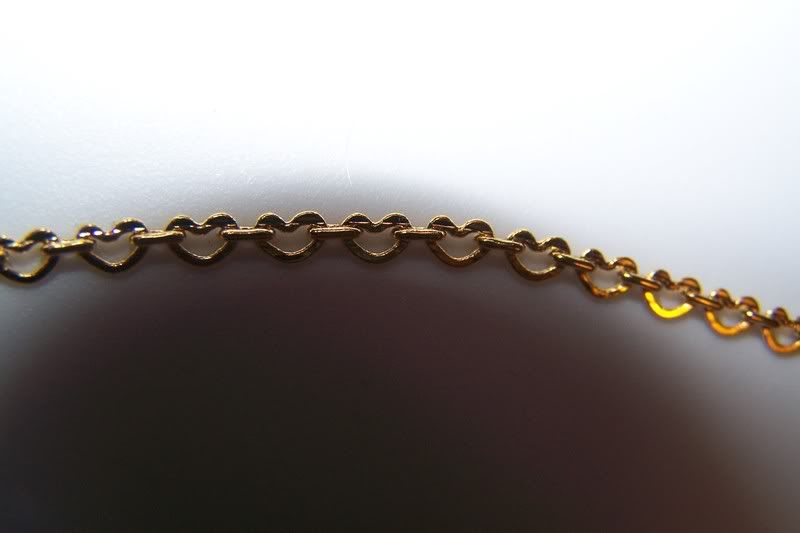 A very pretty piece of jewelry, but, unfortunately, I really hate gold! I received this as a gift, but, it really deserves to be worn and appreciated rather than just sit in my jewelry box. The pendent features a monogram that combines the brands initials set in pink. The chain is 17.25 inches long with a 2 inch long extender/adjuster length, with a circular tension clasp.

Price: $50


4) Baby, the Stars Shine Bright White Headdress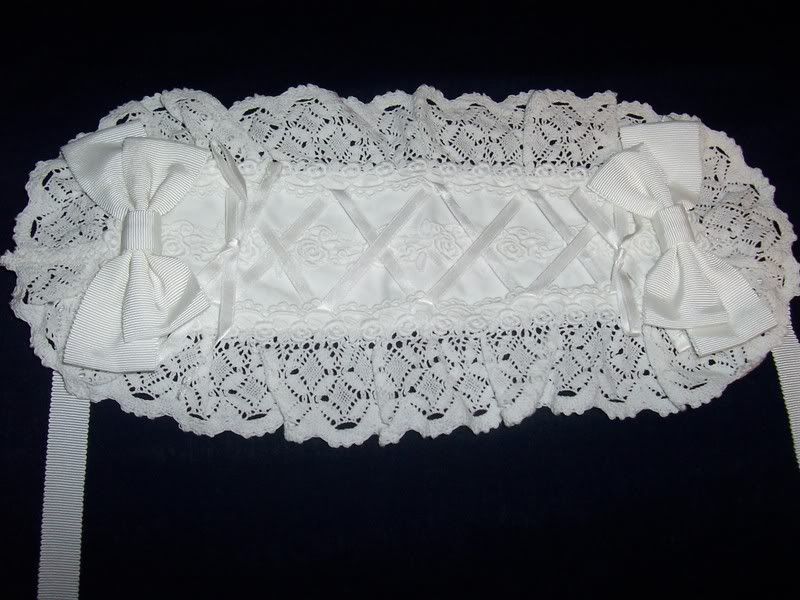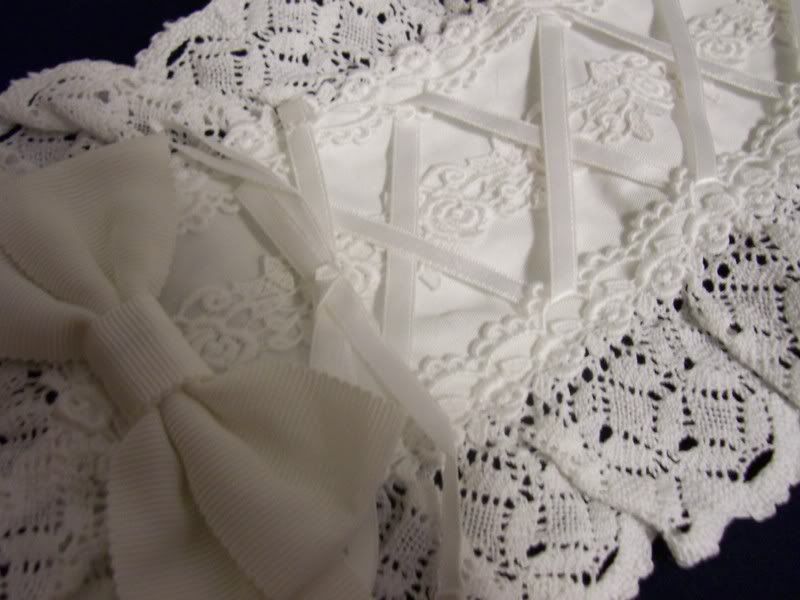 Detail of lace
Never worn, in mint condition, and has spent most of it's lifetime sitting in my lolita accessory drawer. Alone. And sad.
Price: $35
5) Innocent World White Alice Bow ---- ON HOLD~ for
totodedum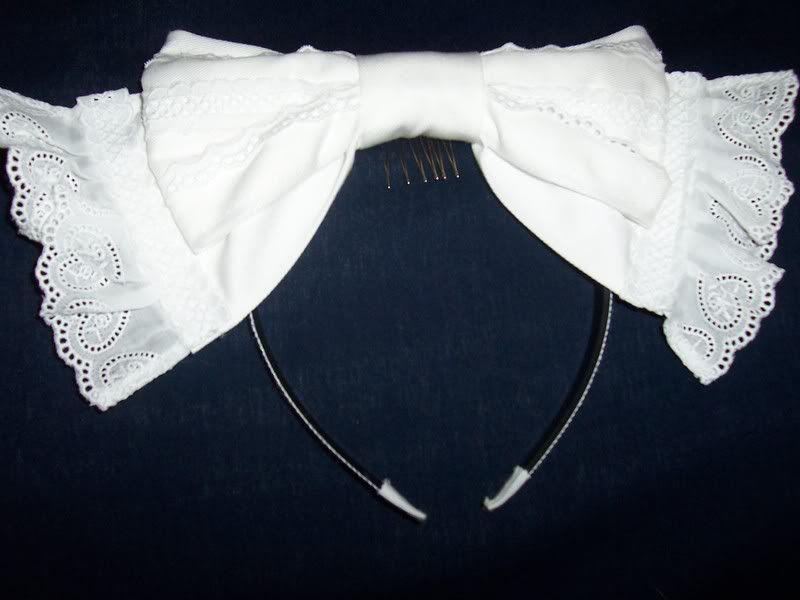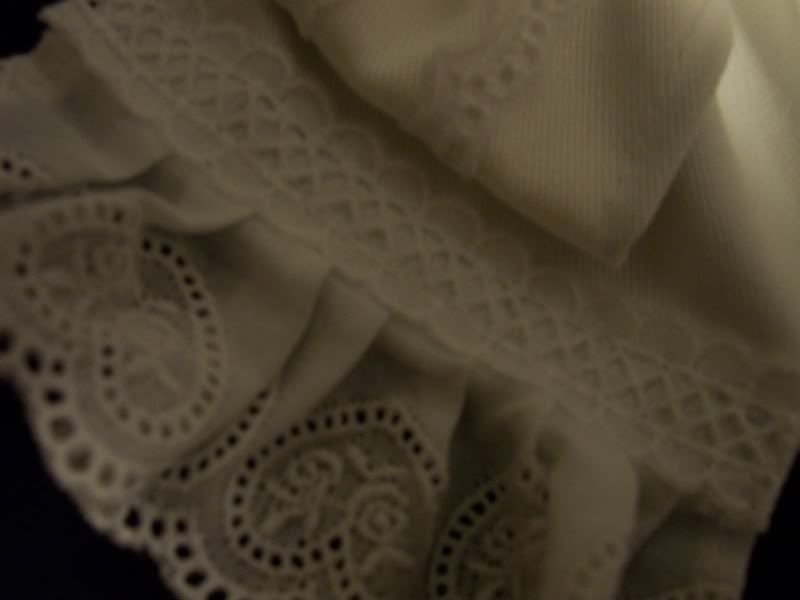 Detail of Lace
Gently worn, in mint condition. Great simplistic piece with detail!

Price: $35
6) Bodyline Black x White Eyelet Lace Bonnet
SOLD~ to
machinegirl

Great Bodyline find, and really cute rose lace. Gently worn.

Price: $25
7) Lower East Side Shoes, Size U.S. 6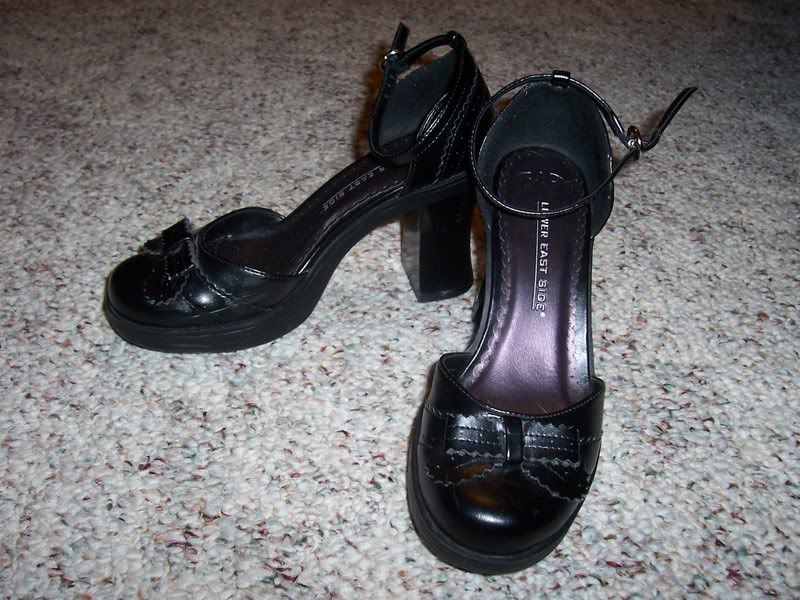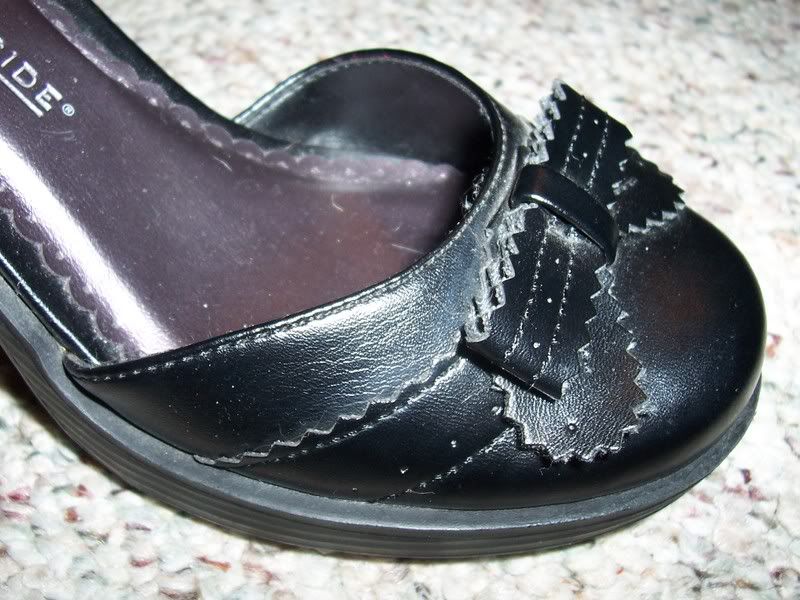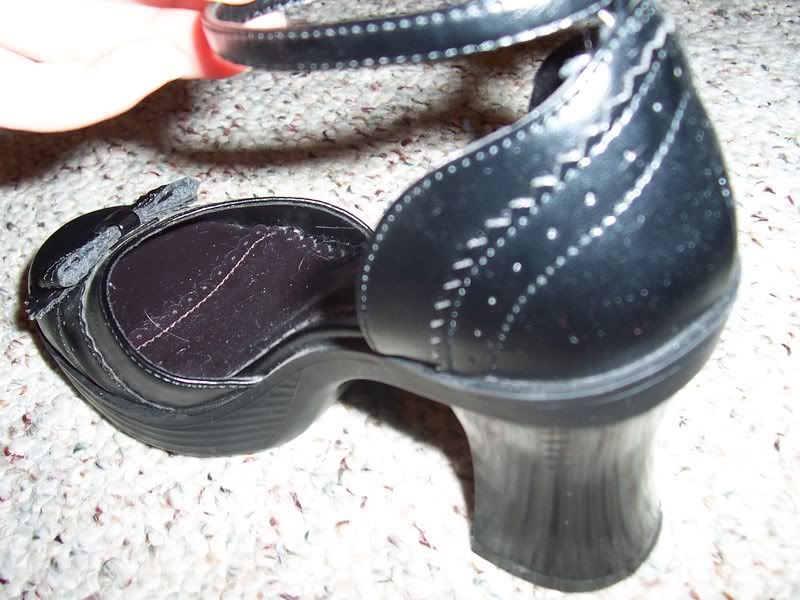 Never worn, and in beautiful condition.

Price: $25


For all items:
With multiple offers, I use a bid system and the item goes to the highest offer.
Paypa
l is preferred, but I will accept
money orders
as well. I do take reasonable offers. For shipping reference, my postal code is 49442, and I usually use USPS Priority Mail unless otherwise requested. Please comment or e-mail me at touketsu_yukiko@msn.com with any questions you might have and thanks for looking!