= Paypal only (4% fee for CC paypal)
= All items are very gently worn for few times or brand new.
= They've been kept in the plastic cover. (smoke free home)
= Shipping fee is not included.
= No trade please.
= Thank you for looking♥


White Cotton Ribbon Headdress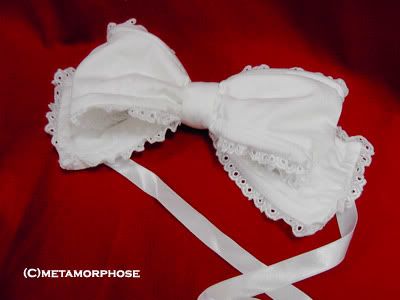 Basic white cotton ribbon headdress from Metamorphose.
Worn in the house only. Kept in the plastic cover. Like new.

Price: $25
White x Pink Angelic☆Shcool Blouse

Bust
90cm


Waist

77cm


Length

50cm
Cute sailor themed blouse from Angelic Pretty. It's been briefly worn twice.
The front bow and the triangular part on the collar are detachable.
There's also detachable bow at the back.
Price: $80
Baby Blue El Dorado JSK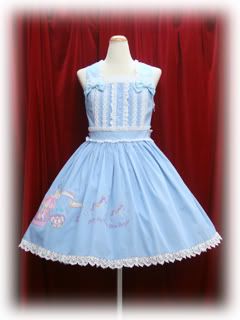 Bust

88cm (Shirred at the back)


Waist

75cm (Shirred at the back)


Length

92cm

This lovely JSK from BtSSB has carousel applique on the front and at the back.
The horses and the brand name are very delicately cross stitched. Applique's color scheme is pink x purple.
It is fully lined and has detachable bow at the back.
It had been worn once outside. Great condition.

Price: $220


Angelic Pretty Fairy Pearl JSK + Kastusha





Bust

98cm (Back Shirring)


Waist

75cm (Back Shirring)


Length

92cm

Price: $300
Pink x White Flowers and Tulips Celebration Set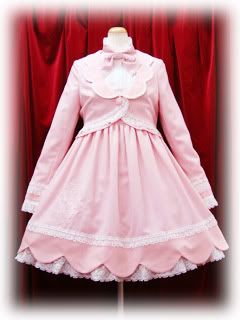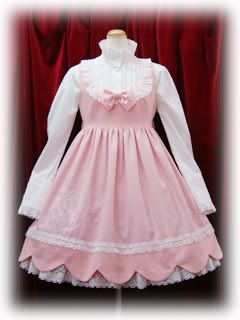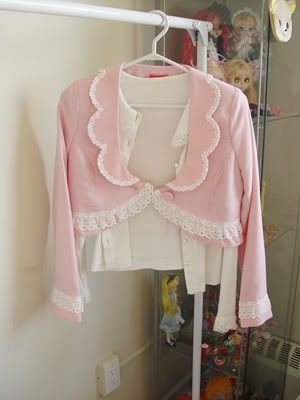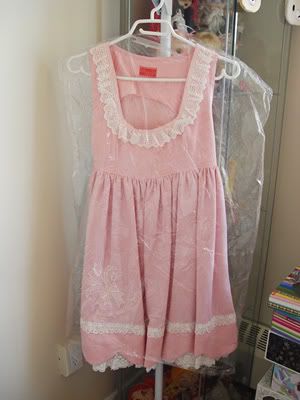 Bust

90cm


Waist

79cm


Length

93cm

Price: $250




Angelic Pretty Sax Blue Bunny Coat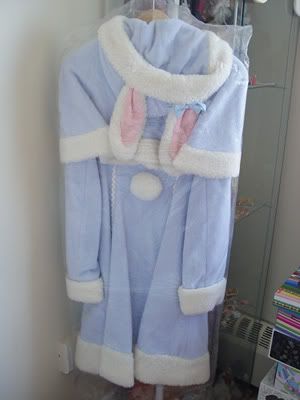 Price: $300
BtSSB Wine ShouKoJo Coat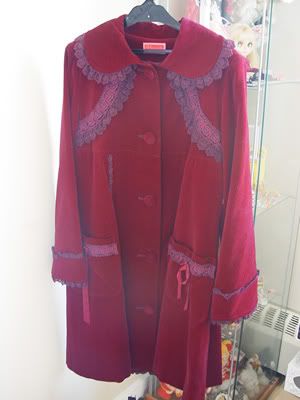 Price: $260
Pink x White Heart Pocket Bunny Coat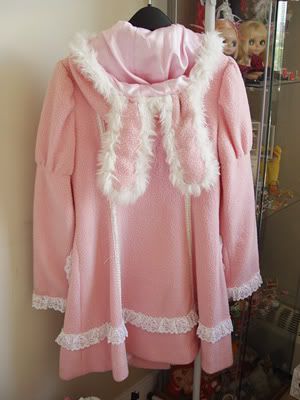 Price: $120


Thanks for looking~! ^ ___^)/