currently available: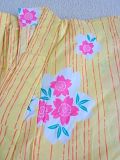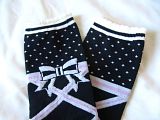 sold or on hold: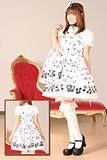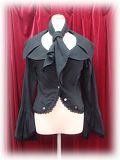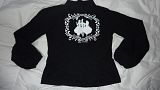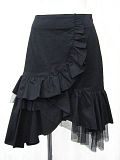 Payment and shipping:
* I accept payment via Paypal. Payment is considered the amount received - therefore buyer please take care of the fee required to send the amount needed.
* Prices are open to lower offers.
* If there is significant interest in a single item, item may go to the highest offer. I reserve the right to sell to the highest offer, or the buyer who pays first, at my discretion.
* All items are housed in a smoke-free and pet-free home.
* Additional photos can be taken on request. If you need to know something, please feel free to ask!
* Please rest assured that it is my standard to always contact you with your delivery confirmation information. I always use Paypal shipping with delivery confirmation to ship your purchases.

No lost packages in over 35+ transactions! (and counting... yet, at least!)

Feedback:
Please check my feedback at the loligothdbs. 100% positive feedback in over 35 transactions.
I sell under both
sekiria as well as under my selling journal at
nickelblingshop

sekiria: ("S" entries) http://www.loligothdbs.com/?p=352

nickelbling: ("N" entries) http://www.loligothdbs.com/?p=30


Thanks for looking!

---
Sakura Pattern Yukata
A beautiful cotton yukata with pattern of pink sakura across a yellow background with woodgrain stripes.
Get ready for summer!
$20 shipped to USA OBO
+$15 to Europe/Worldwide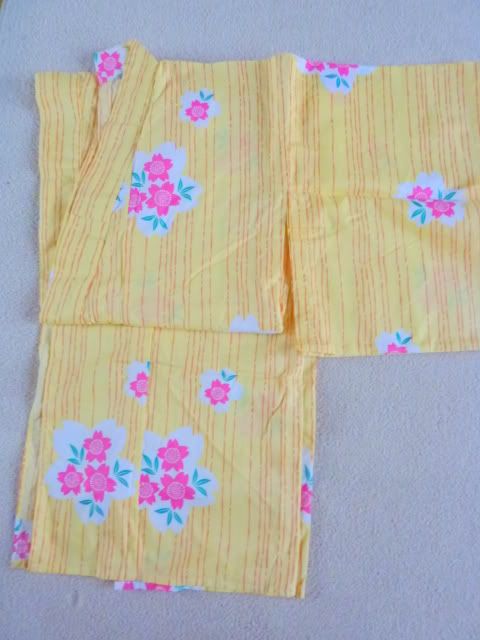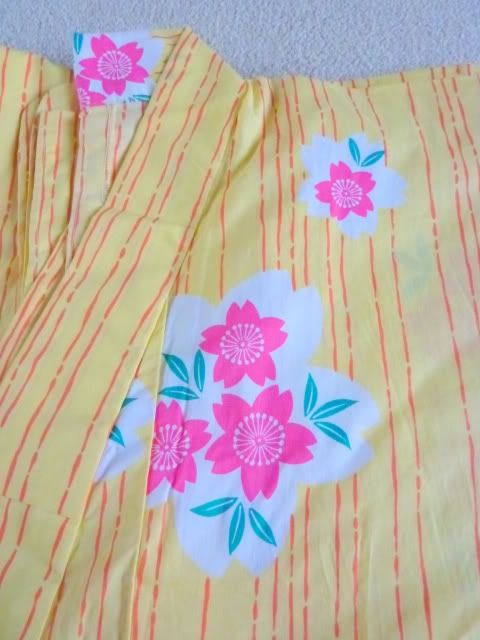 Angelic Pretty
Ribbon dot socks
Lace ribbon bow socks with a polka dot laceup ribbon design.

Brand new and never worn.

$15 shipped to USA
+$2 worldwide first class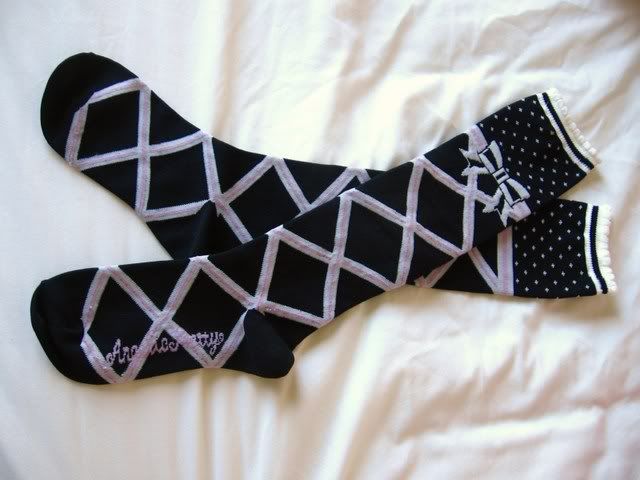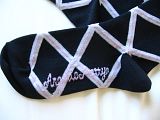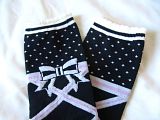 Previous Sales Post
New reductions in prices:
DS: Miho Matsuda, Vivienne Westwood, Victorian Maiden, Angelic Pretty, Jean Paul Gaultier, Babyssb
Thanks for looking!
Angelic Pretty replica

Melody Doll jsk, by Bodyline

Black notes on white background, with a border print of treble clefs at the hem. This beautifully made replica is trimmed in fine cotton cluny lace. Corset lacing and shirring at center back.
Currently out of production at Bodyline. Brand new with tags, never been worn. It has sat in my closet since it was first released by Bodyline.
Recommended Bust Size: 30" - 38"
sold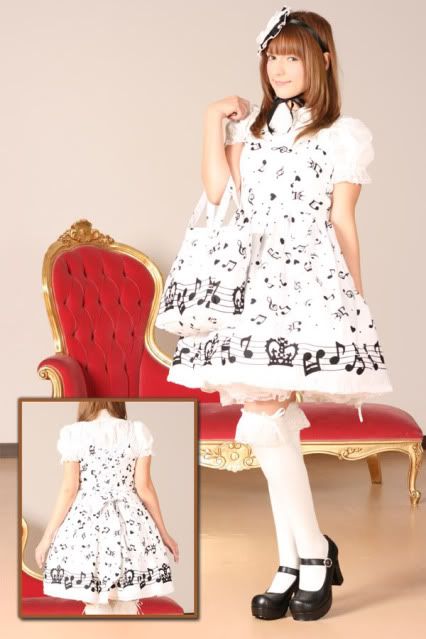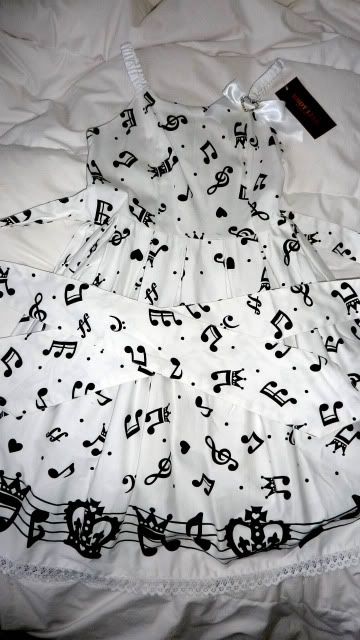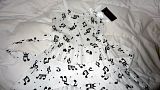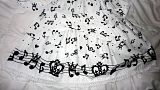 Alice and the Pirates
Riria Shadow Blouse

An unusual avant garde styled oversized collar is reminiscent of Vivienne Westwood - chicness tempered with ladylike lace trimmed double sleeve ruffles. Bolero length with a flared hip. Comes with a matching neck cravat, as pictured in the stock photo.
Brand new without tags. Bought directly from Aatp, but I never had a chance to alter it to my size.

Length 20.9" length
Sleeve Length 26.5"
Recommended Bust 33" - 36"

sold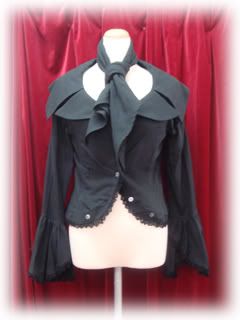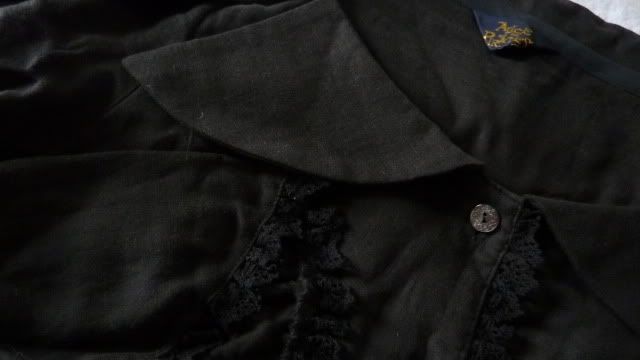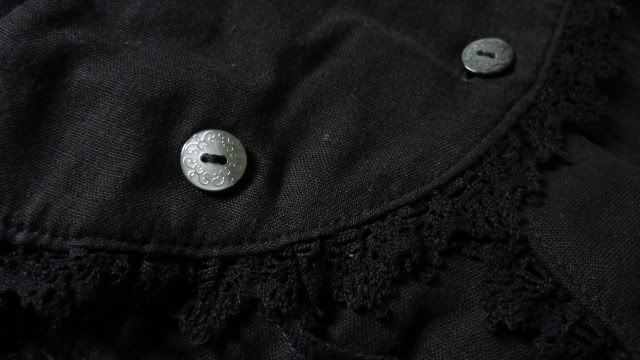 Miho Matsuda


Carnival print cutsew

Mock-turtleneck cutsew with raglan-set gathered bell sleeves, and a center back zip. Carnival print at front chest.

Bust: 32-34"

sold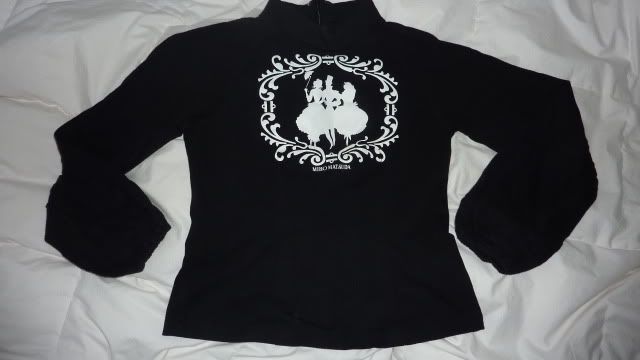 Peace Now

Frill Tulle Skirt
Long A line skirt with asymmetrical ruffle and tulle trim.
Side zip.

Cotton 95% Polyester 5%


Waist: 26in
Length: 22.5in

sold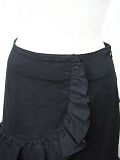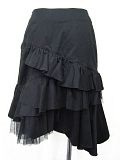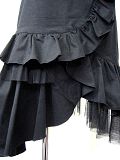 Previous Sales Post
New reductions in prices: DS: Miho Matsuda, Vivienne Westwood, Victorian Maiden, Angelic Pretty, Jean Paul Gaultier, Babyssb



Thanks for looking!
---
If you intend to buy, please comment with this information.
Otherwise please refrain from commenting if you don't intend on making a purchase.

Item:
Country:
Paypal method (personal: fee-free / business*: 2.9%+$.30):
Your seller/buyer feedback link:
Paypal email to receive invoice:

*international business payments: 3.9%+$.30. Payment is considered the amount I am able to receive.