Thanks for looking at my sales~
-All items ship from the US and will be mailed within a week of the payment date, shipping within the US is included
-Priority goes to buyers who can pay immediately with non-cc paypal
-NO exchanges, with the exception of the Baby op, which I will exchange for the JSK in the same color or black
-Feedback on ebay under RiverofMirrrors
-All items include a free gift!


Alice and the Pirates Cream OP

This OP in cream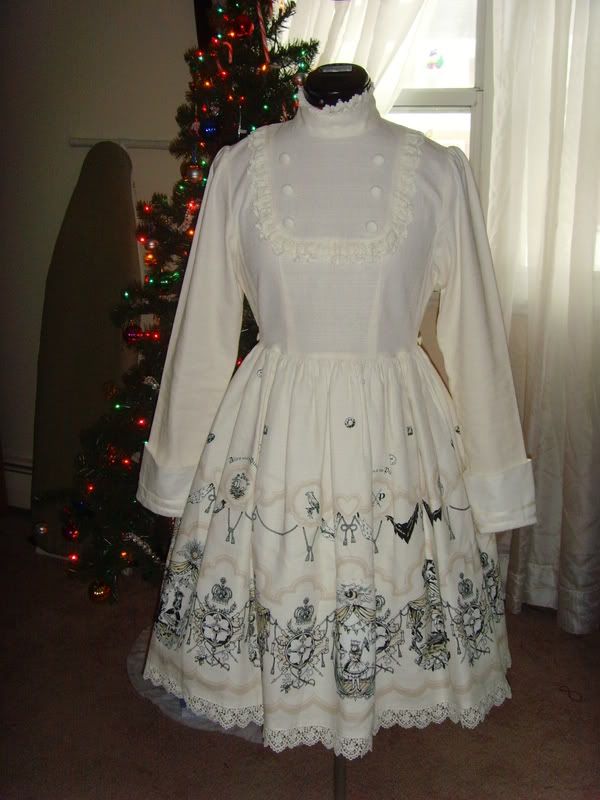 Additional pictures:
THe dress without the flash
close-up of the print
Apron and collar in their original bag
This dress is absolutely gorgeous, and in perfect condition. I only just recieved it in the mail the other day, but the JSK came up for sale and I realized I would rather have that. This is the
cream
version of the op.
This retails for
28,140 yen ($251.97 usd)
. I am selling it for $220 USD including shipping within the united states. For an extra $10 I will include a matching handmade hairbow.
Bodyline White Platform Maryjanes size M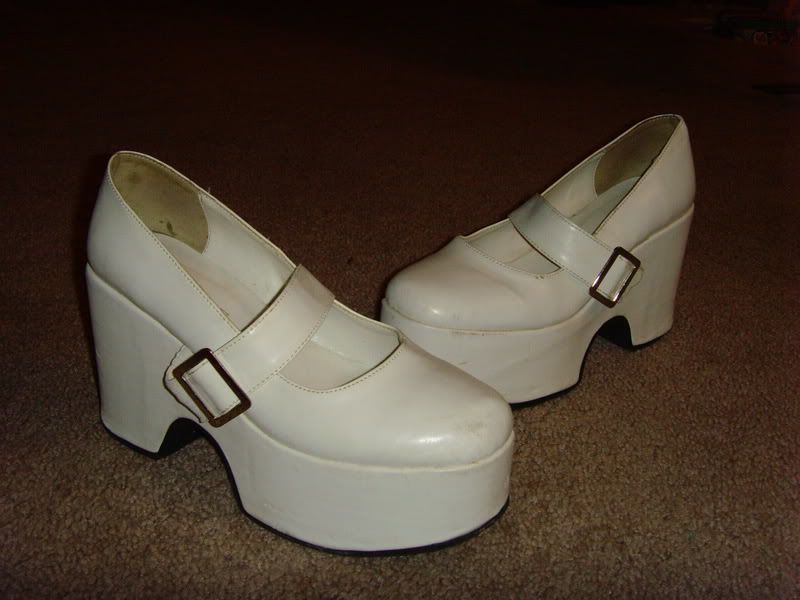 These are great staple shoes for your lolita wardrobe. They have recieved moderate wear by me but are still in good condition. There are a few small scuffs on the heels and toes, and the elastic on one of the straps is slightly loose. They are a size M, which fits 23-23.5 cm. I am a US size 7 and they fit me perfectly.
Additional pictures:
1
,
2
,
3
,
4
,
5
,
6
,
7
Asking $40 shipped within the US
Handmade Pink Front-bustle One-piece dress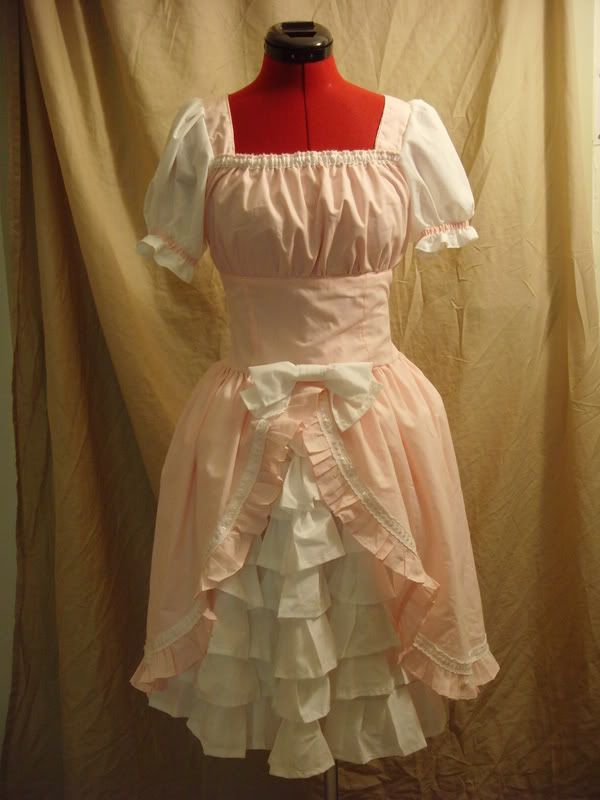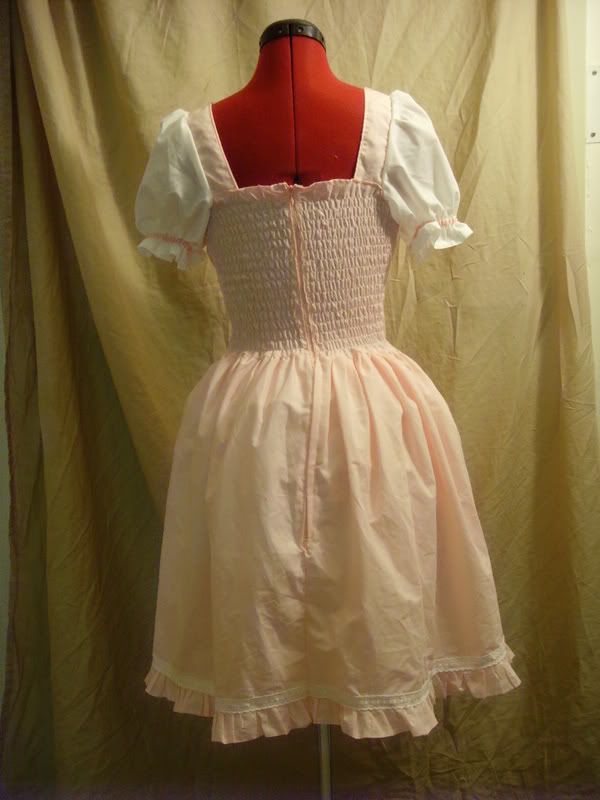 This is an adorable one-piece dress with a gathered bodice, shirred back, and an elastic-waist ruffled underskirt. It features cotton beading lace around the collar and hem, and a detachable bow that can be worn on the dress or in your hair.
Measurements:
Bust: 35" MAX
Waist: 28" MAX
Hips: Free
Skirt length: 21"
Shown without a petticoat. It's super-full when worn with one.
Asking $80 shipped within the US.

Handmade High-waist Tartan Skirt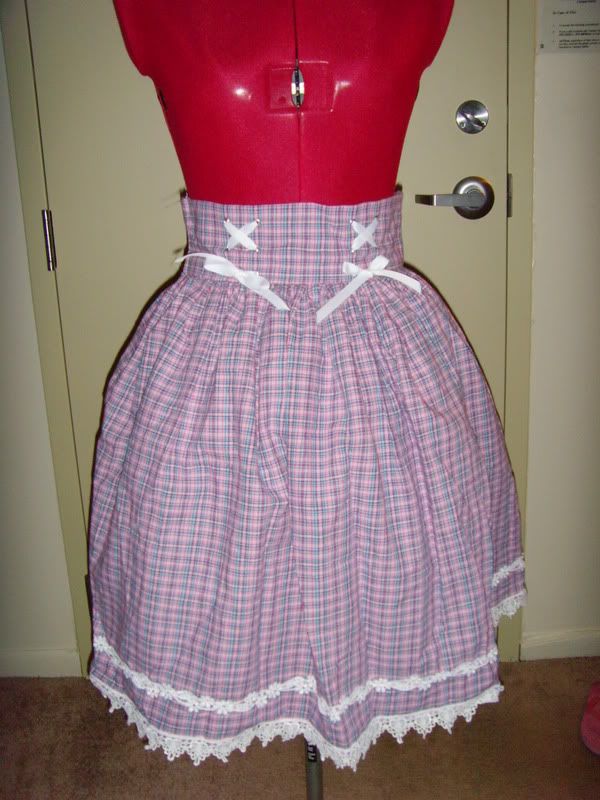 Super-cute skirt in pink, purple, and blue tartan, with two rows of corsetting at the waist and venice lace trim. Closes with a side zipper. 27" MAX waist, 37" Max hips
Additional pictures:
1
,
2
,
3
,
4
Asking $45 shipped within the US

Classic floral corset skirt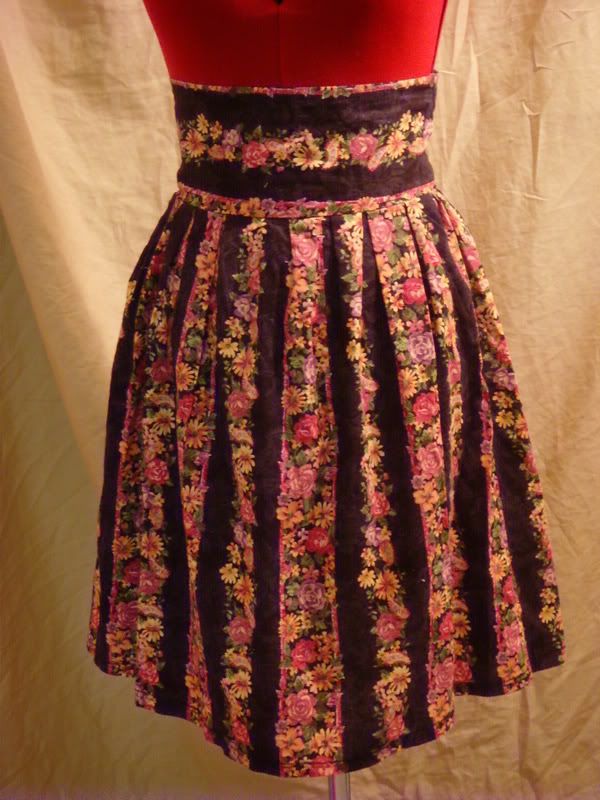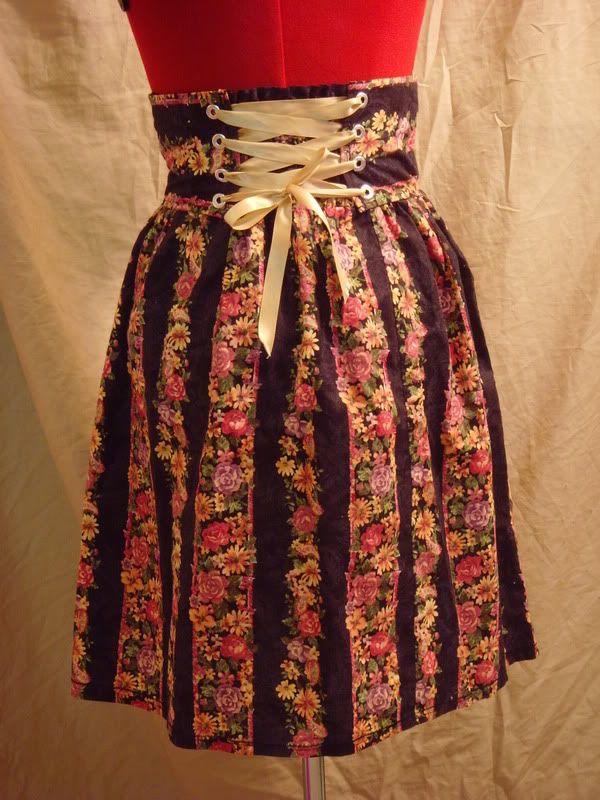 A beautiful, classic skirt that is meant to be worn without a petticoat for more mature look. The corsetted back panel closes over an elasticized back for easy on and off.
measurements:
Waist: 26" Max
Hips: 36" Max
Additional Pictures:
1
,
2
,
3
,
4
Asking $35 shipped within the US
Garden Party Floral Skirt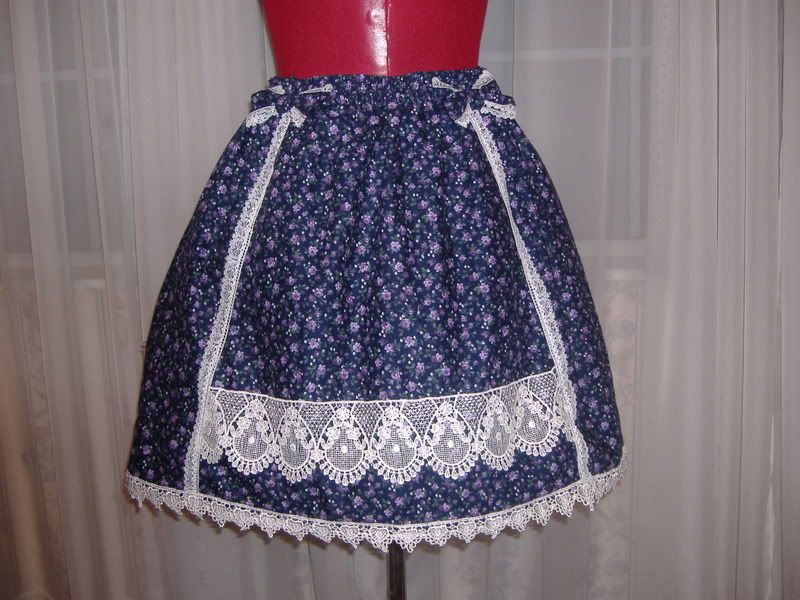 Elastic-waist skirt in a pretty floral print, trimmed with venise lace and attached bows at the waist. Double-channel elastic waist will lay smoothly under or over your blouse.
Measurements:
Waist: 30" max
Hips: 40" Max
Asking $30 shipped within the US



Reasonable offers welcome!