Terms of Sale
- I can only accept payment via PayPal at this time. CC, non-CC, and e-cheque payments will be accepted; however, if you're paying via e-cheque please note that your item will not be shipped until your payment has cleared. I do not add an excess charge for PayPal fees.
- Priority goes to the first person who leaves their PP address.
- Shipping is included in the price of each item, so please take this into account when making an offer. Please comment if you would like an exact shipping quote for your country, or using a specific method of mailing.
-All items will be shipped within two postal business days of payment.
- Prices are always negotiable. I'm trying to clean out my closet, and I want these pieces gone-- I am more than willing to entertain any reasonable offer.
- I am not open to trades at this time.
- Holds are available with a 50% deposit, providing the remaining 50% of the purchase price is paid within two weeks.

Innocent World British Bear Skirt
$85 Domestic // $115 International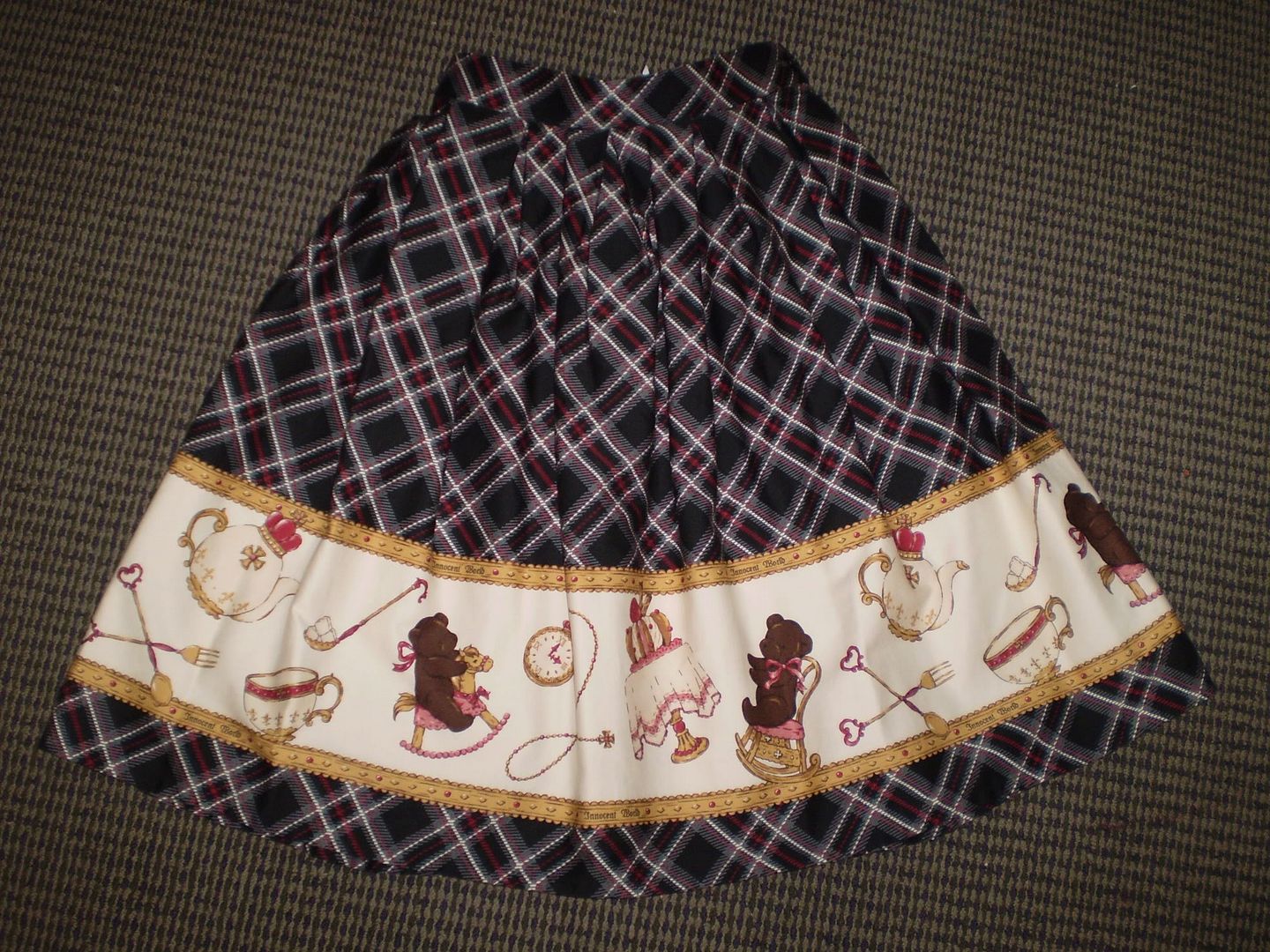 Waist: 22"-28"
Length: 22"
This is the black x red colourway of this adorable print. I received it in my lucky pack and, while I've tried the skirt on once or twice, I've not worn it for any extended period of time because the length really doesn't suit my style. I also have the matching socks, and they are also BNWOT; however, I left them in my dorm room over my winter break and won't be able to get them until 10 January. Let me know if you're interested and I would be happy to throw them in with the skirt for $15 (though there would be a slight delay in shipping).
This has been sitting in my closet since Halloween and I really just want it gone at this point-- so please, feel free to make an offer!