Hello ladies,

I'd like to sell some of my old stuff, remained from earlier lucky packs. I kept these because I really liked them, but actually never used them, most of them are still unopened, just taken out for taking a photo.

- I have only positive feedback on LGDB
- I ship out sold items from 4th of January
- I ship from Hungary, EU, so overseas shipping will cost a bit higher.
- I ship with registered priority mail, wich is the quickest and safest option beside EMS. It takes 5-6 workdays in Europe, and 10 workdays overseas to arrive.
- Prices include shipping and paypal fees, except for the dress.
- Priority goes to who posts paypal address first.


1. BTSSB Sax tote bag - SOLD




Never even taken out of the package. It's very cute, would match lilac/lavender coords as well. I think it has an inner pocket and can be closed with either a zip or drawstrings - if you are intrested in, I can open it up for you.
Price: $25 shipped in EU / $30 shipped overseas (PP fees included)



2. BTSSB Alice Chess tote bag - SOLD!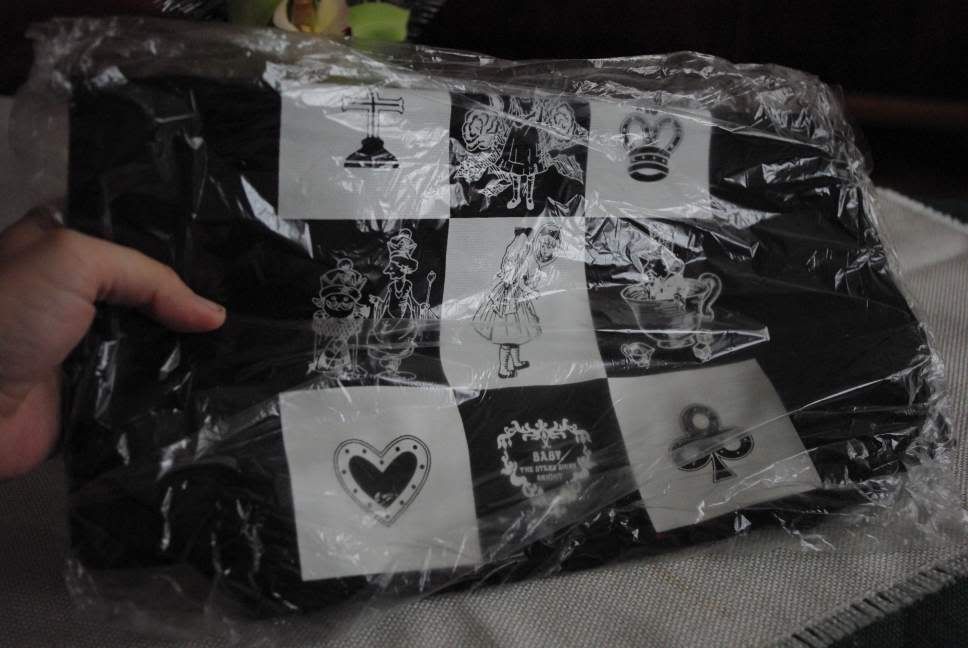 It's a lovely, big and thick material tote bag - I guess it's partially water resist. My friend has the same one and she uses it for carrying her yoga stuff - everything, even the matress is able to fit in, the handles are also thick, you can carry a cow inside! It's lovely white on black Alice pattterned. Never opend.
Price: $30 shipped in EU / $35 shipped overseas (PP fees included)



3. BTSSB Usakumya Ring - SOLD




In original pouch, original tag attached. It's a lovely silver-coloured ring with pink chrystal eyes. I don't know the size, but I guess it fits 90% of the female hands. Never worn.
Price: $40 shipped in EU / $45 shipped overseas (PP fees included)



4. Alice and the Pirates mini crown - SOLD




It's a small, but beautifully detailed mini pirate crown hair comb. Can be worn in hime hair or with a bun, but if you fix it with hair pins it's also very pretty and decorative. For pirate princesses! <3
Detailed photo on my Pupé.
Price: $40 shipped in EU / $45 shipped overseas (PP fees included)



5. BTSSB Princess Crown with rhinestones - PAYMENT PENDING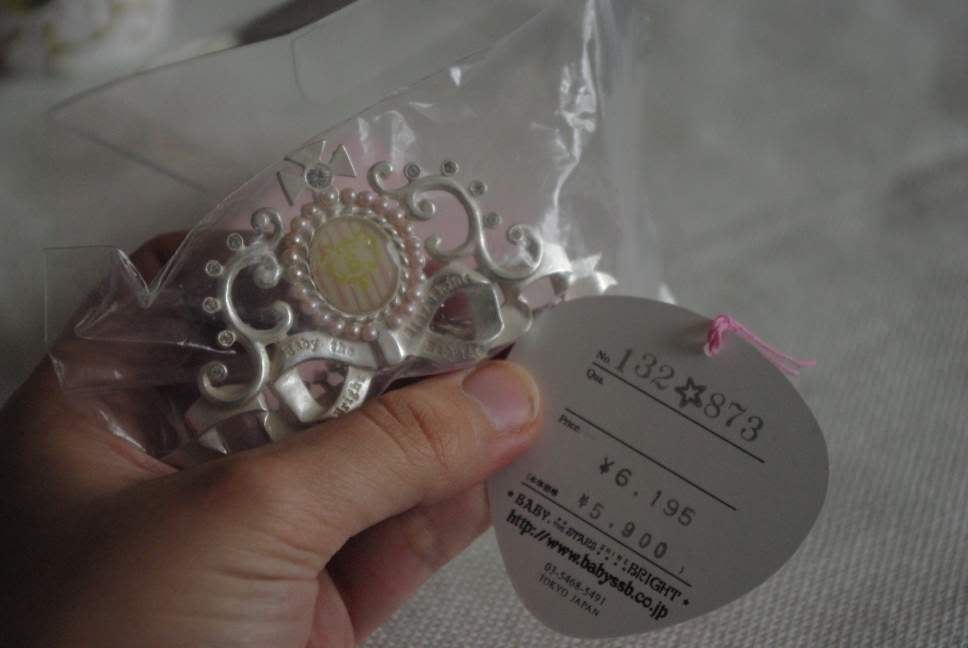 It breaks my heart to sell this, but I probably never have a chance in the future to wear it. Again, it's silver coloured with pink accents, original tag included in original box as well. Never used.
Detailed photo on my Pupé.
Price: $45 shipped in EU / $50 shipped overseas (PP fees included)
6. "The Russian Princess" OP - SOLD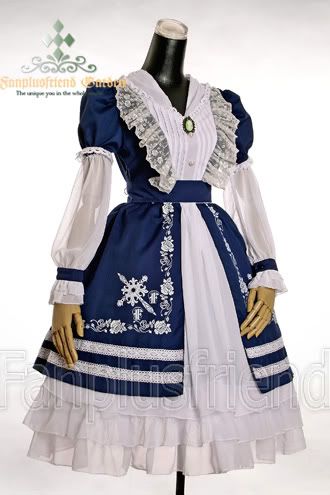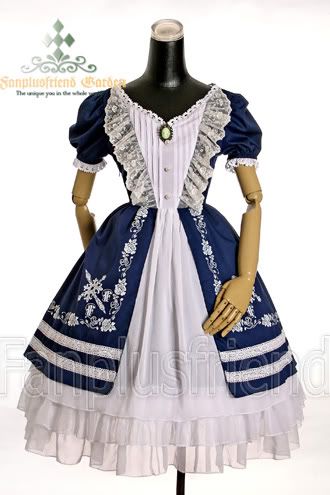 This dress is beautiful, beautiful, beautiful! Navy blue cotton, white cotton front with pintucks, and thick white chiffon underskirt. It's very versatile: has detechable sleeves, two detachable "modesty scarves" for less formal occasions or colder weather to protect the shoulders, and also has a detachable waist tie/belt and comes with a cameo brooch. The sleeves have elastic, and I have thick arms, still had no problem during wearing it. Be careful: the navy blue is a shade darker than the reference pictures!
Proof of ownership / the original design / when worn

Measurments: it's officially size 16 with 100 cm bust / 80 cm waist, but I have 106 cm bust and 83 waist and I could easily pull up the zipper and still had a few centimeters to spare. If you have bigger waist but wear a corset under, it would look magnificent! The V-shaped bodice makes everyone thinner.
Worn only once.

Price: $75 - shipping and paypal costs will depend on the shipping address and final size/weight of the package.



Let me know if you have any questions.