Terms of Sale:
I have +2 feedback on the DBS
First person who can pay full amount gets the item (no Holds)
I am not interested in trades at this time
All offers must be within reason
I would prefer US buyers but that could change based on how many people want to buy
Paypal only please
Please leave feedback on my DBS page: www.loligothdbs.com/kawaii_koneko18/

BTSSB Pink Short Sleeve Cardigan:

Price: $153 (including shipping)

flat measurements:
Shoulder width: 13''
Length: 17''
Bust: 12''
Sleeve Length: 8" (including lace trim)
Hood Length: 12"

I bought this back in the summer at the SF store. It's very cute but it does not fit me correctly. It's made of jersey fabric and has some stretch but it would probably be best suited for more petite bodies. Only worn twice

Proof of ownership:



worn: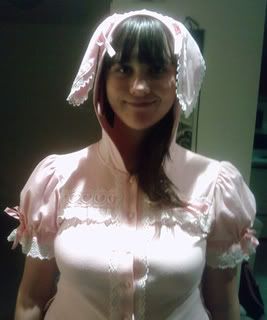 Happy Holdidays!