New red & white cutsew & headdress from Angelic Pretty.
I love it and hate to sell it but it's far too big & red just doesn't suit me ;_;
the sleeves and bow are detachable, and the headdress is wired so you can adjust the shape.
cutsew worn for a very brief amount of time, headdress unworn.
official measurements:
length:49cm approx
bust:83cm approx
waist:74cm approx
(detachable)sleeve length: 46.5cm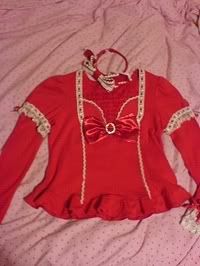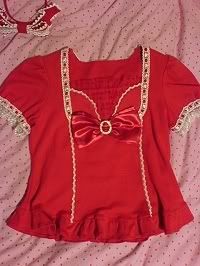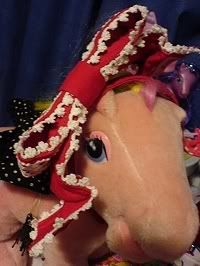 note: i'd prefer to sell them together!
price: £62 including worldwide shipping.