I prefer PERSONAL paypal but be aware that there is no consumer protection on personal payments (you cannot file for a dispute). If you are concerned about this, please feel free to select a normal form of payment, but please include fees. You may calculate fees using this calculator.

http://www.rolbe.com/paypal.htm

I ship priority in the US, and 1st class international unless requested otherwise. For sales more than 50.00 i require tracking.

ALSO... http://www.loligothdbs.com/miscy/ (20+ and 1 neutral)

i will consider trades for quality dark coloured items only.


Couture Black Rococo Jacket:




Bust: 36"
(waist is free)
Sleeve length to the end of sleeve, not including trim: 22"

PRICE: 125.00 + s&h (or best offer)

Hand made for myself last year. I've worn it, but not lately, which makes me think it should find a new home. It's been dry cleaned since. The bodice is lined with twill and it is made out of Moire taffeta. The back of the jacket can be pulled up using the little ribbon loops under the 'skirt' that loop over the buttons in the back, making it look all bustled. I may be convinced to sell the corset shown with it if anyone is interested.

Bodyline Black cherries dress: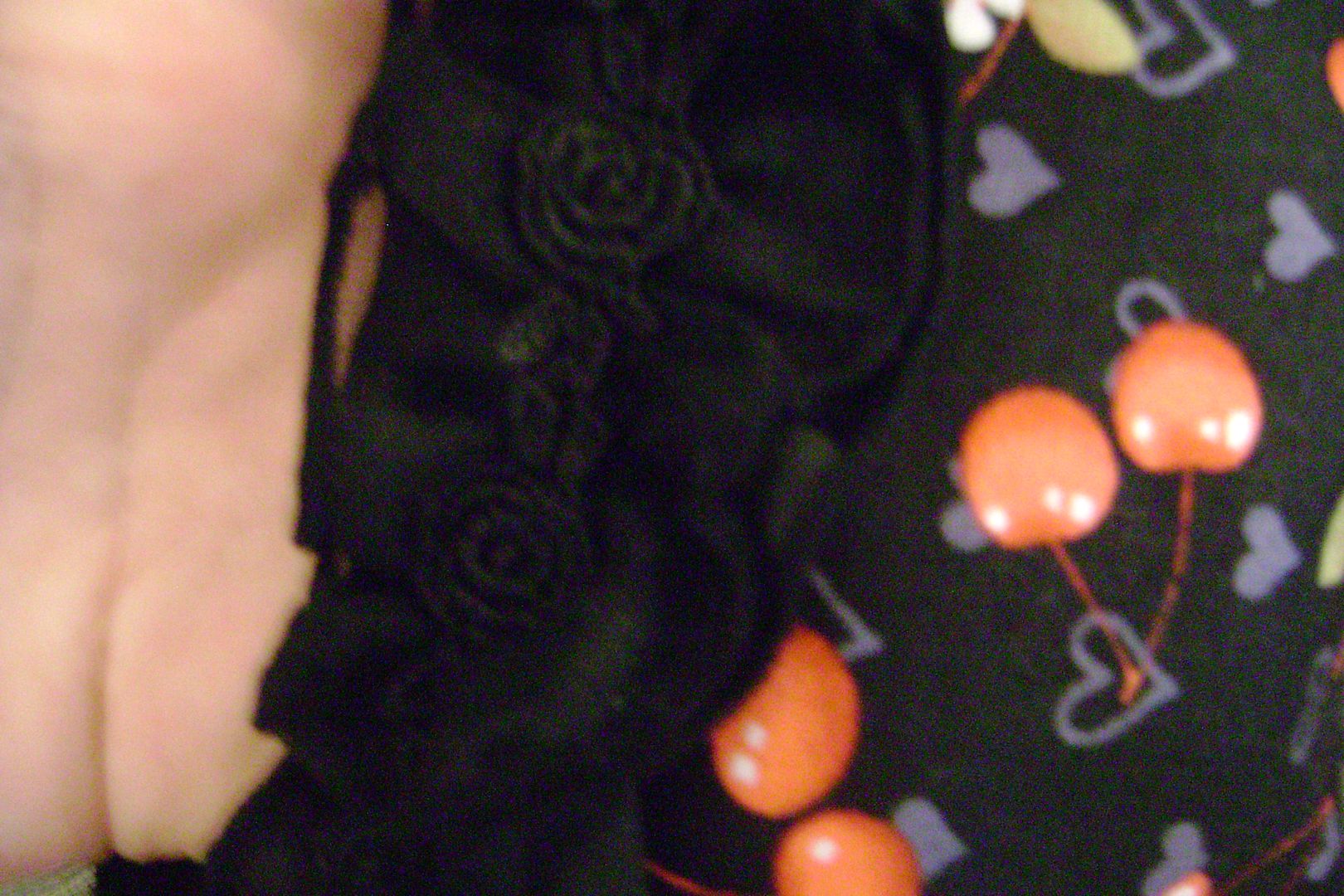 (ignore the weird bulge... my petti was bunched up on that side and no one wanted to tell me -_-;;)

measurements taken from their site... i can take actual ones if someone is really interested
Length 90-94cm
Bust 86-96cm
Waist 68-78cm

I will say that i am a 36" bust and a 30" waist and it fits comfortably. I wouldn't recommend it for an uber tall girl (such as myself at 5' 9") There is plenty of room for it to corset down.

PRICE: 40.00 + s&h (or best offer) weighs 14 oz

I got this because i LOVE black x sweet items but this is too short waisted for me. It has elastic in the straps but it still rides up. Not really my thing. Worn once.

Fall roses JSK




Price: 50.00 + S&H

A wonderfully coloured dress with fall in mind. It has a half elastic waist and is a pull over. Has ribbon tie shoulder straps.

Sizing:

US dress size 6
Waist Min: 28
Waist Max: 34 (must fit over bust to be put on.. max pull over bust is 37")
Bust:36-38
Length from waist to hem 27"

Please feel free to ask questions!

Thank you for looking!