I want to sell my black Magic Whip OP from AP, please have a look, if you are interested:


- PayPal only, if you live outside of Germany
- it's in perfect condition but worn a few times (original tag included)
- it has shirring in the back, so it can fit larger sizes as well.


220€
(incl. shipping in Germany)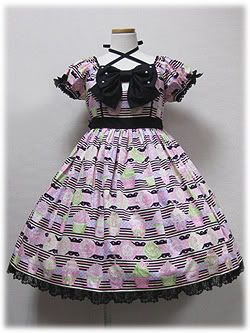 Shipping inside Europe: +10€
Shipping worldwide: +15€

I have pictures to proof my ownership (if needed, ask please). :)

I also might be interested in trading with a Baby/Ap/IW dress in sweet style.

Thank you for looking!