Not completely confident on the measurements,Meta just took this down from their website and I wouldve gotten exact measurements from there but my guestimate is:
Waist 26-29 inches there is shirring in the back so im sure the bust can be 30-36 inches or more, once again I'm not positive but if youre familiar with meta's clothing and their measurements hopefully that gives a good idea
The length is about 34 inches and great for taller lolitas too.

As far as trade goes just show me what ya got. I'm not much of a pink wearing person but would like the jsk version of this dress if anyone is interested in trading for the op.



I wore this dress twice. Once to a convention and the other was for this photoshoot both times i wore it for maybe an hour or two.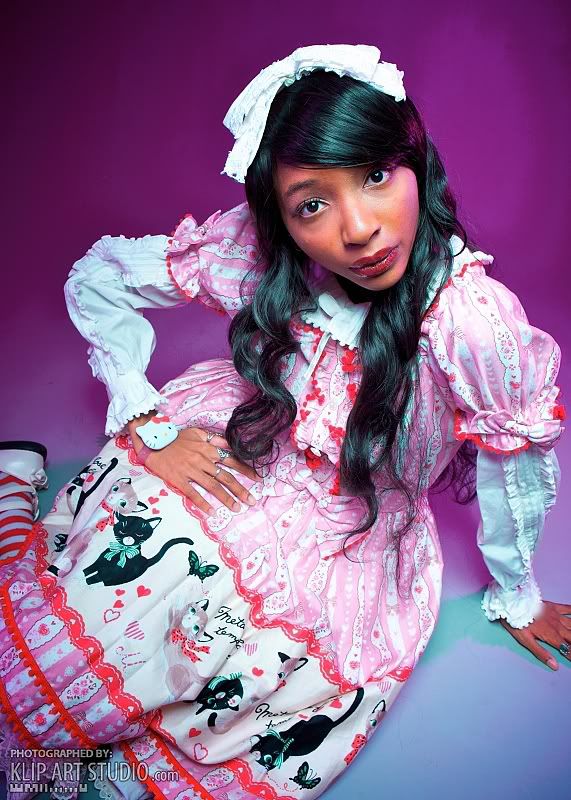 If interested in buying I can sell for $90.00
I accept paypal and
shipping price will depend on your area.
Thank you for looking!