Metamorphose Red Cardigan Cutsew
Brand new with original tag. This cutsew fits larger than the Angelic Pretty ones I've had in the past and is a brigher red than the red wine color. It can be worn open (over another top) as a cardigan or closed as a normal cutsew.

Price: $100 USD - SOLD

Shipping: $5.25 USD Priority Mail + Delivery Confirmation

Measurements:
Length: approx. 19.25 inches
Bust: approx. 17 inches across
Waist: approx. 15.5 inches across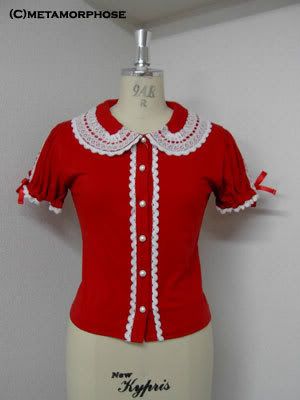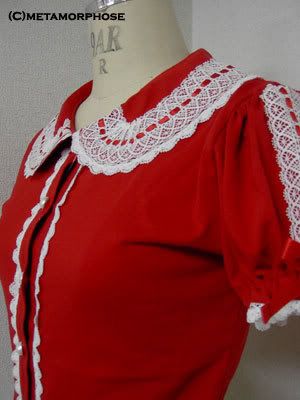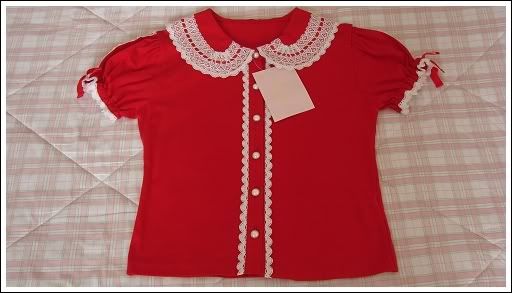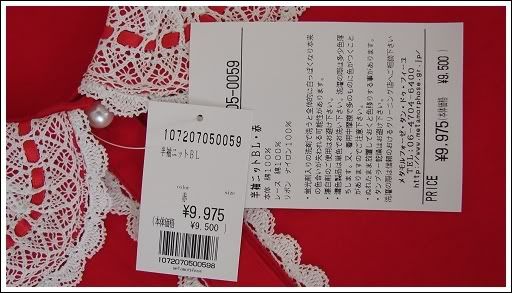 Innocent World 'Gift Rabbit' Ring - Antique Gold
Brand new with original velveteen storage bag and tag attached. Celga sent the wrong size. T_T;;

Note: The 'speckled' color of the antique gold is characteristic of this item (as well as some of IW's other jewelry) to give it an 'aged' look. This item is indeed brand new and unused.

This is a size 13 Japanese -- of which I don't know the American size equivalent.

Price: $50.00 USD

Shipping: $3.50 USD 1st Class Mail + Delivery Confirmation OR
$5.25 USD Priority Mail + Delivery Confirmation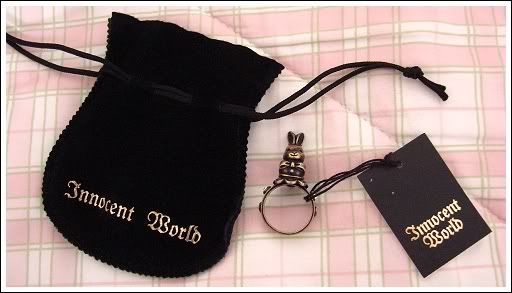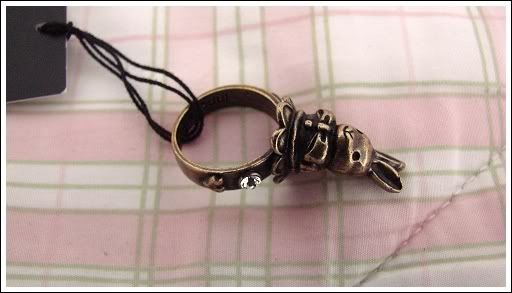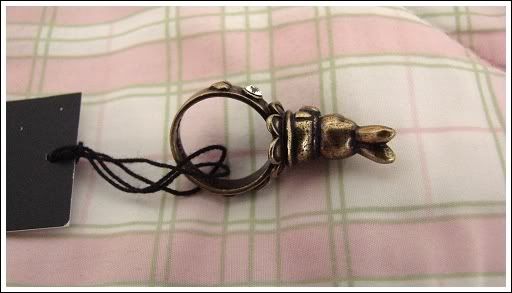 Baby, the Stars Shine Bright Lonely Poodle Purse - Cream
At this point, I simply want to sell this little puppy since I never intend on using it ever! All offers considered!

Brand new, unused with original tag purchased from BABY. The poodle's tears are made of rhinestones and it bears the "BABY" embroidery on its foot. Note the size comparizon against the Bunny Teddy Backpack.

URL: http://www.babyssb.co.jp/shopping/shoes/129811.html

Price: Original price was 10290 yen + EMS Shipping, but make an offer! SOLD

Shipping: $6 USD Priority + Delivery Confirmation within the U.S.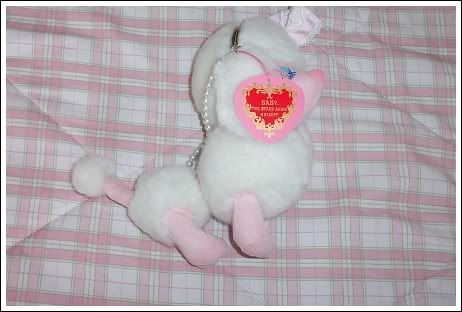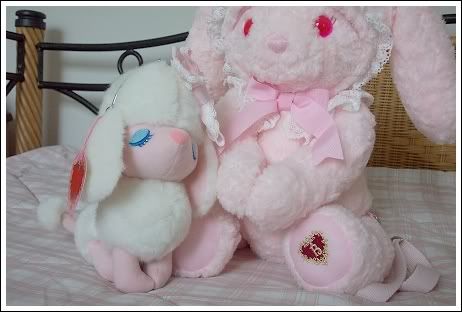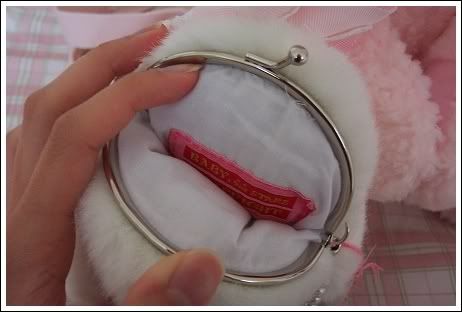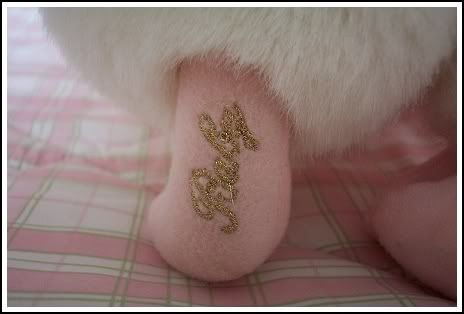 ------------------------

Payment Types: Paypal (preferred), Money Order/Cashier's Check
Credit card Paypal methods are responsible for 4% 'handling' fees.

International Buyers: Buyers from other countries than the U.S. are also welcome but I will only ship via Priority Mail International. Thanks!

------------------------

Also Available From Last Week...

1. *New* Angelic Pretty Black x White Peterpan Blouse
2. *New* Angelic Pretty Kinari x Pink Tote Bag
http://community.livejournal.com/egl_comm_sales/881260.html

1. *New* Metamorphose Grey 'Ice Cream' Cutsew
2. *New* Angelic Pretty Red Gingham Check Candy Haircombs
3. *New* Angelic Pretty 'Berry Princess' Skirt & Headdress Set - Pink
4. *New* Victorian Maiden: Beth Tiered Ribbon Skirt - Red
http://community.livejournal.com/egl_comm_sales/611989.html