Am posting my gazillionth WTB here, because I previously bid on some Innocent World beautiful JSK and just missed it by 500yen. -_-; Anyway, onto the details! I am primarily looking for either one of these JSKs: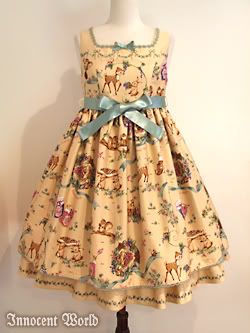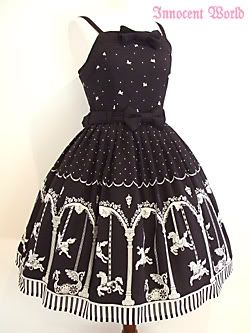 1. Forest Harvest Festival JSK (or whatever it's called) - Would prefer it in chocolate, and perhaps beige. NO PINK PLEASE!
2. Merry-Go-Round JSK - Any colour's fine, although I've only seen it in black, bordeaux and brown.

Please show me any other printed JSKs from Innocent World you may have if you don't have either one of the two above! My only requirements are that no OPs, only JSKs, they must have prints (prefer border prints, NO FLORALS PLEASE), and they should fit a 27in waist/32-34in bust.

I am also still looking for a kinari/antique white/beige blouse from IW, detachable sleeves or long sleeved please! Would like something with moderate amounts of lace.

Again, I have feedback on the DBS under username dashiellxlerato.