I take Paypal.
Shipping within the US is $7, more to other places.

Skirt is $40.

Skirt Front: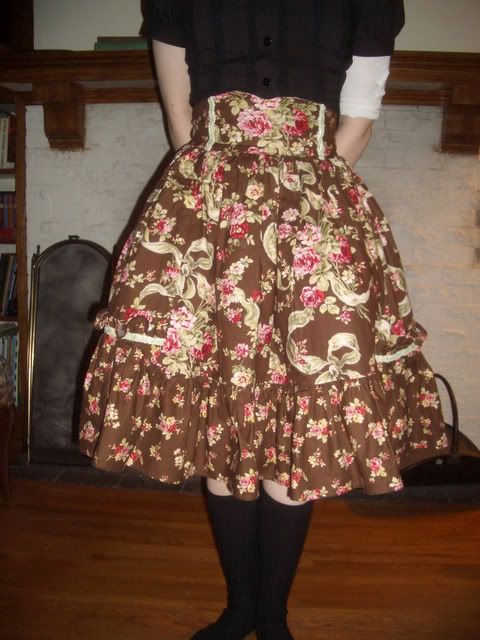 It's tea-length, so it hits below my knees. (for reference, I'm 5'6".)
Made for a waist 25-26 in., but it laces above an invisible zipper so you can push that a bit.

Waist Detail:


You can see the fuzzy softness of the trim, and a clearer view of the waistband shape.

Skirt Back:


It's laced in the back with some black ribbon to match my shirt, but it comes with a green ribbon to match the trim. (I can give you the black one as well if you really want it...)

Skirt Side:


More trim; a clearer view of the ruffles.