Shipping: Within Europe: £2
To the US: £2
If you live elsewhere, please PM me and I will find out the cost to you.

I will visit the post-office tomorrow and try and get the shipping price down, so please note that this is just an early estimate.

I don't have any feedback yet, as this is my first sale. Sorry.

PayPal prefered

I am now selling Jewelry made by me, all in clay, some handpainted, some laquered.
Please note that what is being sold is pendants and rings, not complete necklaces (no chains or pearls), however, if you are interested in the pearls seen in the pictures, PM me and I'll tell a price for the length requested and fasten the pendant. I can also make them into phone-charms.

This necklace is for sale, it's upcycled vintage pearls, and an antique-coloured chain. It's 67cm all around, if you want it shorter I can add the lock seen in the picture. If requested, I can add any pendan you buy onto the necklace for you.


£10

Gingerbread-ring, 2½cm x 2cm. Adjustable. £5



Swiss-roll pendant, 2cm x 3cm, £5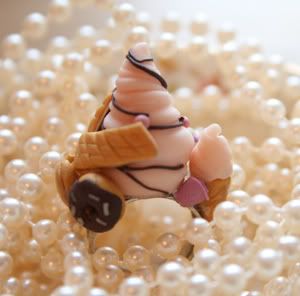 Whip cream ring, decorated with a rose, an icecream, a donut, a fortune-cooke, 2 wafers and a candy cane.
~2½cm x 2½cm. Adjustable £8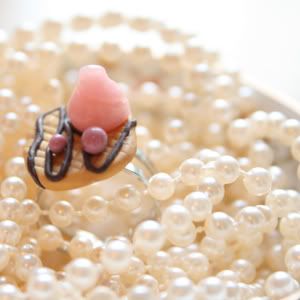 waffle-ring, ~1.75cm x 1.75cm £3



Semla(swedish pastry)-pendant 1½cm x 1½cm, £3



cinnamon roll pendant, ~1.75cm x 1.75cm, £3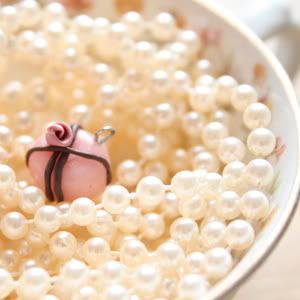 pink rose-truffle pendant, 1cm x 1cm, £3



donut pendant, ~2cm x 2cm, £3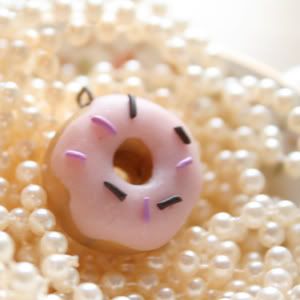 donut pendant, 2½cm x 2½cm, £4



Chocolate truffle with wafer and chocolate-stick 1cm x 1cm, £3



Hot Chocolate with a marshmallow and cream 2.75cm x 2.75cm, £5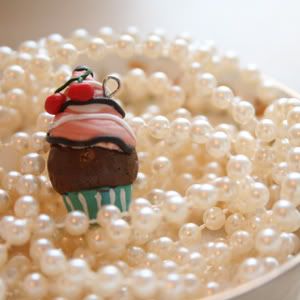 Cupcake-pendant - 1cm x 3cm, £5



cake pendant, 1.5cm x 2.5cm

£5



ribbon-ring, 3cm x 2cm, £4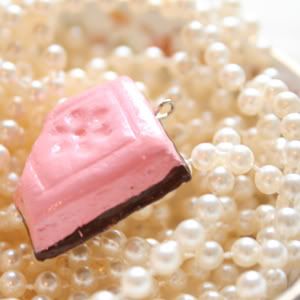 choklad-bite oendant, 2.5cm x 2.5cm, £3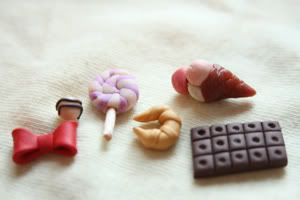 I also sell deco items, the smallest (the praline) is about 4mm in diameter, while the biggest (chocolatebar) js 1cm x 2cm, All these can also be made to order in different colours, or just bought as is.
Lollipop: £1, Croissant: £1, Ribbon: £1, Chocolatecake: £1, Icecream: £1.5, Truffle: £1
As a package: £5