Hey everyone~

I'd love to get myself the Baby the Stars shine bright Snow Dot Onepiece for Christmas.
Edit: Thanks to
kaisora I have stock images! :D Sorry I used your picture,
dohreimee .
It's the one that has been in BABY's lucky packs: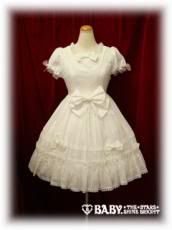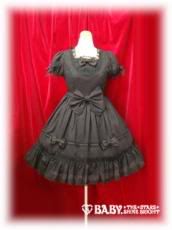 If you are willig to part with yours, I'd be happy to buy it.
Actually I'm open to offers of any dress that is similiar to this one, like the Dessert OP by BABY, for example.

I think it came in yellow, cherry pink and mint, but I'd love to buy a black one, too, if there was one, I really don't remember...

Thank you for looking! :)

EDIT: I'm looking for a shopping Service for BABY in SF to buy the dress for me!