Heyhey!
No money for christmas presents means.... closet cleaning!
I really really love my Glitter Trump onepiece but I only wore it 2 or 3 times and I guess someone else will have more fun with it. Its in perfect condition and has been stored in a loving smoke free home.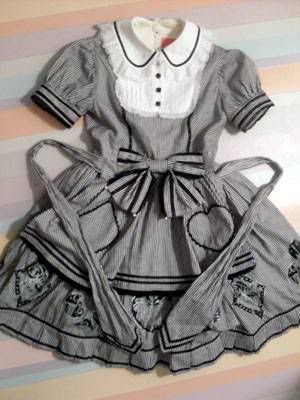 The Apron is removable and can be used seperately~ the print is super glittery and it even has pockets, how nice. XD
Also, I'll include this hairbow for free:

Its from another Angelic Pretty collection (but I'm not sure which one >< sorry) but fits perfectly... I allways wore it with that dress and nobody noticed.
However, it seems to be sewn on in a weird angle so I allways needed some time to arrange it with my hair correctly.... or maybe I'm just stupid. However, its free.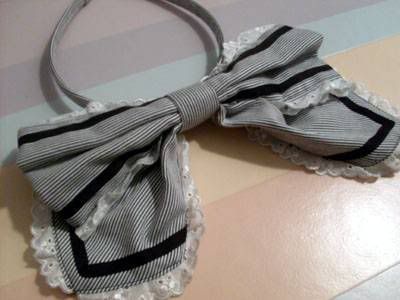 worn: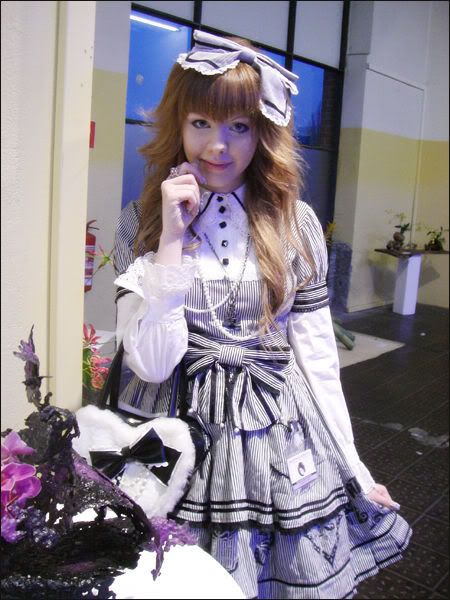 Price including shipping to europe:

130 euro

If you need any measurements, detailed pictures or the shipping to anywhere else on the planet: ask!!

..

thanks for looking <33
merry, merry christmas everyone!