Hi !
I would like to trade my "A la mode" skirt. My wish would be to trade with the same collection but in other color (white x black or red x black)
This is my skirt in excellent condition :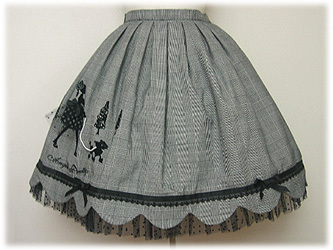 And my ownerproof :



The real color is really more pink than the stock picture !

If you are not interested by this skirt but you want to trade, i can trade my cherry berry bunny set (skirt + bow) in red, and my cherry ribbon jsk (+ matching mini sailor hat).

or



I prefer to trade with the same collection, but i also interested by similar series of AP, like osanpo candy chan, AP bow applique.
But i'm also looking for skirt series with horses (of all brands). AND i'm looking for some special skirts (without horse XD).
Some pics for exemple : (these colors are not necessarily ones i want...)