Hi Everyone! Welcome to Vitae Clothings first ever exclusive pre-sale!
The official release date for these skirts is not until March 2010- but for four very swift customers you have to opportunity to buy one sooner.

Here's a quick run down before some example pictures- I am a small business and I get my custom fabric made at Spoonflower dot com, so it can take up to 20 days for me to receive the fabric from them, as I live in Australia. YES this means a slightly extended wait, however thats a pretty good reason why! They also have a reputation for quality fabric that doesn't run when you machine wash it.

As far as my feedback goes, I have some Here on LJ, on Ebay, and on Etsy; although I have much less here on LJ there are some users who will vouch for the quality and promptness of my work I'm sure.
Ebay: http://feedback.ebay.com/ws/eBayISAPI.dll?ViewFeedback2&userid=vitaeshop&ftab=AllFeedback
Etsy: http://www.etsy.com/feedback_public.php?user_id=6889874
Loligoth DBS: http://www.loligothdbs.com/aetasvitae/ <-- just waiting on a few people to leave their feedback! Won't be long <3

So here is the example layout of the skirt:



(This skirt was only two-of-a-kind. Seamstressy here on LJ bought one! She's too lovely.)

This is the format that these skirts are being sold in, however they will be available in the below print patterns: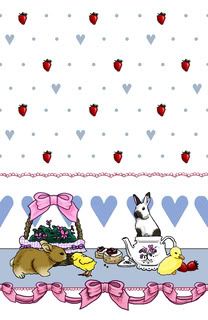 The Black version comes with a black bustle; the others all come with a white bustle. The lace will be knitted; as pictured, but may differ in style.
This skirt is available in ANY waist sizing you choose, and comes with matching headbow and a lucky-pack-style surprise gift. (For being the first four to order!)
The length is 22in/56cm, but can be adjusted for taller/shorter. You will need to specify what size/waist measurement/length you want when you order!

There are only FOUR slots available for preorder; so the first four to leave their email and deposit will be IT! Expected post out will be mid to late January; depending on when supplies arrive; but you'll be kept up to date with regular information emails. This fabric is not available anywhere else in the world; it is a Vitae Exclusive!

COST:
Deposit: $45USD
On Completion Payment: $55USD + post to your area ($5.60 in AUS, $15.30 to USA, please ask for other countries - anyone wishing to check my post prices may do so at auspost.com.au)
So in Total- $100USD + your postal cost, however only the deposit is required now.
Garments are packed in tissue paper and plastic.

Some terms, conditions and information you may need to know:
*The deposit is non-refundable, as this is what I will use to purchase fabrics and zippers and buttons and bits. If you change your mind keep in touch with me! There may be someone else who wants to take over your sale, and I want to make sure you feel as happy as possible!

*Insurance for post is available for a slightly larger cost; please ask for a quote if you want this service, and I'll get back to you with an exact amount for your area code.

*I accept Payment via Paypal Only! If this is a really big problem, please contact me to work out if there is another way I can accommodate you.

*Items are produced in a smoke free but PET FRIENDLY environment. I go through a stringent checking process; but cannot guarantee you won't get a wayward cat hair! If you are allergic please let me know so I can take some extra precautionary measures.

*I do not accept responsibility if your item is lost in the mail if you have not opted for post insurance.

Thankyou for looking, I look forward to providing you with quality Lolita garments!