Terms of Sale:
All Items will be shipped the day of payment unless payment is made after the post office is closed.
Shipping is not included. Please leave your zip code or country so that Shipping can be calculated.
Paypal and Western Union Money Orders are accepted.
The item will go to whoever is able to pay first, sorry.
No Trades but open to all reasonable offers.
My feedback is available on the lolita dbs.
Thanks.

Angelic Pretty Swan Lake jsk- The print is by Kira Imai and is very detailed. It has a built in pannier. The is no shirring. More pictures can be taken upon request. Also, sorry for the bad pictures its quite dark in my apartment. It isin Like new condtion, any spots or discoloration are from my camera. $300
Measurements:
Bust Maximum 36 inches
Waist Maximum 28 inhes. Measurements can be smaller due to waist ties and corset lacing on the front of the dress.

Stock image of the OP and print detail:


My picture:




Angelic Pretty Berry print jsk- It is an older print and I have not seen it on the sales community before. It has a built in pannier for a bit of poof and cherry paterned lace. It is partially shirred in the back, but does not have waist ties. More pictures can be taken upon request. $165
Measurements:
Bust: Minimum 32 inches maximum 38 inches
Waist:Minumum 28 inches, maximum 32.5 iches.
Length: 31 inches when straps are not stretched and 35 when stretched
It can go a bit smaller since it laces up in the back. The max measurements would be possible if you remove the corset lacing in the back. There is also shirring on the shoulder straps.



Pink BTSSB JSK- This jsk is really pretty but it is just not to my taste enough to justify keeping it. It is made out of a thick sturdy cotton fabric that would work well for both summer and winter. All of the lace on this piece is soft and the dress is in new without tags condition. It is partially shirred in the back with corset lacing over the shirring the waist tie buttons are little pink flowers. There are many beautify details on this dress. $140
Measurements:
Bust: Minimum 32 inches, maximum 38 inches
Waist: Minimum 26 inches, maximum 30 inches
Length: 36 inches



Metamorphose Special Set JSK- In like new condition comes with the waist ties and detatchable bow. It is shirred in the back so it can fit many sizes. $120
Measurements:
Bust Minimum 26 inches maximum- 42 inches
High Waist minimum 26 inches maximum- 36 inches




Metamorphose white Alice bow- In like new condition. $25



Putumayo/Spica Mini Top Hat- I have had this for over 5 years and have not worn it once since I do not have anything that matches with it. It is in New with out tags condition. $35.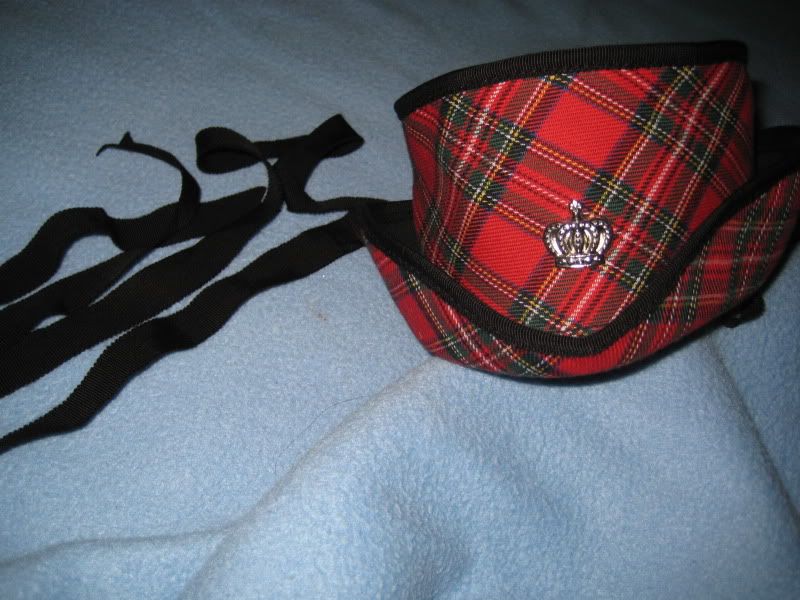 4. Innocent World Headdress- This came as part of a set I purchased on auction and It is not my taste. It is New With out Tags and never worn. $20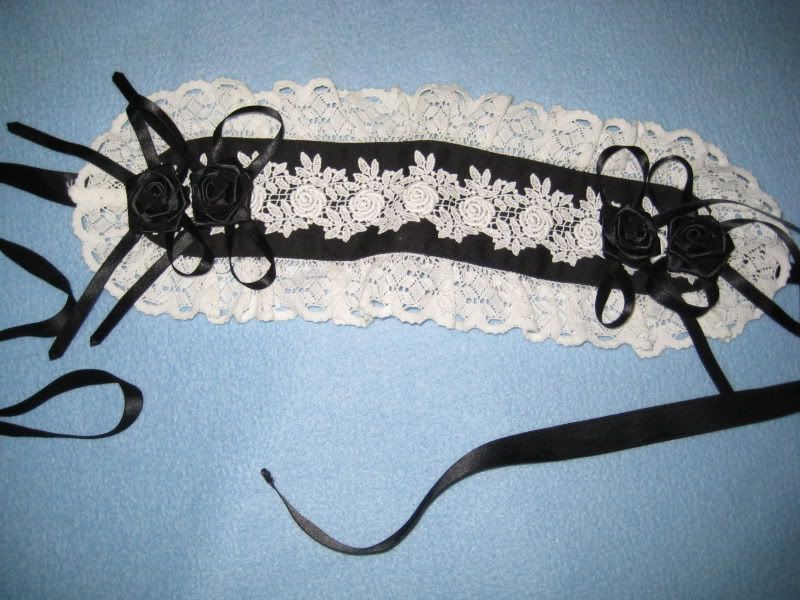 Detail images:
http://i2.photobucket.com/albums/y18/OnlyForOphelia/sales/Picture003.jpg
http://i2.photobucket.com/albums/y18/OnlyForOphelia/sales/Picture004.jpg