DS: (Please Read)

* I ship from Ireland via Priority Airmail. Insurance and tracking number will be extra and available at request.
* I ship worldwide.
* I take paypal.
* Prices are in US dollar and do not include shipping.
* No holds. Whoever can pay first will get priority.
* I have positive feedback on loligoth.dbs and also in my journal.
* All sales are final.
* Items all come from a smoke free home and I don't own any pet.
* Prices are negotiable but the item will go to whoever is willing to pay full price.
* I do trade.






Front, Worn
Pink heart earmuffs. Brand new! Very cute and fluffy with pompom ties! - $22



Dark brown curly extensions(synthetic). New in package! About 14" long. - $20/each.



Angelic Pretty Imai Kira red cutsew - SOLD



Stock photo
Angelic Pretty sailor skirt - $100
Description: very good condition, has 2 front pockets and cute flower lace.
Measurements: waist = 64cm , length = 51cm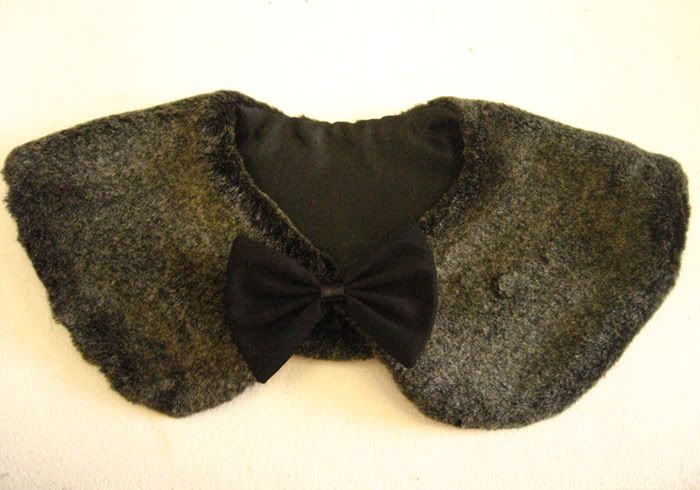 Handmade faux fur collar with non removable bow, brand new - $28



Black x white cutsew, size S, NWOT - $10



Gold x black dotted tulle lace head bow, NEW - $4



Red x black dotted tulle lace head bow, NEW - $4



Black x black lace & ribbon with tiny silver ribbons. Brand new. $15/pair.
I have 2 pairs available.



Close-up of the fabric
Rose pattern skirt with attached belt, size 12UK - $12
Measurements: waist = 78~79cm, length = 48cm
Condition: NWOT



T-strap black shoes, worn once, size 5UK(7US) - $15



Back
Black steel boned corset with flocked velvet skulls and ruffles on the front, size S, min waist = 26" - $80
Bust = 84cm
Waist = 66cm
Hips = 82cm



Full skirt
Black EGA skirt, elastic waist band - $12
Waist = 68cm ~ 100cm.