I have positive feedback on loligothdbs
Payment: Paypal only
Shipping is included within the US, please inquire about everywhere else.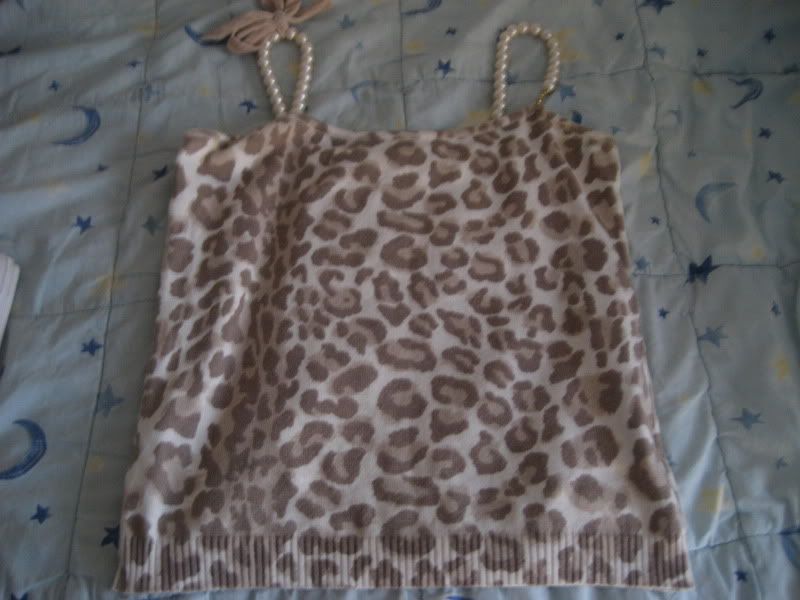 adjustable strapclosure tag
Jesus Diamante Leopard Print Knit Top
I love how the straps are pearl strands but I just don't think I'll ever wear it. I only tried it on once for a brief moment, I'm not sure how much it was worn by the person before me but there are no imperfections that I could find. The straps are adjustable and detachable.
length- 14"
bust- 15"flat
I wasn't quite sure how to measure this, and JD doesn't list measurements. I'm 34" 27" and since its a knit it has some stretch.


SOLD






Alice and the Pirates Skirt
chain print closeup mermaid in the print!
In my photo the cute chains on the skirt can't really be seen ): The colors are a lot brighter but the light was washing it out. I took a ton of detail shots please take a look for a better idea. The back of the skirt is the same as the front but with the chains.Never worn by me, not sure about previous owner, I can't find any flaws.
The over skirt is attached with buttons. The underskirt is elastic but the over skirt can not stretch over 27"
$145 shipped in the US




Trade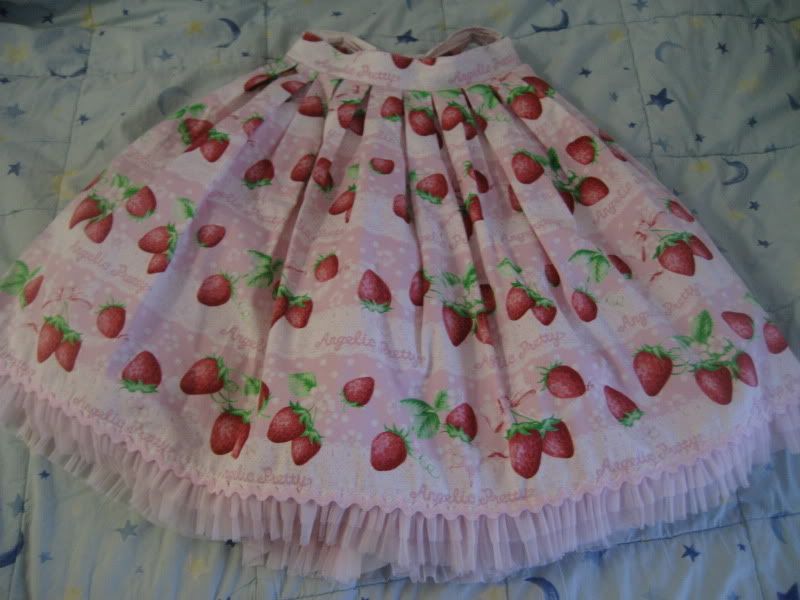 I bought this AP skirt which I love but its just way too much pink for me so I want to try and trade it for one of the other color ways.
Preferably mint.
Its in perfect condition, I don't think it was worn ever (except when I tried it on) I can provide more photos if anyone is interested.
Trade Only

I also still have a Angelic Pretty Bunny Pockets Replica for sale here

Questions etc please ask
Thanks for looking!