- All prices are in USD.
- Prices are inclusive of fees but not shipping. I ship via express within Australia and airmail internationally (larger packages such as JSKs will be registered) unless asked to do otherwise, although I will not ship by SAL under any circumstances. Please let me know where you are located for a quote for shipping!
- PayPal or bank transfer is fine within Australia, I prefer PayPal, though.
- All measurements are amateur.
- All items are cleaned before being sent out.
- Feel free to make offers if you think prices are too high. If there are multiple people interested in one item, it will go to the highest offer.
- I will only do holds if there is not a lot of interest in an item, and with a 20% non-refundable deposit.

To convert from cm to inches, there is a calculator here.

I may consider trades, although I'm much more inclined to trade within Australia, and only to people who have a considerable amount of positive feedback. Things from Alice and the Pirates (particularly Vampire Requiem: skirt in red or JSK in black, I am happy to do partial trades too), Mary Magdalene, Innocent World are relevant to my interests, but feel free to show me what you've got. I'm not looking for over the top sweet stuff, though, the darker the better.

Pink BtSSB tartan JSK - $145

Bust 89cm (although the elasticated shoulder straps allow it to accommodate a bit higher), waist 77cm. Worn a couple times, in good condition, no damage.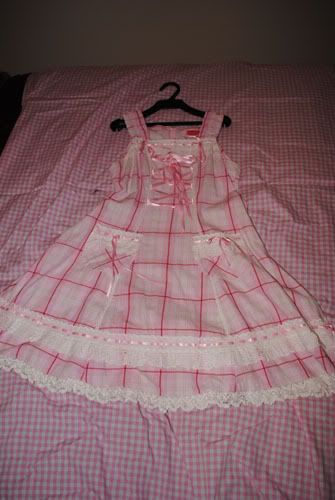 AatP Marine Rose JSK - $140 OR trade for the black version

NWOT. Bust 88cm, waist 72cm, length 85cm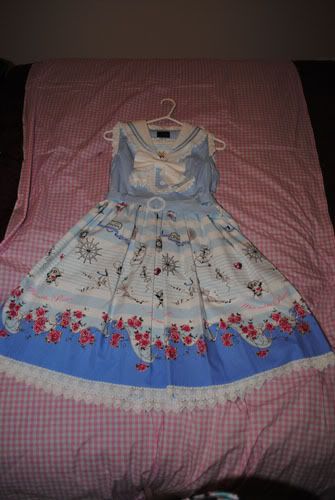 AatP hoodie - On hold

Tried on once, never worn out. I do love this, although it's just not my style. Bust 82-106cm, waist 80-100cm, length 48cm.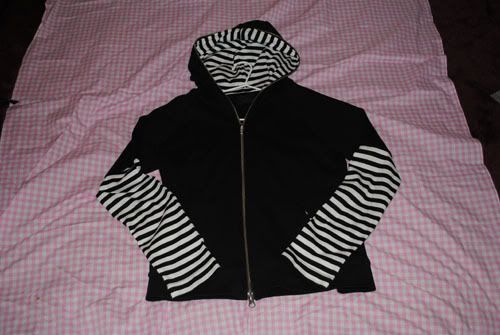 BtSSB white blouse - $75

Bust 94cm, waist 80cm, length 53cm, sleeve length (from shoulder to cuff) 68cm. BNWOT.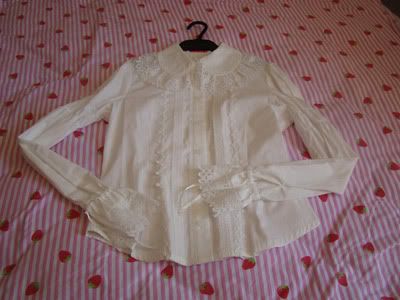 BtSSB pink bunny ear cutsew - $55

Bust 80-96cm, waist 70-90cm, length 44cm. Since this is made from jersey, it will stretch more than the given measurements, but I wouldn't recommend it unless you plan on wearing this under a JSK to avoid gaping. NWOT. Please excuse the exceptionally bad lighting of this photo, an older yet more colour-accurate one is here.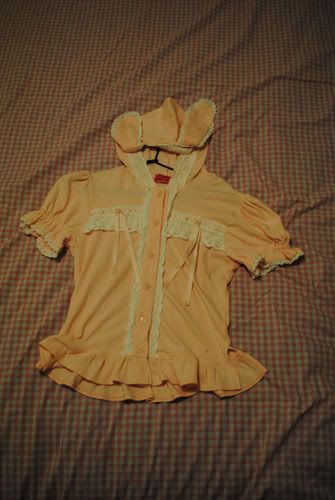 BtSSB black bunny ear cutsew cardigan - $65

Bust 74-102cm, waist 70-96cm. Again, this is jersey and will stretch bigger, but I don't recommend it if you want to avoid gaping.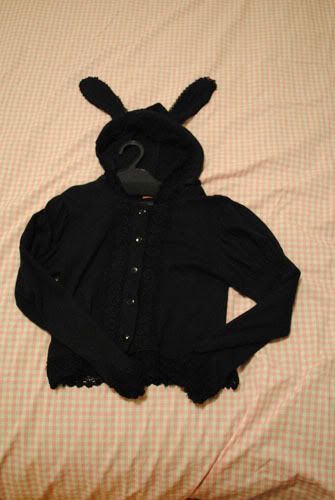 AP sax cutsew - $50

Bust 81cm, waist 71cm. Jersey, so it will stretch to cater to different sizes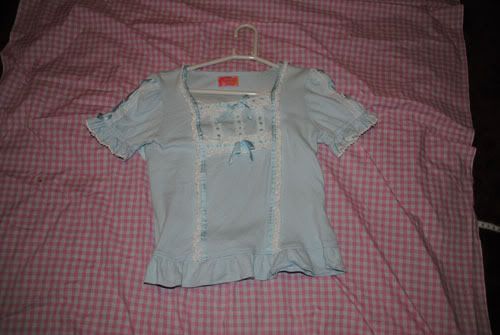 AP strawberry headband - $40

Good condition, was bought from another seller but shows no signs of wear. I've never worn this for more than a few minutes.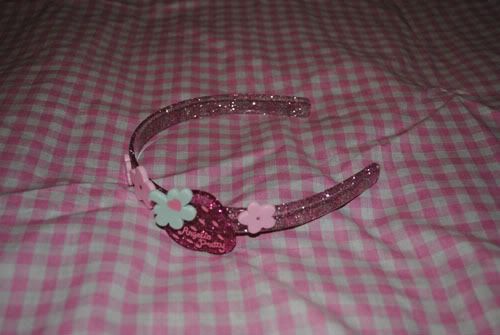 Metamorphose RedxPinkxWhite musical socks - $20

Worn once by previous owner, never by me. Again, these have been sitting in my closet for over two years now, maybe someone else will put them to better use. They are brighter IRL than what the photo shows.




BtSSB White bunny bear bag - Offer!

I'm not sure if I want to sell this, but it's just been sitting in my room for a year now, and I'm really growing out of sweet lolita. I've only taken him out twice, so it's in overall good condition but could do with a little spot cleaning. This is the medium bunny bear, which was a little smaller than the Paris release.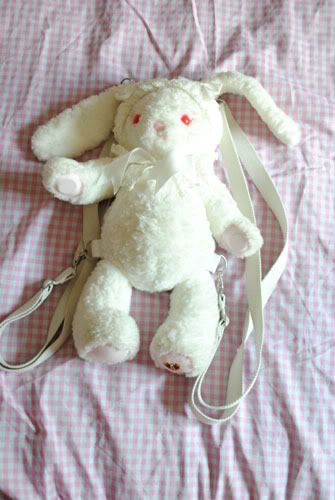 BtSSB white bunny earmuffs - Offer!

Again, I'm not sure if I want to sell these (that, and I'm not sure how much these sell for now), but I've never worn them. They are in new condition, the fur is lovely. Also, it's Summer in Australia, so they will be totally useless to me for quite some time if I kept them.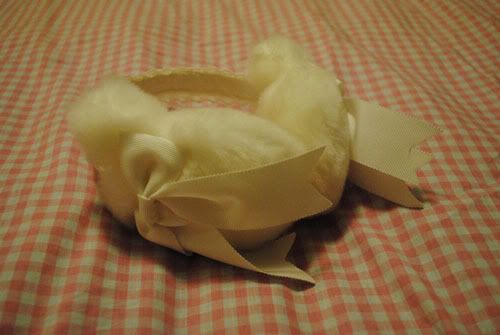 If you have any questions, feel free to ask. I will make another post in a week or so with some Fruits Parlor items.