I am looking for a sugary carnival op or jsk (jsk preferred) in this order of preference - black, lavender or blue. I currently have a white memorial cake op available for trade as shown below, (the red Angelic Pretty bottle has unfortunately been sold to a friend of mine recently :) ) but the ribbons are intact and there is a big white bow for the front which can be attached. There is a choice of pink or blue ribbons for the dress :)

Optionally, I am waiting for a mint Dreamy Dollhouse skirt from my shopping service, and a lavender jsk +headbow set, but they have not arrived yet (still in shipping). I would offer either for a possible trade if someone has sugary carnival as well, as I managed to obtain the ops I wanted in Black Alice (a local egl distributor) by coincidence instead, and can't cancel my shopping service order. However, I have the white memorial cake in my possession currently :) It is a lovely dress and my friend always says it reminds her of an elegant sweet wedding cake dress~! hee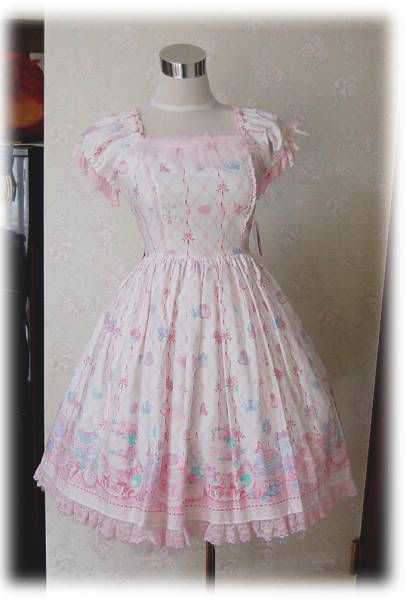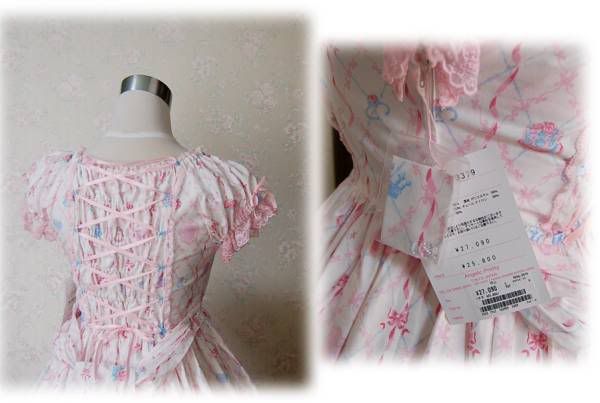 Below is not my picture, but a coordinate example from Angelic Pretty: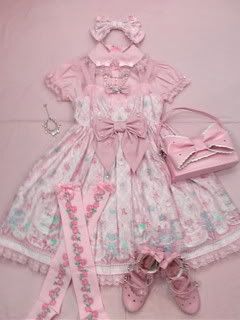 The white memorial cake is a very popular dress, and white is the rarest colour amongst the memorial cake release and currently goes for about 40000 yen in Yjap and mbok.

I have perfect feedback +25 at Loligothdbs.com, and have traded a few times on the community with much success. :) I would prefer that the person I trade with has good feedback as well, and anyone local would have highest priority if we trade and exchange in a meetup :) Otherwise, I will ship and trade only by registered post with tracking.