♥ I'm in need of some xmas money for my boyfriends present so I'm trying to sell these as fast as possible! Please read through all information below the pictures. Thanks! :D ♥

Up for sale I have a pair of white rocking horse shoes from the brand Double Decker. They are a size 24.5 Japanese which translates to about a size 7-7.5 US. I wear a 7.5 usually and they are a tad snug, so it's recommended for size 7 foot unless you have narrow feet. They are in the 'corset top' style which isn't even on the site anymore and real wood soles. I bought them at full price and would like to get $65 for them and $15 for shipping (this includes insurance!) since they are brand new. I only wore them one time around the house to see how they fit. There are two small pen marks on the wood part, which came on it when I bought them and is barely visible. Could possibly be scrubbed off, I haven't tried because I don't want to ruin them, but maybe someone else can identify and remove them. :3

Note: IF YOU ARE INTERESTED AND ARE NOT LIVING IN THE US, SHIPPING WILL BE A MORE THAN THE $15 LISTED ABOVE. PLEASE STATE IN YOUR POST WHERE YOU ARE FROM AND I WILL CALCULATE A NEW TOTAL FOR YOU!




Front view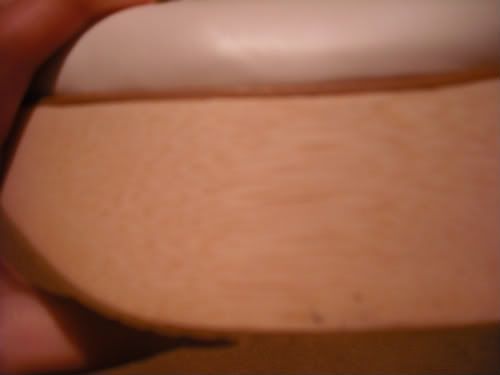 Pen marks, barely noticeable at all. Sorry it's so blurry!



Extra shot





♥ Insurance is included. This insures us both peace of mind.
♥ I am not responsible for lost items once they leave my hands! That is why insurance is included.
♥ I can only accept Paypal. Non CC is preferred. Please state which in your post please :)!
♥ First come first serve basis, I can hold for up to 2 days, but if someone else can pay right away, they get priority.
♥ All sales are final!

Any questions at all, just ask. :)
My feeback page is here: http://www.loligothdbs.com/lavenderbeast