I ONLY use Paypal,(Sheynef[at]gmail[dot]com) and therefore have to add the .04% fee
I will ship internationally, I'm located in Southern CA, and I use the United States Postal services.
I have positive feedback on EGL/EGA Databases my ebay name is VampRyoko*.
----
SOLD

2 Candy Violet Pink shirts sold together, Shirt of Spades & Candy Crest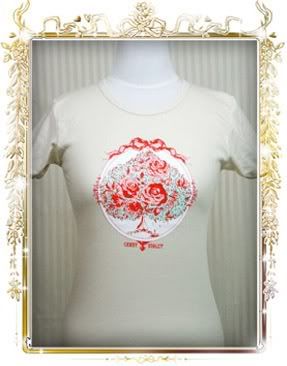 [Proof Pics on both Shirt of Spades & Candy Crest]

Both are size XL, and both are pink. the Candy crest was worn maybe 3 times and I don't believe I've ever worn the other one. size directly from Candy Violet website:
X-Large
Chest 40-42"
Natural Waist 33-35"

I'd like to sell these together.

Price: $30 (which would include shipping w/in the USA)

I'd be willing to trade either/or shirts ONLY for Candy Crest in black XL. I'd really rather not divide the shirts, but could be persuaded...