Hi, here a few things I have for sale.

- I ship from France so there is a different timezone compared to the US, I may not be able to answer your questions immediately but will do my best.
- Payments are to be made with paypal (+ fees), bank transfer or checks for french people
- I am not responsible for any lost items. I try to explain the best the different shipping methods so that you can choose which one you prefer.
- I'd be glad to reply to your questions, but the item goes to the first person who gives her paypal address
- Priority goes to the person who buys several items
- I ship the items within 4 working days after the receival of payment
- I do hold items but for one week maximum and with a non refundable 20% deposit
- I have positive feedback under the name "_lovegood" at loligoth dbs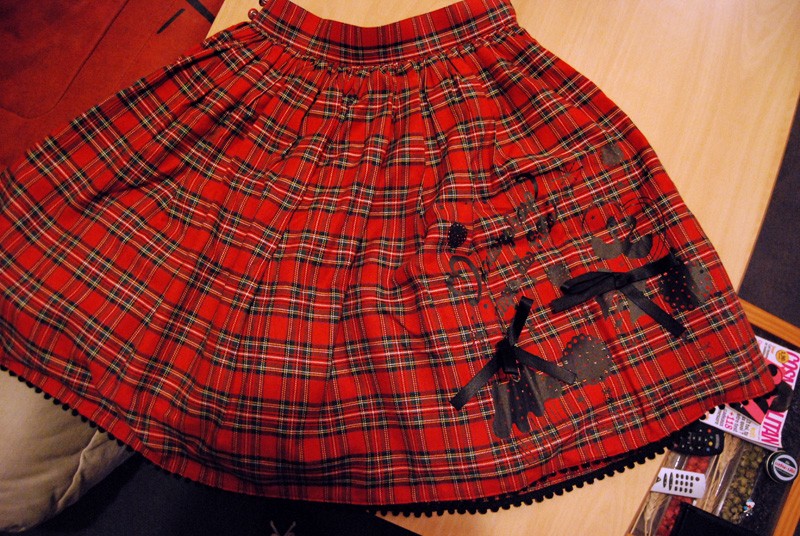 Metamorphose tartan skirt, bought on egl_sales, worn two times (picture) , perfect state. Shirring at the back, 73cm waist size approximately.
50€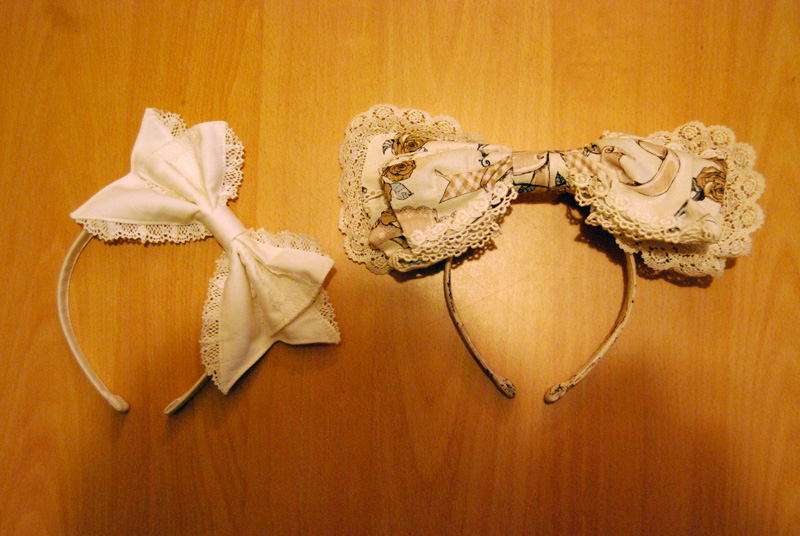 Angelic Pretty off-white headbow, bought on egl_sales, very rare, never worn because I can't find a hairdo that will suit it. 30€
Baby the Stars Shine Bright ivory headbow, from the "Alice & the Seven Keys" print which was released in 2006. Never worn. 20€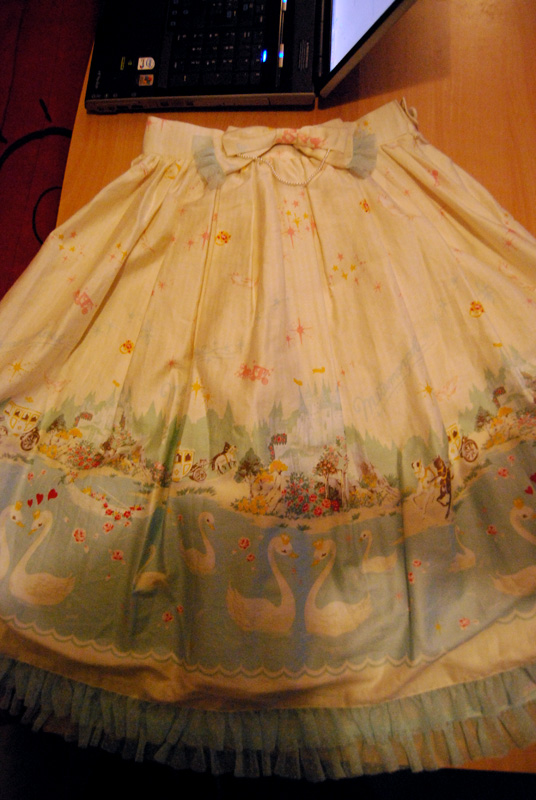 Metamorphose "Swan Lake" print skirt, ivory and mid-lenght version. Bought on egl_sales, never worn, not my style. Will easily fit up to 73cm waist. 110€

I still have some double cross BTSSB pink shoes for sale, very cheap, almost the price of SS shoes here : http://community.livejournal.com/egl_comm_sales/8684847.html

Don't hesitate to ask if you have any question !