All prices are in GBP (£) NOT EUROS OR DOLLARS!! Shipping is as stated and I've lowered my prices as I just really want to get rid of this stuff :) I'm open to offers for trades for brand only. I want to see your feedback if you make an offer.

My feedback is here, and I only accept paypal!!

I work in a large clothes store where I pride myself on my customer service, I will do anything nessacery to accomodate a buyer's needs and make the transaction as enjoyable as possible! If you have any questions feel free to ask!

Comments containing your email addresses will be screened to protect your privacy!

SPECIAL DEALS FOR F~LIST AND BIG SPENDERS!!!!
I will include a small gift for anyone who buys something from me who is on my f~list <3
If you're not my friend, I'll include a gift if you spend over £60! I'll also combine shipping if buying more than one item :D Enjoy!!!!



1. Angelic Pretty Red Cutsew with choker and detachable sleeves SOLD!!



2. Baby the stars shine bright cherry cutsew skirt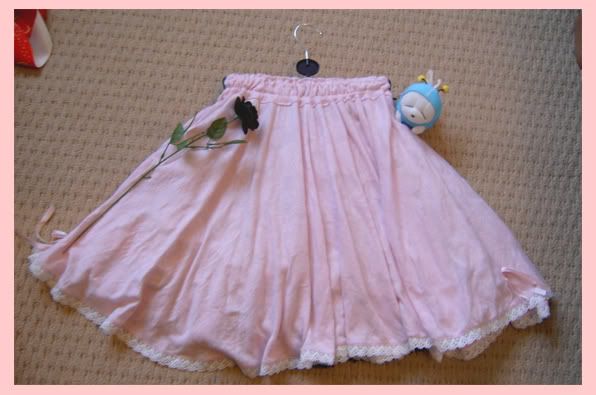 Cute skirt from baby with a cherry design woven into the soft cutsew-like fabric. Only tried on so it's in new condition without tags. While I now have a petticoat to wear with it, I just don't really want it anymore... It's not really my style now :P

Waist is completly elastic and will comfortably fit up to a 30" waist at least.

£35 in UK (first class)
£40 International (airsure or special delivery in UK)



3. MILK "girl's power MILK COMPANY Loves me" Hoody



(+1 close up of print)

Super cute hoody I bought from the sales comm. While it coordinates with a lot of my wardrobe, I'm not so sure that I'm ever going to wear it again. I've owned it for a couple of years or so and only worn it a handful of times. It's in very good secondhand condition.

Photo was taken in poor lighting, this less of a Salmon-like pink IRL and coordinates perfectly with the pink from Angelic Pretty's Fruits Parlour.

Will fit up to 36" bust

£25 UK (first class)
£30 internationally (airsure or special delivery in UK)



4. HeartE red tartan bustier with black lace SOLD!!



5. Putumayo Splatter House Cutsew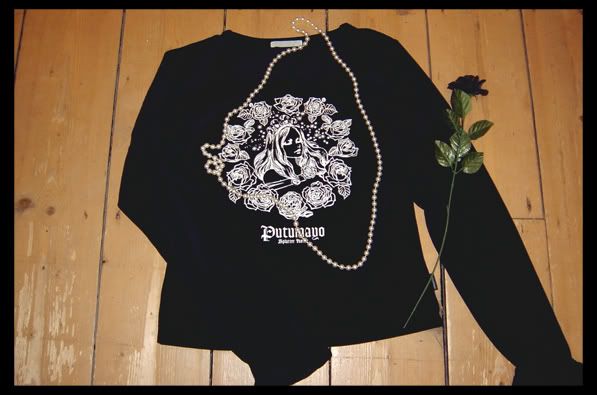 (+1 close up of print)

An adorable cutsew from Putumayo, I bought it from egl_comm_sales years ago but haven't really worn in in the past couple of years so it must go! It's clean, with no flaws save a few expected cracks in the screen-printed image (it' would be impossible for it not to crack at all on this sort of fabric) so over all in good secondhand condition.

Bust max is 37"

£20 UK (first class)
£25 internationally (Airsure or Special dlivery in UK)



6. Metamorphose Crown Lable Dress and Coordinating Innocent World Side Bow SET SOLD!!



7. Hello Kitty bow+pearl Cardigan SOLD!!



8. Handmade Strawberry Cake Dress with Matching Bow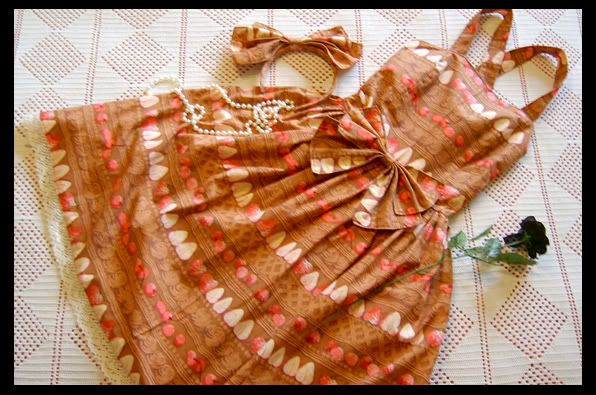 (+1 close up of bow)

Commissioned from chiaki_ayumi quite a significant while ago now... a year and a half? Well any way, I've had this dress for a year and I've decided it doesn't fit me. I've only tried it on a few times and each time I thought it was too tight on my waist. I don't have the time to fix it, evidently. Comes with a nice big bow on an alice band too :3 The bow on the waist is detachable so you can move it or take it off completely, also has cross over neckties, buttons on the shoulder straps to change the length or cross them over, shirred in the back, high quality cluny lace on hem, FANTASTICALLY MADE!!! In brand new condition.

Bust up to 34"
Waist would be comfy on 27" but look better on 26" probably.
Length ~ will measure on request!

£85 in UK (Special Delivery only)
£90 internationally (Airsure only)





Oh and my red millefilluers (sp?) skirt is still up for trading/partial trade if you have the black version!! HERE!!!