Shipping
Prices do not include shipping!
Shipping depending on item in US - 4.95 or 10.35. US Buyers get first priority.
Non-smoking home. Dog lives here but is kept away from clothing.
Shipping is out of Portland, Oregon.
Holds
If you want to hold an item, a $25 non-refundable deposit must be made within 24 hours. All holds must be paid in full by Dec. 15th.
Payment
Payments are via PAYPAL. If you are wanting to use a different payment method we may discuss that.
Please pay promptly. Payments for items not sent within 48 hours will be given to the next person.
ETC
I can take more pictures if you request.
I own no measuring tape so measurements are not exact. If it really, really matters I'll try and dig one up but it'll take a day. My estimates are pretty good however and based off my measurements (38-28-39).

My bandwidth was exceeded on some of the pictures. Links to the pictures are up.
BTSSB Ribbons and Fruit Skirt - $170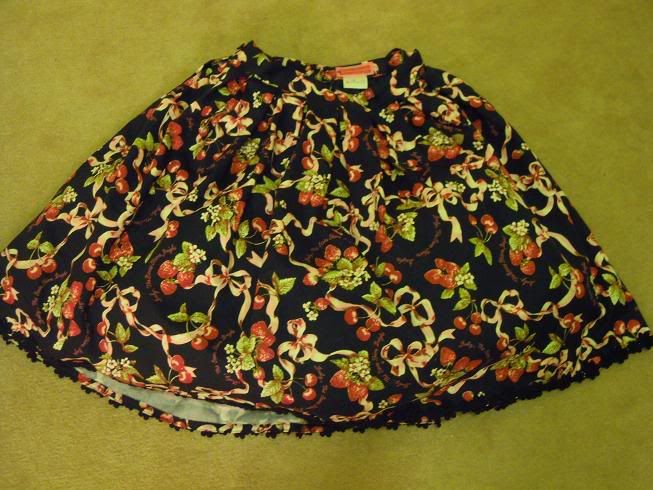 Small portion of shirring in the back. Adorable 17" skirt, built in petticoat. Adorable print featuring ribbons, strawberries and cherries.
Heart E Velveteen Dusty Rose Set - Hairbow, Skirt, Captlet - $160.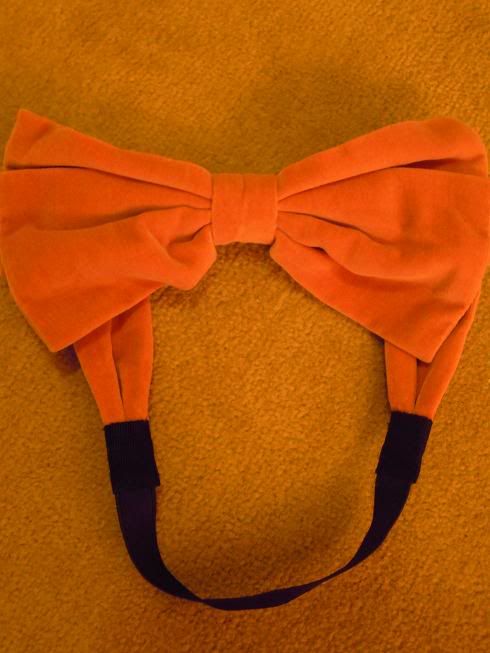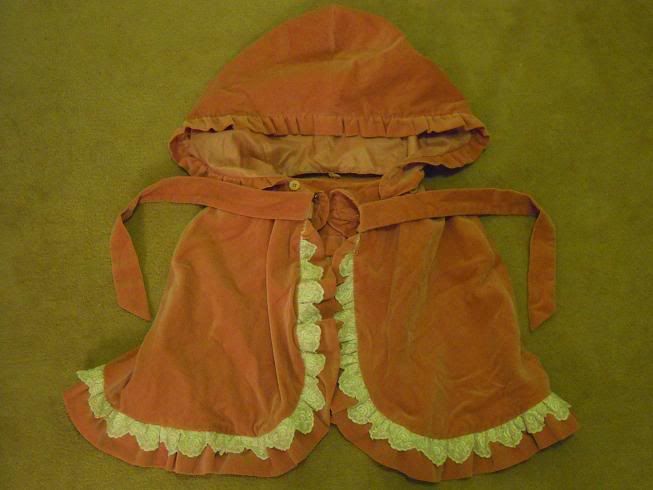 Great winter set... Warm and breathable, the soft dusty rose color is really beautiful and unique! Wait has elastic and can stretch to 32" waist. Hood is detachable.
La Dauphine Skirt size L (28 in - 33 in waist) - $20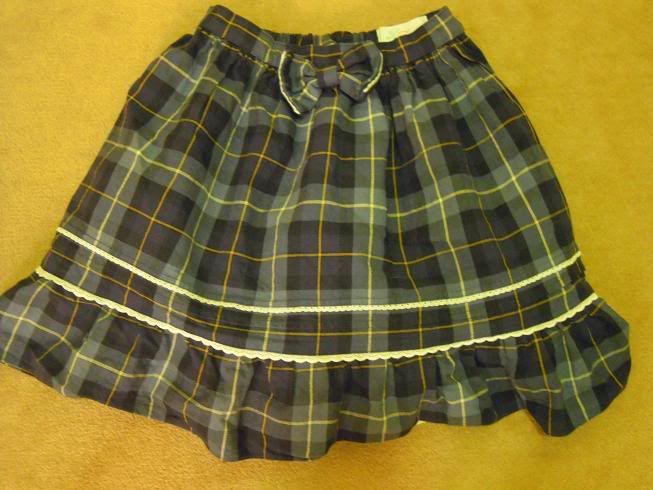 Winter plaid skirt with soft lace. 17" long. Built in Petticoat.
AP Pink Skirt - $150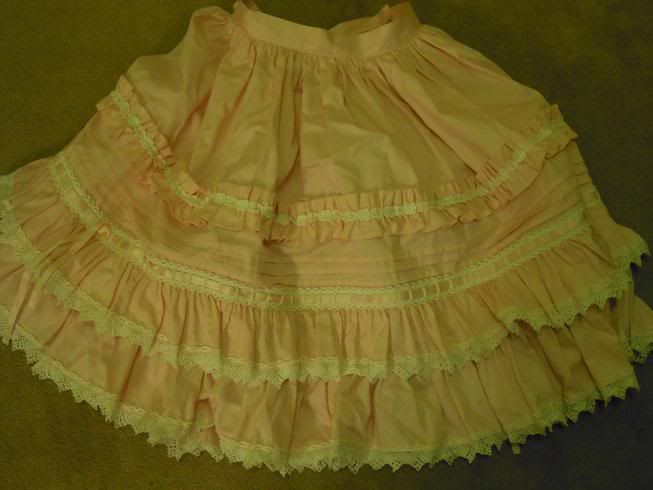 Adorable skirt with small section of shirring in the back. Lace is really elegant! Comes with back ties. HUGE built in petticoat, hence the wonky picture... it won't lay flat haha.
BTSSB Pink Jumper - $110
Cute, simple linen Jumper. Better for warmer weather... buy now and wear then :) Fits up to 39" bust, 33" waist.

BTSSB Blue Jumper - $150
Hime-esc sax blue jumper with back shirring. Fits 38" bust, 31" in the waist. Good for taller girls!
Putumayo Cutsew - $35
Adorable cusew featuring screenprint of a rabbit. Busy : 36", Waist: 27". Adorable polkadot pattern!
AP Polkadot Skirt - $95
Simplistic! Wear it to school or out to tea... Small panel shirring section in the back allows up 27" inches.
AP Sax Blue School Blazer - $160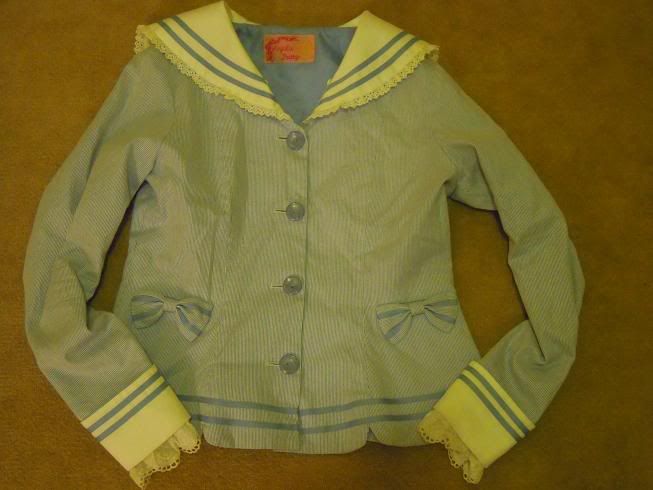 Sax blue pinstriped blazer! Super adorable. It comes with a detachable bow.


AP Bag - $10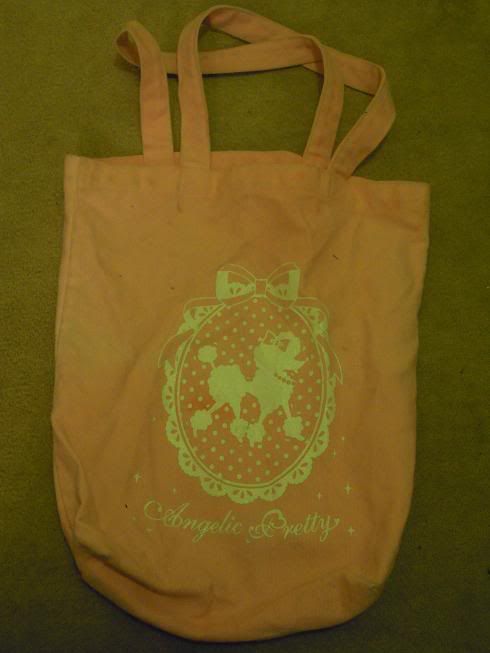 Condition: Stained. Use this for text books or toting around your stuff. Inside is stained from makeup/highlighter. Washed and rewashed.