-I have positive feedback on the loligothdbs and on my feedback page
- Paypal only please.
- Shipping is not included in the price, unless otherwise stated.
-No trades this time around, sorry!
-I'll concider reasonable offers. :3


Innocent World Black Scalloped JSK.


[Bodice Detail] [Scallop Detail] [Back]
£65 £52 OBO shipped within the UK.
Add £5 for Europe. Add £10 for anywhere else.

Lovely IW jsk. Perfect condition, only tried on by me. I wouldn't reccomend to girls with a bust of 85cm or more. It fits me at 89cm, it's just not very flattering. :(

Measurements:
Bust: 90cm max.
Waist: 71cm max


BTSSB Bunnybear bag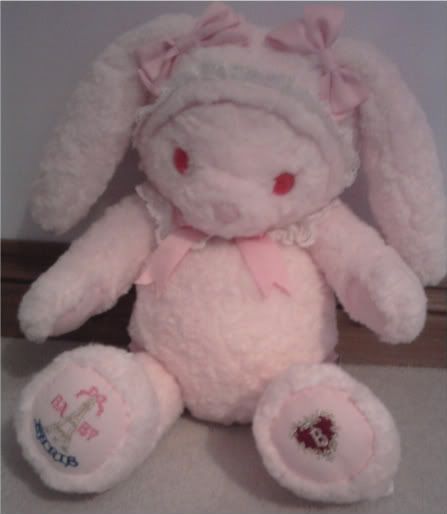 [Detail][Back]
[Stock photo] (Closer to actual colour)
£85 OBO shipped anywhere. Sorry the thing is heavy!

SOOO CUTE! But I just don't use it, and I really need to let it go. I can fit my phone, purse, and some makeup in it. xD It comes with removable straps which you can adjust accordingly. It's the large version, and second version? I bought it directly from Baby in 2007.

From head to foot: 52cm

ON HOLD.



Metamorphose Swan Tote

£10 shipped within the UK.
Add £2 for anywhere else.

Really cute Meta bag. Only used once lightly.

Hieght: 40cm
Width: 28cm

Sold thank you!



Thank you!