Reposting because in my previous post, a buyer asked for an invoice and then never replied to anything :/

I pre-ordered these beautiful shoes in size M from Qcute but after reading a review on egl, it seems that they'll be too large for me :(
I have already paid for them so your payment would go to me and then I'll let Qcute know your shipping address and your e-mail (I already let Qcute know about the situation). The shoes are available to be shipped right now!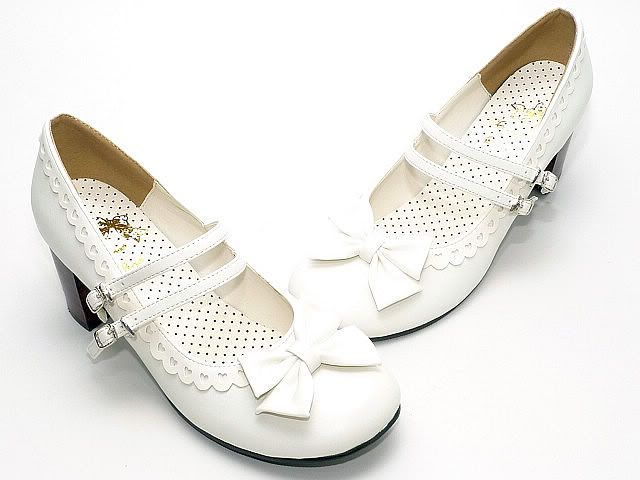 Innocent World replica shoes in WHITE and size M (23.5cm).

From the review by
adalmin , it said
"I'm a size 7.5 (24cm) and I got them in M. They have room for socks, although I wouldn't wear gigantic bootsocks or super thick ones with these."

Price: $70 USD including EMS shipping (tracked and insured) to US/Canada, directly shipped from Qcute, available right now! I'd like to get back close to what I paid so non credit/debit card funded payment sent as "gift" through paypal only

My feedback: http://www.loligothdbs.com/?s=cherry_siwi || Qcute feedback: http://qcute.livejournal.com/1882.html

And if you'd like, you could e-mail Qcute to ask if the shoes are already paid for, etc. Just give my LJ username, I suppose.