I need to sell these fast so please make offers if you do not like the prices. I have 4 cats so please keep that in mind. Right now I wont do trades.

Metamorphose wine skirt. This was one of my first skirts~ I got this over a year ago but its in great condition. I have only worn this once or twice. It has a built in petticoat that is still very full!

waist:64cm-84cm (that is my waist measurement but I think it can go some more and still be comfy)
length:50cm



price: $100USD -SOLD-

Meta over the knee socks. All of these have been worn a few times but they are still in good condition.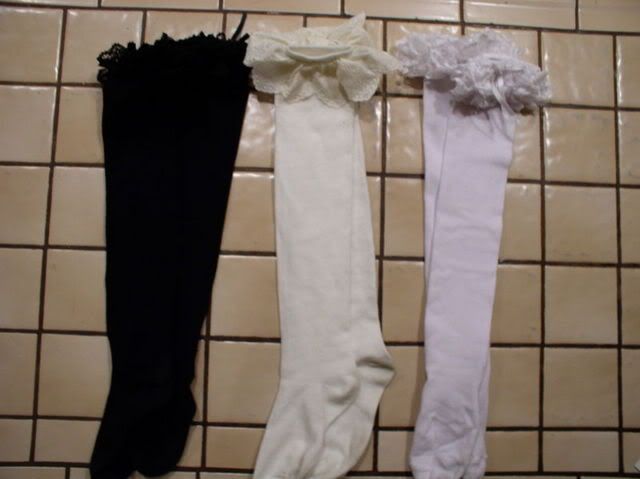 price: $15USD each -all pairs SOLD-

I prefer paypal but I can do most payments. I have feedback on Ebay under the name Icy_loli and if you are on Den of Angels I have a lot of feedback under the name Kiss. I use USPS priority to ship unless requested something else.

Thanks~! I have much more for sale in my LJ ^_^