Hello yet again, EGL! : )

X I'm shipping from Finland! The shipping for items listed starts from 2,50€ without tracking/insurance.
X Will do international shipping of course!
X I have feedback at eBay. I've done a few succesful sales around LJ as well.
X I will gladly provide more pictures for you - all you have to do is ask! : )
X As for items on sale, make offers if you're not pleased with the price.

[TRADE]

Baby the Stars Shine Bright - Blue tartan set (bolero/jacket & JSK)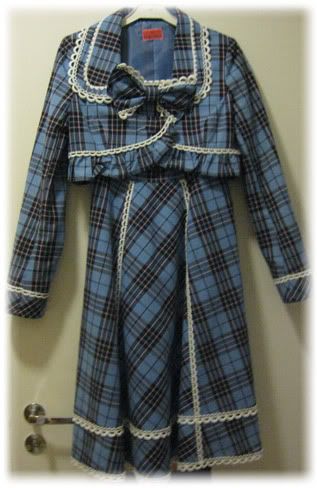 Truth to be told, I'm sad to see this set go, since it was my very first lolita piece. I've loved this dress so much, even if I haven't ever worn it outside due to the fact that blue really isn't my color. Also, the sleeves of the jacket are just a tiny bit too short for me. This piece is for trade only! If I don't find a trade, I won't be selling it. The measurements for this piece are the following: sleeve: 58cm / underbust max: 83cm / waist: free / bust max: about 92cm. The set is in a perfect condition - it has only been tried on by me and worn a couple of times by the previous owner. It has ties in the back and a detachable bow in the front.

I'm intrested in the following dresses and am prepared to do partial trading:

BtSSB : L'Oiseau Bleu Madeleine jumper skirt
BtSSB : Circus tutu jumper skirt
BtSSB : Cherry Ribbon one piece
BtSSB : Pink tartan jumper skirt (!!)
AntP : Alice chess jumper skirt
AntP : Alice black cat jumper skirt
AP : Dream magic jumper skirt
AP : Milky Way jumper skirt
I'm looking for these dresses in pink or black, but please, do suggest any color. And like said before, I do realise the value of the dresses I am lookig for, and am prepared to do partial trading. Hopefully I will find something more suitable for my taste than the beautiful JSK I already have.

[DIRECT SALE]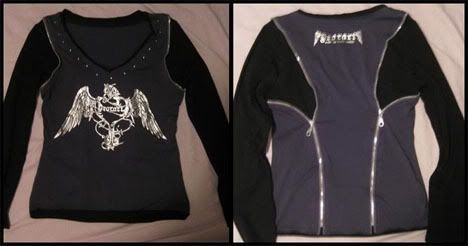 Deorart replica cutsew with two working zippers in the back. Brand tags missing so I presume it's a replica.
Light, stretchy material. The shirt is size S/M, and can fit many shapes. I'm asking 4€ + shipping.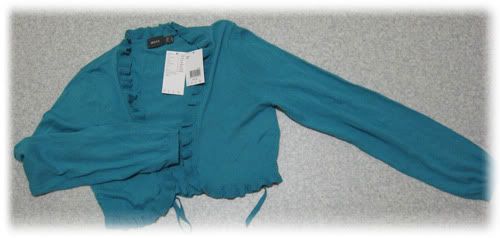 Dark mint colored bolero from MEXX. The bolero in unused and still has its tags attached.
It has never been worn. Made of light, soft material. I'm asking 15€ + shipping.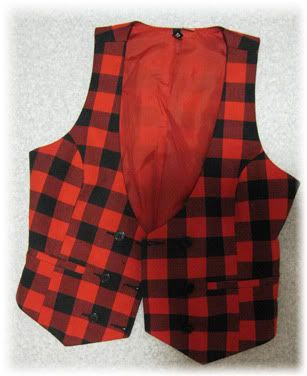 A H&M vest fitting for punk lolita and kodona. EU size 40, the waist can be adjusted from the back.
Worn a couple of times last winter, still in a great condition. Asking 4€ + shipping.