Hi there! Items are reduced a bit more, as well as some new things. I really need to let these things go, so please help them find a good home! I only accept Paypal. Payment is due within one day of Paypal invoice. Price includes paypal fees and shipping. Because of my work, I can only ship on Fridays. October 2nd I may have to stay in work till late, so please be aware that I may not be able to ship your items until October 9th. Sorry about that! If you have any questions, please feel free to ask. Thanks!

AP grey and black plaid skirt: 7,000 yen including shipping from Japan OBO
new without tags. I can't believe I am letting this go for so little, but I don't tend to wear skirts :( PENDING
Max waist: 29"
Length: ~ 20"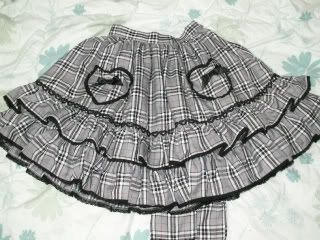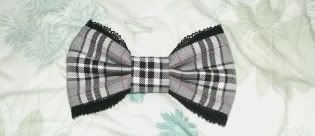 Metamorphose yellow and black plaid skirt: 7,000 yen including shipping from Japan OBO SOLD
I wanted this skirt since I got into lolita, and was so excited to see it on auction, but I am really too tall for it. Give it a good loving home! Bought used, but in excellent condition. The suspenders come off, so you can switch styles!
Max waist: 28"
Length: ~20"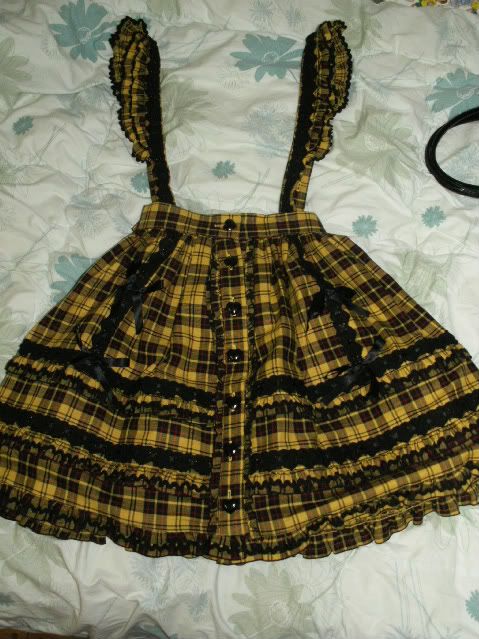 AP black and white poodle bag: 5,000 yen including shipping from Japan OBO SOLD
Large enough to fit school books! Gothic Lolita Bible shown for size reference! New without tags.



Offbrand cream Alice theme socks: 2,200 yen including shipping from Japan OBO
Brand new from a store in Tokyo. Bought over one year ago, but sold out now. Knee high, thick and soft socks. Color is cream.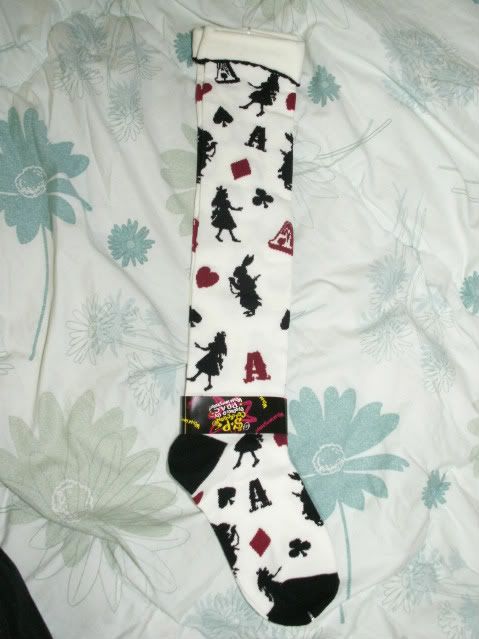 Swimmer yellow strawberry bloomers: 2,500 yen including shipping from Japan OBO SOLD
Super stretchy and cozy bloomers! great for cold weather under lolita clothes or sleepwear! Because they stretch so much, it is hard to estimate a max waist, but I would say maybe around 35". New, never tried on. Only taken out of packaging for photographing. Sold out almost one year ago.


-------------------------------------------------------------------------------------------
Pre-order for sequin headbows. This is for the same model of headbow I was selling at Otakon, minus the small heart charm. Bows are wired and on a hard plastic headband, hand covered. As of now, there is only one of each color available. 2,500 yen each. Price includes worldwide shipping from Japan. Products will be shipped out on October 2nd or October 9th (depending on work schedule! sorry!) Please comment if you would like a color, as there is only one available of each.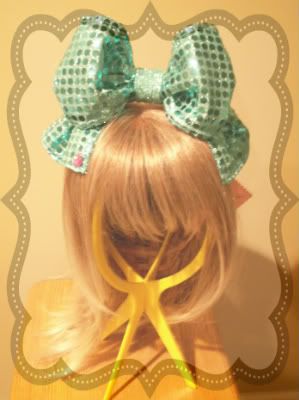 Sample product. Please note there will be no small heart charm on the bottom left hand corner. Sorry! Also, at this time I do not have mint. Only the colors listed below.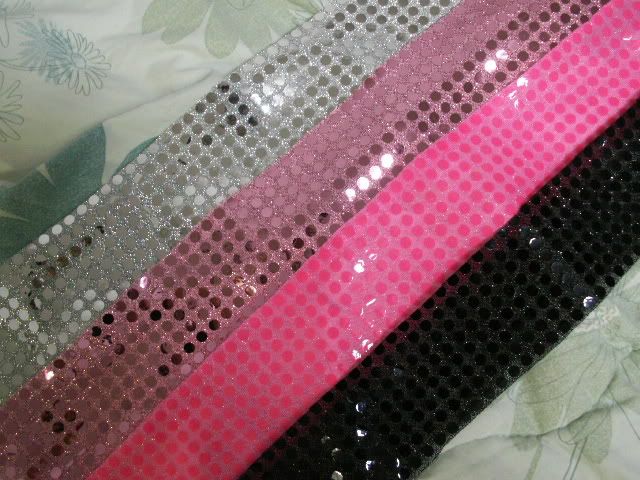 Silver:
Pink:
Hot Pink:
Black: