I just don't wear lolita any more.

I'm still open to commissions because I love sewing lolita. :)






Paypal only.
Shipping and Handling is $7 for one item, and $9 for two.
Ask any questions.
These are the minimum prices, thank you.
No trades, please.


Sorry about the photos, I'm having camera troubles. I can always take webcam photos, but they aren't the best photos.






Innocent World OP
$110


My photo Bad color. x.x
Detachable sleeve, and full shirring. The collar is very flattering. I've only worn this once, and I don't know how much it was worn before. It still looks very nice.
Bust- 40"
Waist- 36"


Angelic Pretty Polka Dot OP
$110


Fits many sizes. Its front shirred. I would suggest an A, B cup, but C/D's do fit.
Bust - 38" max
Waist- 34" max


Anna House Blouse
$35
image
Sorry I don't have a photo of my own. If you want I can take a webcam one to prove I own it.
Never worn, Only tired on.
Size M
Bust 34"
Waist- 28"


Anna House Cream Shoes
$38
image
Never worn. Tired on, they were way to big for me. It was a long shot, I have small feet.
Size 36 (would fit a 6.5, 7)


Meta Cinderella Skirt
$70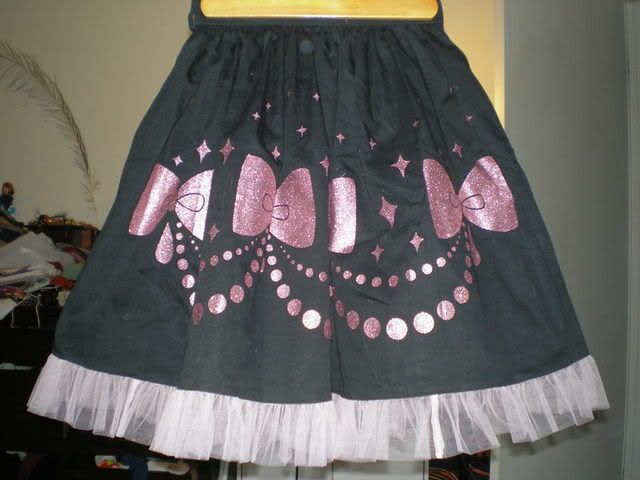 Very cute, I'm not sure how much the owner before me wore it, but I've only tired it on.
Waist - 26"
Meta Candy Girl CutsewPending
$40


Never worn, tired on once. :)
Bust- 36"
Meta tank top
$25


Back
New with tags.
Sorry I don't have my own image, if you don't mind a webcam image, you can ask.
Bust- 35" max
Waist- around 28"


3 Punk Square skirts.
$20 each


Plaid
B&W Stripe
They look a lot better on a person, I just can't get them to behave.
Waist - 40" max, suggested is 26"-36"