Yesterday I bought this JSK from Closet Child

but

right after that I noticed Meta re-stocked one of their JSKs and I just had to buy it. So now I don't have money to pay that AP JSK (which makes me saaaaad). Anyways, I was just thinking that maybe someone here would like to get it! I can e-mail CC and ask them if it's ok to change the address and so on.

Here's a stock photo from AP's site: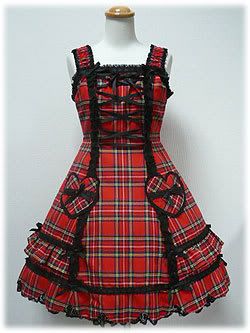 The JSK costs

14 800 yen

and the shipping is

2600 yen

. (It's cheap!) CC also takes payments via PayPal.

If you're interested, e-mail me or reply to this post. My e-mail is pallawax@hotmail.com (pallawax [at] hotmail [dot] com).