available items: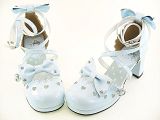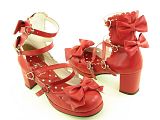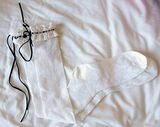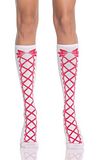 sold or on hold: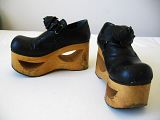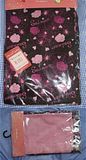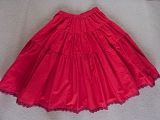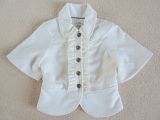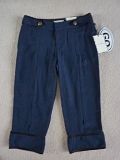 hNaoto FRILL




Shirred Choker Dress OP




チョーカー付きワンピース

(

BD6-O806 WH/F

)


¥20,790

(本体価格 ¥19,800)



とっても女の子らしく可愛らしいワンピースです! 襟元にBloodらしくレース使いの編み上げチョーカー、

袖のパフスリーブ、スカート部分の4段フリルなど

可愛らしさアイテム満載の一枚です!

The beautiful white dobby stripe fabric is printed all over in silver metallic screenprints of flourishing grapes.

Cut in a fully shirred style, with waist ties. The neckline is a corsetted choker style, that buttons at back with two loop fasteners. Truly unique and beautiful - this dress can take you from a j-rock look to a lolita look, depending on how you choose to wear it. Quadruple tiers of flounces give the ultimate swishy skirtline.

The corset neckline can be tucked in and dress worn as a more conservative scoop neckline.

I bought this new from the H Naoto store, but it has never been worn due to sizing issues. (It's definitely not my size!)

Orignally 20,790 yen.

Brand new with all tags.

Body: 100% Cotton

Ruffled sleeves: Polyester 100%

SIZE:

Bust: 36" - 44"

Waist: 28" - 32"

Length: 35.5"

Sleeve Length: 6.5"

Around the arm: about 8" -14"

$175 shipped to USA

+$12 Worldwide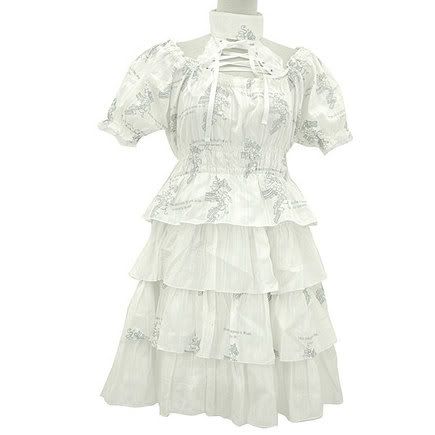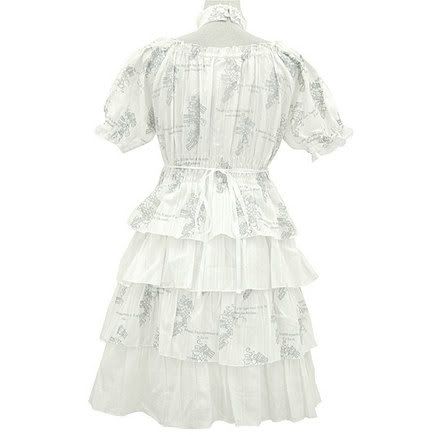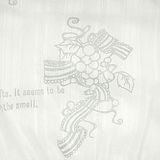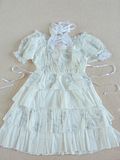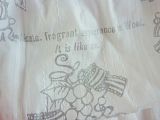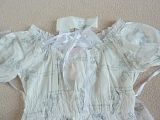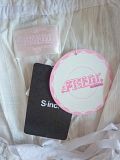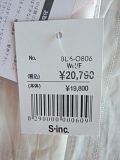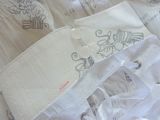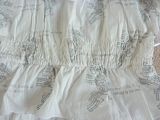 ---
Swimmer
Gothic Lolita Print Yukata
A super rare 2007 yukata from Swimmer in a fun sweet gothic theme print of spooky cobwebs and spiders with sweet roses and hearts. Comes with a soft obi (heko obi) which can be tied very easily. Brand new with all tags.
Great for the remaining summer days, or else to wear out for Halloween theme!
Length: 163cm
Size: M
$78 shipped to USA
+$20 Worldwide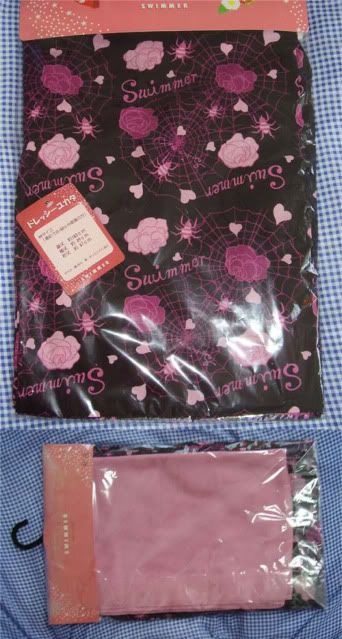 ---
Miho Matsuda

Wood sole cutout rosette shoes
size L
A loafer-style shoe with a front rose decoration, and an unusual contoured cutout wood sole.
They are in fair condition. The shoes do have a few nicks and scratches to the toe area.
I believe these can be restored with some black shoe polish. Velcro closure with a rosette decoration.
It is very difficult to find shoes of this production line in any condition.
Original cost over $275
$100 shipped to USA
+$35 Worldwide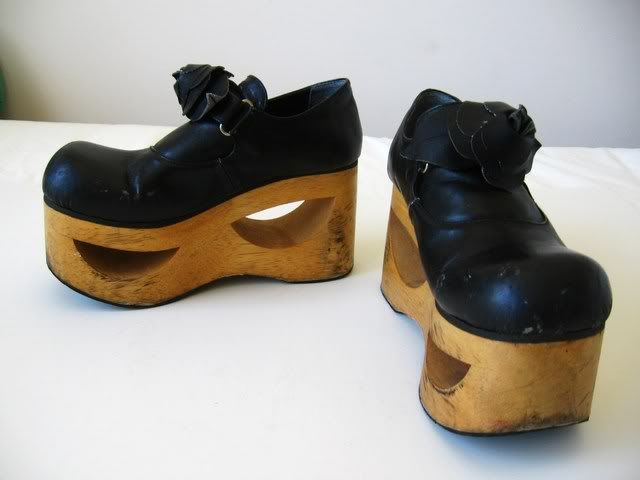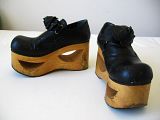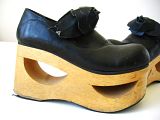 ---
Angelic Pretty / Secretshop replica
9825SS AP Charming Ribbon Shoes
size M (23.5cm) enamel finish
heel height: front platform 1.1cm, back heel 6.5cm
Brand-new set of shoes, never worn
$65 shipped to USA
+$12 Worldwide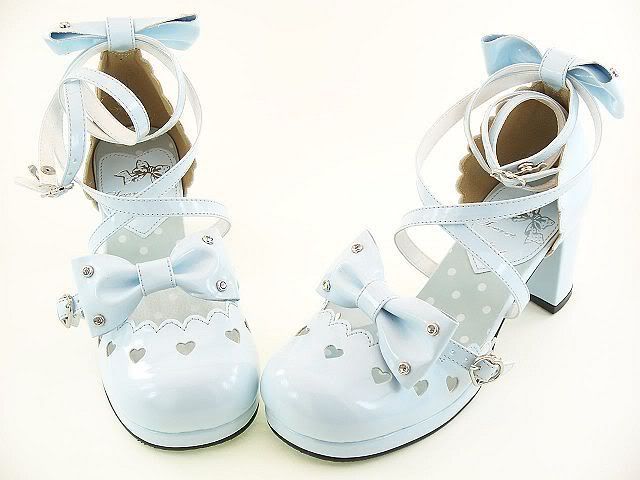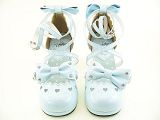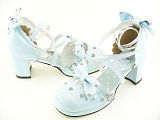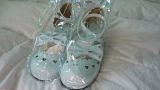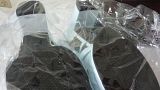 ---
Angelic Pretty / Secretshop replica
9824SS AP Classic Ribbon Shoes
size M (23.5cm) matte finish
Brand new and never worn.
$70 shipped to USA
+$12 worldwide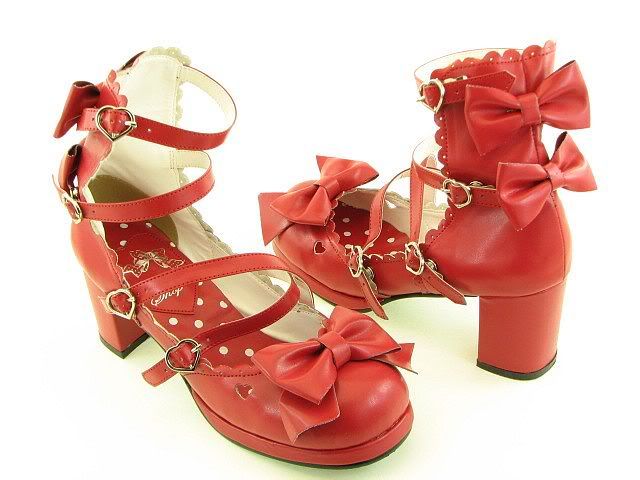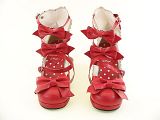 ---
Jane Marple

Ribbon bow lace overknee socks
The socks feature a beautiful fine cotton cluny lace top
The sock itself is made of a knit lace, with a ribbon design on a fine mesh
Please see the detail shots for a better view!
Brand new with all tags, originallly 3780 yen
$30 shipped to USA
+$2 Worldwide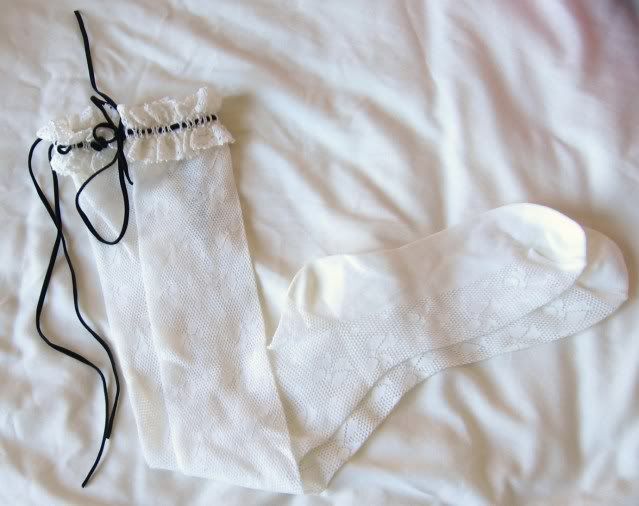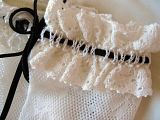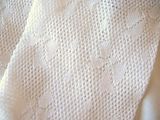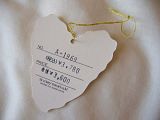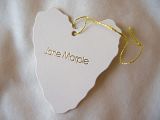 ---
Angelic Pretty Replica




Leg Avenue Ribbon Laceup Knee Highs



Brand new set of knee high socks, replica versions of AP's ribbon corset laceup socks

$8.50 shipped to USA
+$2 to worldwide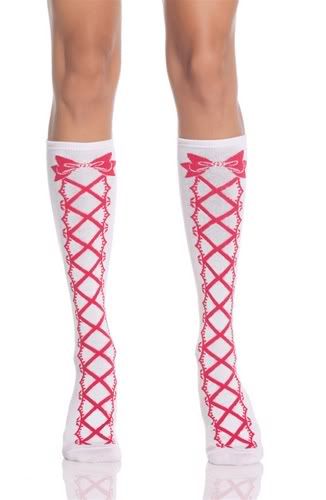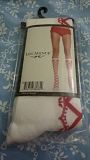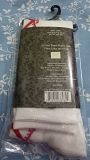 ---
Alice Temperley




Wool Melton Crop Coat


Size XS

An elegant wool melton coat with metal engraved buttons, from Alice Temperley. Back box pleat vent. Crop style with swing sleeves.
In excellent condition, worn only once

Bust: 30-34"
Length: 20"

$14 shipped to USA
+$8 Worldwide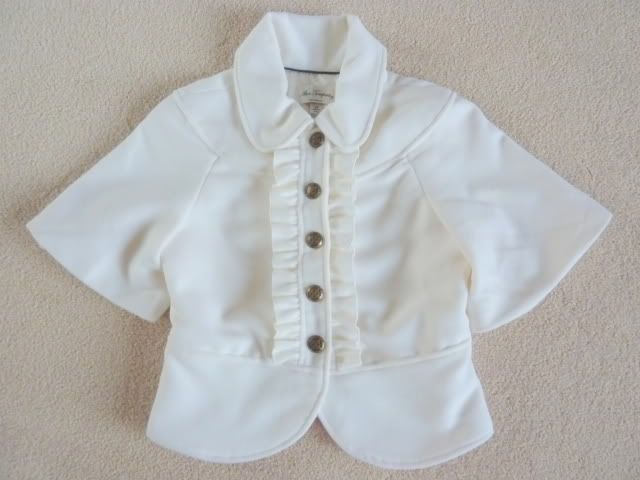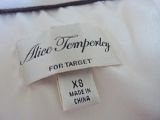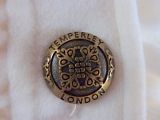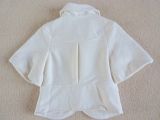 ---
Alice Temperley


crop knee length pants
Size 1

An amazing pair of cropped kodona style trouser knickers.
Navy crepe with black satin trim and metal engraved buttons.

Waist: 30"
Hip: 36"
Length: 27"

Brand new with all tags

$12 shipped to USA
+$8 worldwide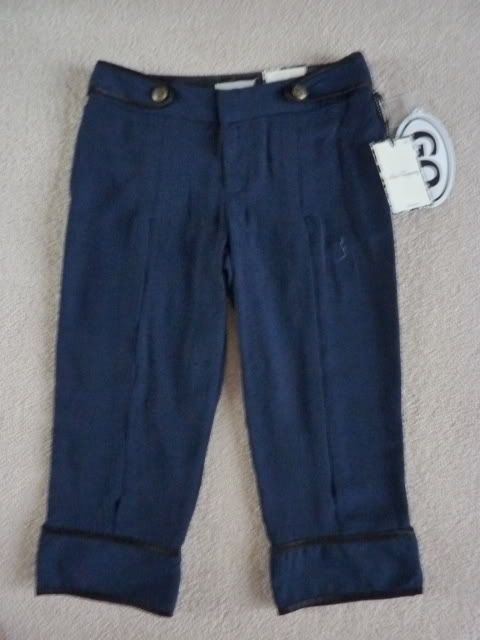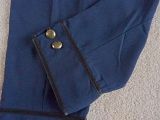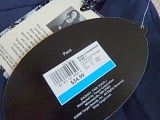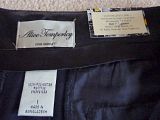 ---
Mini tophat




Black tophat in a tie-on style.



Bought this from an artist @ Anime Expo in 2005, have had little opportunity to wear it. Brand new and never worn.
It is a handcrafted item with nice materials.

Size: 6 inches across brim, 3.25" tall

$20 shipped to USA
+$8 to overseas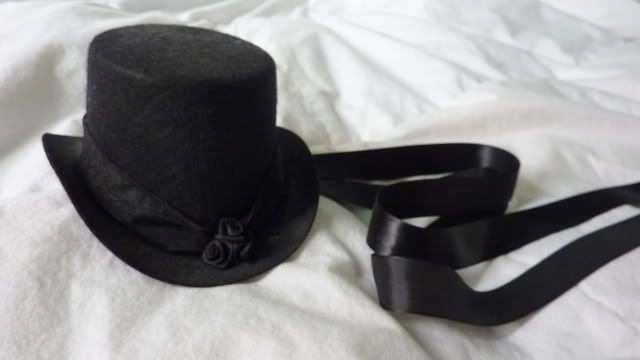 ---
Super Lovers




Tiered Skull and Crossbones skirt



A crisp red flared skirt with an adorable hem of black skulls and crossbones.

Waist: 24" - 40
Length: 25"

$35 shipped to USA
+$12 worldwide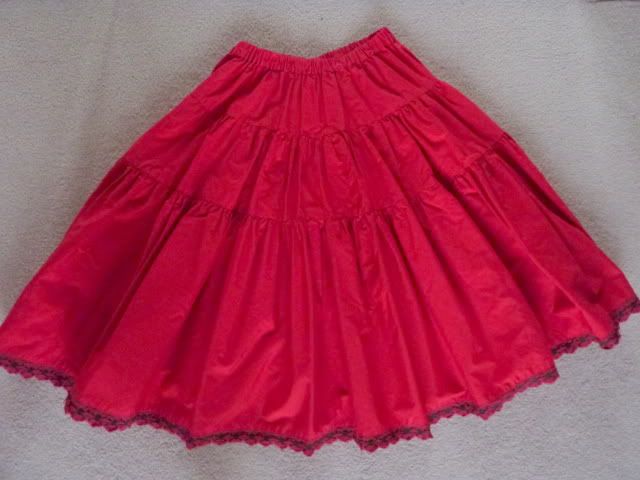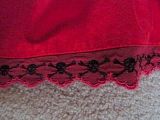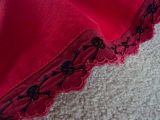 Past Sales Posts
Available in this post
: (
2009
-
08
-
25
)
Metamorphose LP rose print pinafore jsk brown
Metamorphose LP High Waist ribbon OP sax blue
Metamorphose LP bloomers, white
BabySSB hairbow set, off-white
Available in this post
: (
2009
-
08
-
07
)
Moitie bustle-back skirt, black
Metamorphose bento box, pink
Angelic Pretty socks, black x pink x gray
Payment and shipping:
* I accept payment via Paypal. Credit and debit card payments please add 4.9% fee. Bank and instant transfer payments are offered as fee-free.
* All prices include the shipping unless specified.
* Prices are open to lower offers. If there is significant interest in a single item, item may go to the highest offer.
* All items are housed in a smoke-free and pet-free home.
* Additional photos can be taken on request. If you need to know something, please feel free to ask!
* Please rest assured that it is my standard to always contact you with your delivery confirmation information. I always use Paypal shipping with delivery confirmation to ship your purchases.

No lost packages in over 35+ transactions! (and counting... yet, at least!)

Feedback:
Please check my feedback at the loligothdbs. 100% positive feedback in over 35 transactions.
I sell under both
sekiria as well as under my selling journal at
nickelblingshop

sekiria: ("S" entries) http://www.loligothdbs.com/?p=352

nickelbling: ("N" entries) http://www.loligothdbs.com/?p=30


Thanks for looking!

---
Placing an offer to buy:
If you are interested in buying, please comment with this information:

Item:
Country:
Method of Paypal - debit/credit (add 4.9%) or instant/bank:
Your seller/buyer feedback link:
Paypal email to receive invoice:

I will be largely unavailable during the Labor Day weekend (September 5th - 7th) but will do my best to answer your questions!