More Celticfreefall Sales!


For comparison, my own measurements are as follows:

Waist: 28 inches
Bust: 34 inches
Arm: 12.5 inches
Height: 4 feet 11 inches

Please read the terms of sale listed at the end of the post before purchase! Shipping is not included in the cost of the item.
1.) Black AP Rose Toilette OP - For Auction!
SOLD ~ To
listerinepree On BIN, Payment Pending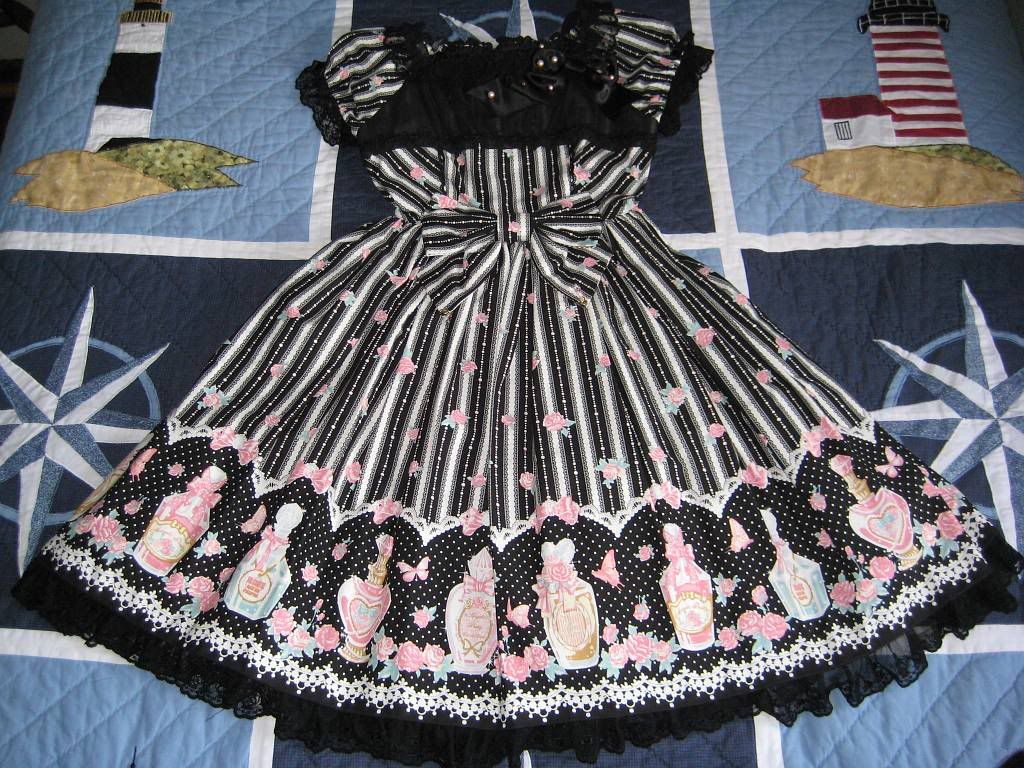 Personal photo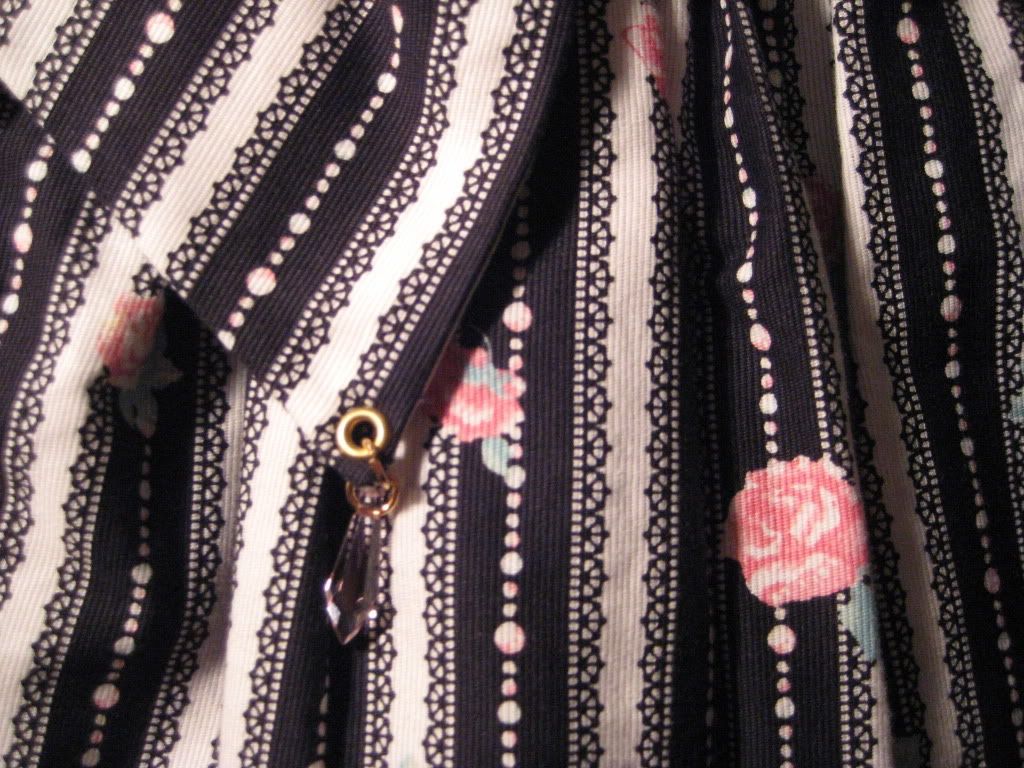 Detail of crystal attached to bow in front, they are also attached to the back waist ties which are removable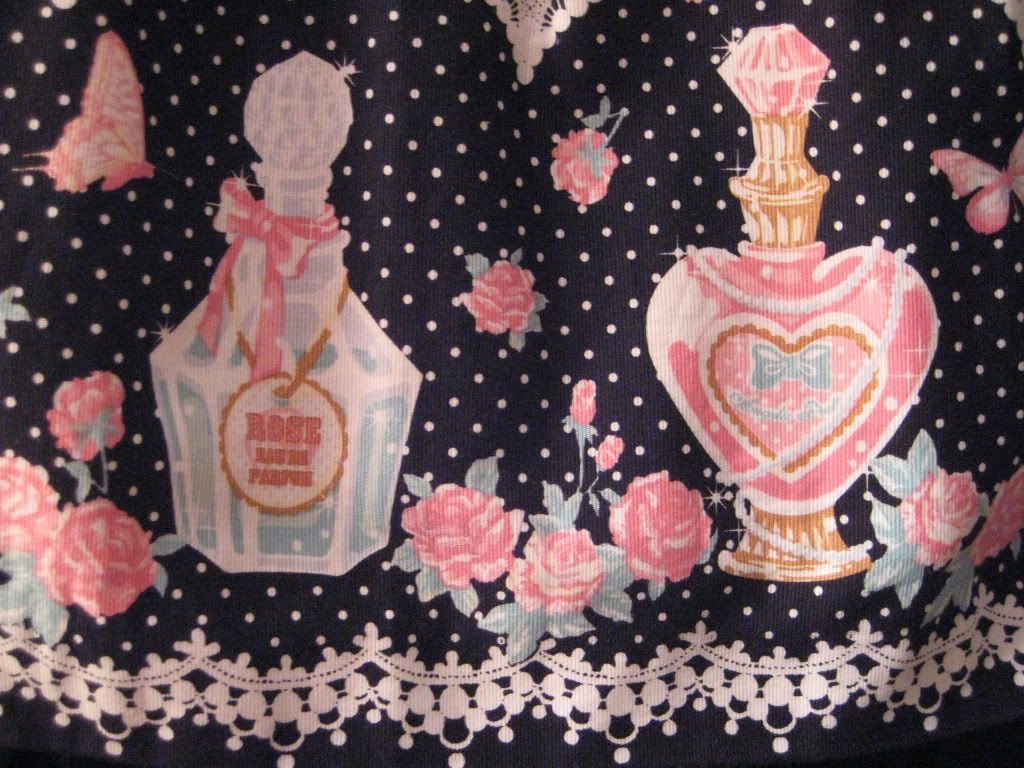 Detail of print



Detail of lace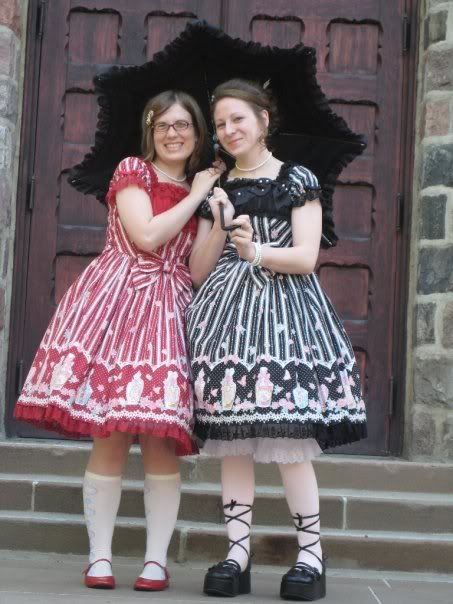 Worn



Worn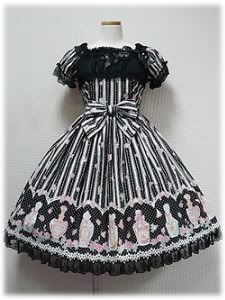 Stock Photo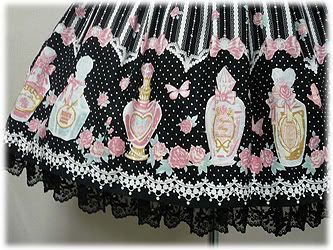 Stock Photo

Worn with extra care, this is one of my most prized lolita possessions. It's going to be extremely hard to part with this piece. As you can see, the print theme is perfume bottles, or eau de' toilette! It's absolutely charming, right down to little roses over the stripes and the tiny perfume bottles found in the embroidered lace. It's also one of the most comfortable OP's I've ever owned. The waist is generously shirred in the back, as are the princess sleeves. There are even little in-seam pockets! I'd very much like this to go to someone who will cherish it as much as I do. I will NOT be accepting any trade offers for this item.

Bust: 94cm (max. stretch)
Waist: 82cm (max. stretch)
Length: 96cm (max. stretch)

Min. Bid: $350
BIN: $500
Current Bid: $350
Auction ends on Tuesday at 12:00pm EST

2.) BTSSB Alice and the Pirates Headdress - For Sale!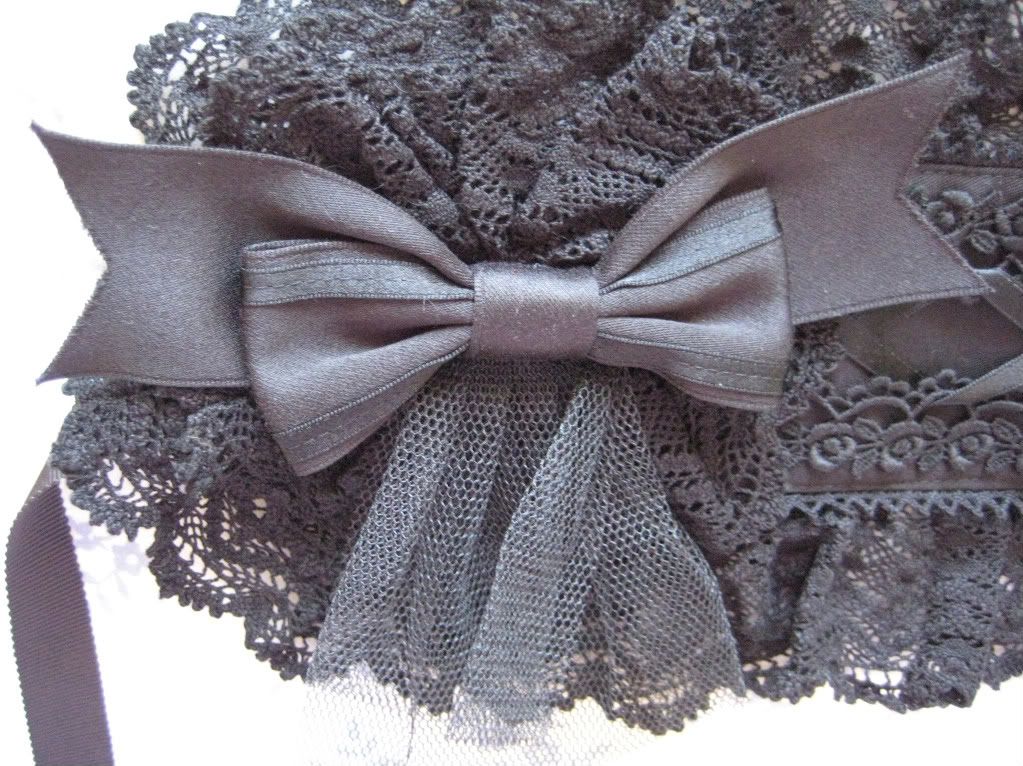 Detail of left side



Detail of right side

Are you a pirate? Do you hold piratical ambitions? If so, this may be the headdress for you. It's not your everyday headdress, with a cute little accent of a larger bow with a bouquet of crinoline on one side, and rose lace corseting on the other, it's ripe for commandeering your tall ship of choice. I generally wore this pinned to a larger bonnet, so, it has practically no wear at all!

Price: $50 $30

I also have numerous everyday non-lolita clothing items listed for sale on my personal journal here, if anyone is interested in taking a look.

Terms of Sale for All Items:

With multiple offers on the same item, I use a bid system and the item goes to the highest offer. On most items with a low interest, the item will go to the first commenter who can pay immediately. If I invoice for an item and it is not paid within three days without notice of a reason for non-payment, the item will be re-listed for sale and feedback be submitted accordingly.

Paypal

is preferred, but I will accept money orders as well. *Note: For credit card paypal (CC paypal), I do adjust to cover paypal fees for credit card paypal transactions. If you are paying with paypal and are not using CC paypal, please let me know. For pricing, I do take reasonable offers unless otherwise specified (these items are marked non-negotiable). Please do not ask for price alterations on these items.

Please note as well that unless otherwise specified, shipping is not included in the price as marked. For shipping reference I am in the U.S.A., and my postal code is 48858. I usually use USPS Priority Mail unless otherwise requested, and please let me know if you have any shipping concerns or desire a specific method of wrapping a parcel, and I'll see what I can do. If you do not purchase tracking or insurance for your item and your item is lost in transit, I cannot refund the cost of the item due to postal mishap beyond my control. If you are worried about your item being lost, please request for me to purchase postal insurance and tracking on your item at you expense (tracking within the U.S. is only $0.70).

I am listed a good seller +13 currently at the Loligoth DBS here. Please comment or e-mail me at celticfreefall@hotmail.com with any questions you might have, and thanks for looking!

In addendum, I will in all probability be shipping on Tuesdays and Thursdays due to my busy personal schedule.